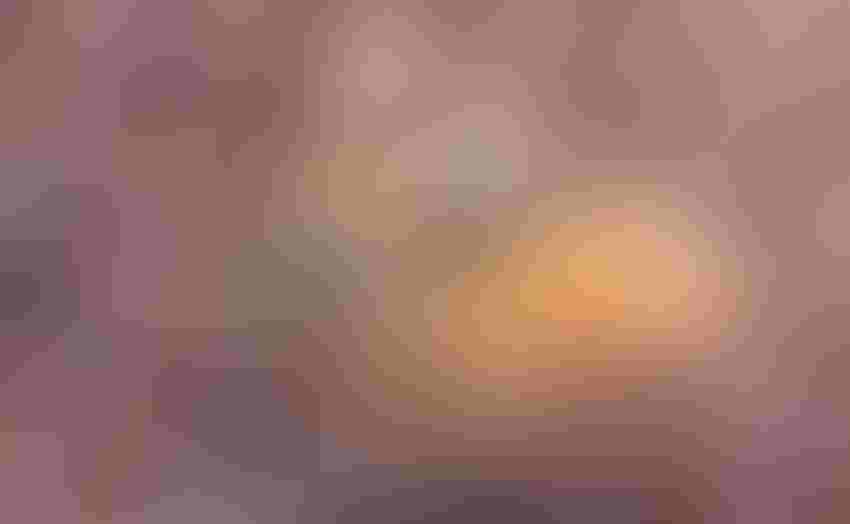 When Larry Goodwin was stung to death by thousands of Africanized honey bees on June 1, the story had a near-fiction quality for many Americans. Goodwin, 62 years old, who farmed near Waco, Texas, was killed when he disturbed a hive while moving brush. The hive contained 40,000 killer bees and according to Goodwin's family, he was literally swarmed over his entire body — 3,000 stings.
Exterminator Allen Miller, who removed the hive following Goodwin's death, told US News & World Report, "It's amazing what killer bees can do. With killer bees, all 100 percent think they're supposed to save the queen and be killers. They terrify people out of their gourds because there are so many of them."
In the 1950s, Brazilian scientists attempted to breed Tanzanian queen bees with European honey bees, hoping to develop a bee strain with strength in tropical climates. In 1957, 26 of the African queen bees escaped (or were released — accounts vary) and their descendants began pressing north. The Africanized bees, or killer bees, reached Texas in approximately 1990 and California in 1994. No longer confined to the Southwest and Western states, killer bees are established in Florida and Georgia, and have made inroads in Louisiana and Arkansas.
Want access to the very latest in agriculture news each day? Sign up for the Western Farm Press Daily e-mail newsletter.
The Africanized bees are nearly indistinguishable from European honey bees. "There's no way to tell if honey bees are Africanized without DNA testing. They look about the same as the European honey bee. They tend to be a little darker than European honey bees and a little smaller. What sets them apart is their intensive defensive behavior. They've been known to chase their victims a quarter of a mile," said Eric Mussen, Extension apriculturist, UC Davis. "As an area becomes colonized, the Africanized honey bees will show their true colors — they will exhibit their intense defensive behavior."
After a sting, Africanized honey bees release a banana-scented pheromone that draws other bees to attack and the chain creates the swarm effect. According to the Christian Science Monitor, killer bees have killed over 1,000 people in Brazil since the 1950s. Several months ago, in Florida, a park ranger, Rodney Pugh, was nearly killed after suffering 100 stings while trying to move trash with a front-end loader. Pugh knocked over a hive hidden in an old tire and the swarm was on. "It was like a thousand little knives poking me in my body," he told ABC News. "It's the worst feeling, because you just had so many and they wouldn't stop."
Mountain climber killed
And in Arizona, where 100 percent of wild honey bees are Africanized, Reed Booth, popularly known as the "Killer Bee Guy," has a booming extermination business. "They were first introduced to Arizona in 1993, and they started breeding quick with the European bees. I started getting calls from ranchers like, 'We've had bees on our property for 60 years, we like bees, they never bothered anybody. But now they're stinging the horses and everything else,'" Booth told Modern Farmer. "I've had some real angry bees; one time they chased my truck for two miles."
Along with the Larry Goodwin incident in Texas, another recent case catapulted killer bees into the national media spotlight; this one occurring in Arizona. Steven Johnson, 55 years old, was killed while climbing a mountain near Tucson. When he didn't return from a weekend climb, friends went looking for Johnson — and found him hanging 70 feet off the ground and in full climbing gear; stung to death by a hive of killer bees. Investigators speculated Johnson may have disturbed the hive while hammering a climbing spike into the rock — his climbing rope was hanging within a few feet of a hive. "He had anchored himself to the wall as he was going down so he was actually anchored and he must have been attacked and was not able to climb back up or go back down," said Sheriff's Lt. Raoul Rodriguez, according to the Daily Mail.
Africanized honey bees are continuing to colonize and move north across the U.S. Killer bees — a lab experiment gone wrong.
Twitter: @CBennett71
More from Western Farm Press
Eat your insects — the UN knows best
Honey bees a landmine solution?
China's food safety a giant scam
Cliff Young — the farmer who outran the field
Wine skeptic takes on climate change report
Killing cattle softly: slaughterhouse or gun?
Farmer feeds hogs from finest Vegas buffets
PETA drones a trophy prize for US hunters
Dairy farmer blends vodka from cow's milk
Demon seeds: Searching for the planet's hottest pepper
Biggest wine hoax in history reveals trade secrets
Farm murders met with media silence
Subscribe to receive top agriculture news
Be informed daily with these free e-newsletters
You May Also Like
---