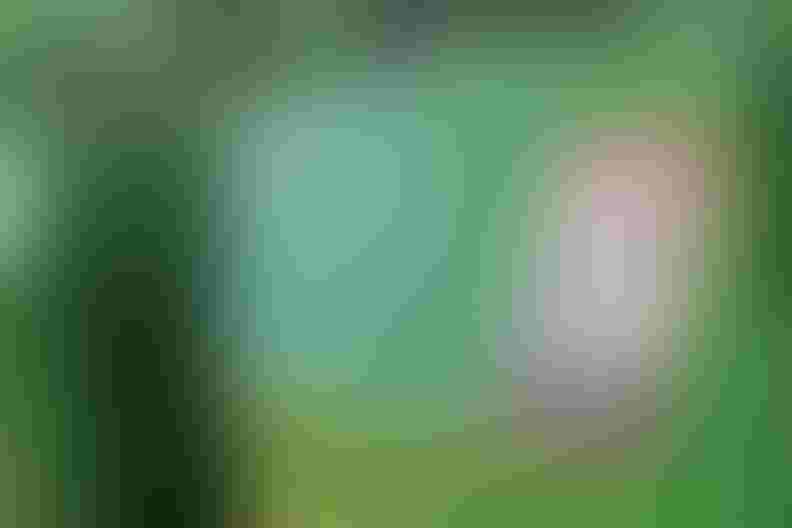 Barry Lynch is as tough a farmer as you'll find.
With his leg trapped beneath 9 tons of farm machinery, and no phone and no farmhands around to help, Lynch was in excruciating pain with little prospect of survival. He lit a cigarette, gathered his nerve, and set to work with the only tool he had — a pocketknife.
Lynch, 54, was preparing to hit his Australian farmland the morning of Oct. 2, and was set to spray his cane fields. At 7:30 a.m., a supporting block came loose on the sprayer and a 9-ton chemical tank dropped on Lynch, catching his leg close to the knee and pinning him to the ground.
Lynch knew he was playing with time: His cell phone was in his vehicle — tantalizingly close, but of no use. There was nobody around to hear or help him and he might not be missed until evening. "I thought, 'I've got to think of something,' and I tried calling out, but we were in the sticks and there was no one about," Lynch told the Townsville Bulletin. He pulled out his multi-tool pocketknife and began digging around his leg, trying to burrow below the knee to slide himself free. In extreme agony, with 9 tons of mounting pressure on his body, it would at least take hours to make any headway. Lynch kept digging.
He reached around with his hat to collect drops of water from the tractor's air-conditioner and stayed focused on surviving. And Lynch kept digging, pecking and chipping away at the ground.
In short time his leg began to swell grotesquely and he was forced to remove his steel-toed boot to bring the tiniest relief; but the pressure continued building. "It was just getting bigger and bigger and blacker and blacker until I could feel my skin cracking."
The pain was maddening. As his sister Susan Lundon recalled to the Brisbane Times: "He was nearly tempted to stab himself in the leg with the knife to let the pressure out … but just as he was getting ready to do that his skin burst. He's blown a hole probably the size of your fist."
Racing against time
When his leg burst open at the calf, it brought a measure of relief, but the blood began to flow — out and down. "Where he was digging the hole was filling up with blood, so he had to keep swishing the blood away to keep digging the hole," said Lundon.
All the while, fighting debilitating pain, blood loss and dehydration, Lynch kept digging. After six and a half hours, and an 8-inch hole in the dirt, he pulled his mangled leg free and managed to get the cell phone and call for help. Lynch's leg injuries were extreme, but he survived the ordeal and is recovering.
In the pantheon of survival stories, Lynch and his pocketknife have claimed a well-deserved spot. Most people would have given up or given in. Not Barry Lynch; he kept digging.
(For more on farming accidents and deaths, see Death on the farm a grim reality of agriculture and Farming tragedy shatters family legacy)
Follow me on Twitter: @CBennett71
Email me: [email protected]
Blog archive
Investor an agriculture prophet or alarmist?
One honey heist to rule them all
Agriculture and ecology clash over badger cull
Honey bees to rent? Demand will only grow
EPA using guns, body armor to enforce Clean Water Act?
PETA blames genital size on chicken wings
Water the commodity gold of 21st century?
Brad Kelley, the farm boy with 1 million acres
Subscribe to receive top agriculture news
Be informed daily with these free e-newsletters
You May Also Like
---