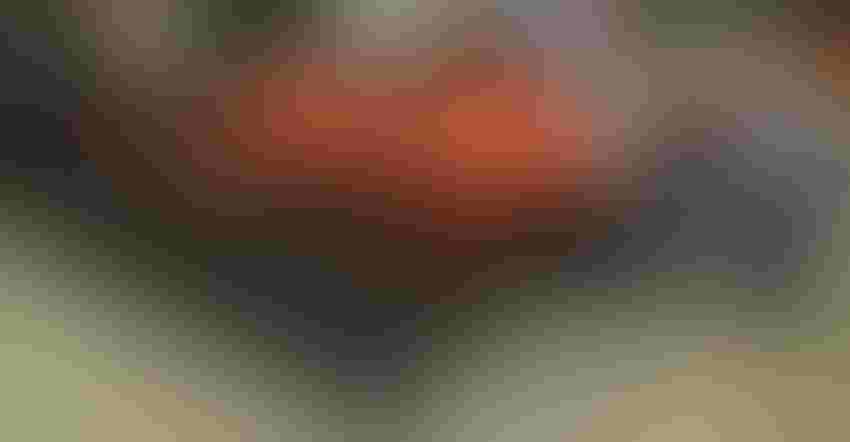 ADDED ADJUSTABILITY: The new Excelerator XT 8010 from Kuhn Krause offers users enhanced control to maximize work in changing conditions, or to meet seasonal needs.
Photos by Willie Vogt
The world of tillage is constantly under the power of innovation as farmer and companies seek more and better ways to contain crop residues and prepare fields for the next season. This innovation can manifest itself in new complete tillage tools — but also in attachments and systems that allow farmers a greater chance of innovation.
What follows is a look at three tools discovered during National Farm Machinery Show that could be used to boost your tillage game. And there's one tool designed to help you manage cover crops.
PICK YOUR DEPTH: A manual crank allows users to easily change tillage depth as needed. It's a single location to change depth, and the indicator provides you with useful information.
Enhanced vertical-till machine
Kuhn Krause has long been an innovator with tillage tools. The company launched its Excelerator Series a few years ago, and for 2021, there's a new player in the product line.
"We're calling it the Exclerator XT 8010 because we're providing extended versatility," says Curt Davis, marketing manager, Kuhn Krause. "We use an exclusive blade on our machines, and with this new model, the farmer can match the machine to the farm's conditions."
The machine includes two disk gangs — front and rear — with different spacing. The 7-inch spacing up front and the 8-inch spacing for the rear gang helps with material flow, Davis says.
The disks in those gangs have been extensively tested. "We've run a single machine over 10,000 acres, and those blades are still sharp," Davis says.
Called Excalibur VT blades, the combination spacing also helps get that machine through heavier residues, which is a rising problem as crop yields rise. New midmount tines control and redistribute residue, and they're followed by Star Wheel treaders that mix soil and residue, help reduce clod size and boost residue anchoring. That last benefit helps residue break down more quickly. At the back are conditioning reels to provide a smooth seedbed.
The new machine will replace the Excelerator 8005 in the company line when it rolls into the market next year; it will be available in 30-, 34- and 40-foot widths.
GANG CONTROL: Disk gangs are where the "rubber meets the road" for a tillage tool. With the new Excelerator XT 8010, users can change front and rear gang angles to best match needs throughout the field.
Tillage depth is easily adjusted with a simple manual crank that you set before getting started. A large visible indicator helps make sure you're spot-on with tillage depth. That simple adjustment is just one part
Another adjustment — and one that can be made from the cab — is front and rear gang angle. "This is a dual-season machine, so you can set up a more aggressive gang angle in the fall and then return in the spring with a less aggressive angle for seedbed preparation," Davis explains. "And during operation, you can change those angles to match conditions."
For example, you may set the gang angle to 5 degrees in the fall, but only 3 degrees in the spring. You maintain true vertical tillage in the 1- to 5-degree range, but with the XT, you can get more aggressive and operate at a 6- to 8-degree angle.
Suggested list price has not yet been set. You can learn more about the new Excelerator XT 8010 by visiting kuhn-usa.com.
HIGHLY CUSTOMIZABLE: Hiniker is offering the Cultipro cultivator unit to the market. Customize your toolbar to your needs with this unit that offers a wide range of options. This allows you to match your farm's machine-specific conditions.
DIY cultivator
Field cultivation can be personal for many farmers. You know what you want to see when you move through the crop, and there are times when cultivation is the best choice in-season. Hiniker understands that and is offering the Cultipro row cultivator unit, allowing you to set up your own system on the toolbar of your choice.
The individual unit has a single spring-toggle trip shank, a large trash clearance area, an air-spring for on-the-go variable down pressure, a heavy-duty parallel linkage design and no-pin depth adjustments. Those are standard features.
Options for this machine include items like a rotary hoe shield, liquid fertilizer y-tube, a cutaway shield, and an open-top shield or ridgers. These options allow for enhanced customization, so you can set up your cultivator just the way you like it. Learn more at hiniker.com.
TREADER OPTION: Owners of McFarlane's Incite 5100 Series and Cobra Real Disk products can add this unit to achieve a more aggressive and smoother finish.
One attachment and a cover crop tool
McFarlane made a statement a few years ago when it launched the Incite and Cobra Reel Disk products into the market. These tillage tools offer farmers a range of options — but now there's more.
The company has introduced the Spur-Till, a high-speed treader option that can be added to the company's Incite 5100 Series and Cobra Reel Disk machines. The unit will size hard clods, remove soil while exposing and sizing corn root balls, and help incorporate fertilizer and herbicide applications. The unit features an adjustable angle from 0 to 15 degrees, and it offers hydraulic down pressure adjustment. The unit features eight-tine wheels on 6-inch spacing. There's even a hydraulic lift so you can disengage the Spur-Till when not needed.
F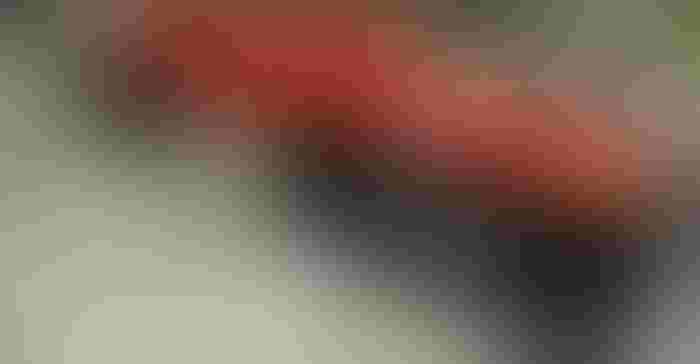 TAKE OUT COVER CROPS: McFarlane's Roller Crimper is designed for nonchemical control of cover crops. The system can be used to crimp immature cover crops to provide mulch, which can suppress weeds.

Another new tool from McFarlane is the Roller Crimper, which is designed to help manage cover crops more effectively, and without chemicals. The unit can be front- or rear-mounted as needed. It is designed to crimp immature cover crops to provide mulch and suppress weeds.

The machine can also be used in the fall to till in cover crop seeds and size crop residue. The company offers sizes up to 12-row units on 30-inch centers, and it features a bearing guard to keep material from wrapping or plugging.

Learn more about the Spur-Till and the Roller Crimper at mcfarlaneag.com.
About the Author(s)
Subscribe to receive top agriculture news
Be informed daily with these free e-newsletters
You May Also Like
---