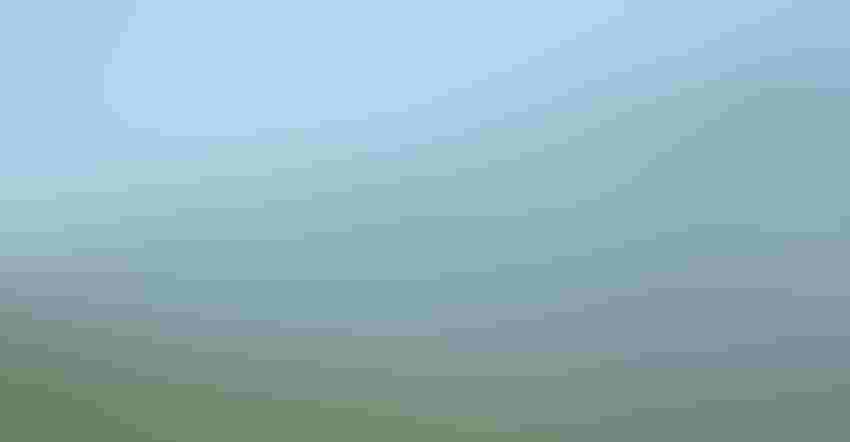 UNDER PRESSURE: Through an evaluation of 30 center pivot systems in Nebraska, a study found that about 55% of the systems tested were under pressure.
Tyler Harris
During the 2019 cropping season, Nebraska Extension irrigated cropping systems educator Troy Ingram set out to survey center pivot irrigation systems across the state. His goal was to evaluate pump well performance and pressure and identify areas that need improvement.
"We're still trying to find cooperating growers that want to be involved," Ingram says. "Our original idea was to have around 100 systems that we could evaluate in different spots in the state — some in central Nebraska, some in the northwest, northeast, south, southwest and southeast. Right now, we've only got about 30 systems that we've downloaded data from and started to analyze. Our state is highly variable from east to west, as far as rainfall, elevation and soil type."
The project involves tapping into these irrigation systems using an AgSense controller, allowing the grower to control and monitor the center pivot through a smartphone or computer.
"Also embedded in that system, a lot of the pivots that are running it were outfitted with a pressure transducer on the end tower," Ingram says. "That's where we want to monitor system pressure is out at the end of that system, just to make sure that we're staying above the pressure required for pressure regulators to function properly. You need to be about 5 PSI over what the pressure regulators are set at. So, if you're running 15-pound regulators — and systems are in the state — you want that system pressure to be maintained throughout the whole circle at 20 PSI or greater."
"So far, we're finding about 55% of systems are under pressure, and about 18% of them are within pressure," he adds. "The remainder are above pressure, because we've got a lot of systems in the state that were set up for high-pressure impact sprinklers. They ran 60 or 70 pounds of pressure. and when they were refitted with low-pressure sprinklers, they didn't bother to do anything with the pump. Now we've got a system out there that's running 10- or 15-pound regulators and averaging 65 PSI all the way around. So, they're burning a tremendous amount of energy that they don't need to be. They could probably pay to re-nozzle that pivot just in one year, just in energy savings."
The end goal is to provide the information back to cooperating growers — and, ultimately, a decision tree on how to address pressures that are too low or too high in irrigation systems to ensure even distribution of water across the span and cut costs.
"These are things a lot of people just don't think about," Ingram says. "It's just too easy to go out and you push the button and make the system go, and they see water squirt and so they feel everything's fine. If you're on the low side, of course you need to find your leaks. It could be that the boots between the spans are leaking, mid-drains are leaking, or there are broken nozzles. You can do a pump test and find out what your flow is, and then you can re-nozzle that pivot down to smaller nozzles to bring your pressure up."
Looking ahead to next year, Ingram says the next step is finding more cooperating growers and collecting data over a couple of years on each of the systems.
"We're going to need to gather information on the pump itself and on the sprinkler package — so we know what sprinklers are being used, what pressure regulators they're using, and whether or not the center pivot has an end gun booster," Ingram says. "There's quite a bit of information we need to collect still. Right now, we're in the initial stages of trying to figure out how to process the data we're collecting, what information we can mine out of it and how we can put it to use."
Subscribe to receive top agriculture news
Be informed daily with these free e-newsletters
You May Also Like
---