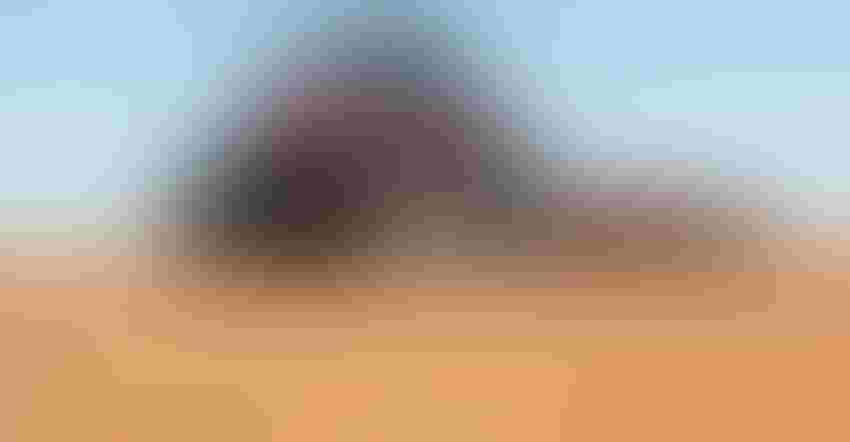 PARTING WAYS: The Case IH brand will be part of a new off-highway business being created by corporate parent CNH Industrial N.V. The other business will be an on-highway business. The move offers a new strategic direction for the company.
Case IH
UPDATED: See news regarding acquisition of agtech firm AgDNA and a move to support fuel cell and battery development.
Media and company executives from CNH Industrial N.V. are in New York this week for a Capital Markets Day event. Ahead of the event, the company has announce a new plan called "Transform 2 Win" with the operative portion being the number 2. The new plan calls for the company to divide its operations into two business lines – an off-highway business and an on-highway business.
Farmers may not be aware of the range of brands owned by CNH Industrial. Under the plan, which the company reports was developed after completion of a "deep portfolio review process" will put the "Off-Highway" company with 2018 industrial revenues of $15.6 billion into a separate business. This will be predominantly an agriculture company – which CNHI estimates at about 75% of revenue, plus construction at about 19% of revenue. Specialty vehicles will also remain with the off-highway group.
Brands in the off-highway group include Case IH, New Holland Agriculture, Steyr (an Austria-based equipment maker). The group will also include Case Construction, New Holland Construction and Astra heavy duty quarry trucks.
The newly listed "On-Highway" company, with 2018 sales of $13.1 billion, will include Iveco, Iveco Bus and Hueliez Bus commercial vehicle brands representing about 69% of that revenue. This group will also include the FPT industrial powertrain business (31% of revenue). FPT Industrial will continue to offer its powertrain solutions for the off-highway business as part of a long-term supply agreement.
Benefits of a breakup
Analysts following CNH Industrial have raised questions about the Iveco division and its impact on overall company performance. This strategy offers a chance to separate the two business areas for potential increased focus, and market value.
In addition, the plan involves increased growth in annual product development investment for all segments to top $13 billion over the course of the program to 2024. The company is also projecting a stronger financial return due to this new approach with return on investment capital of industrial activities projected to reach 20% by 2024.
The split of the business will also create two new listed businesses.
Suzanne Heywood, chairperson, CNHI, noted in the announcement that the "bold plan will lead to the creation of two global leaders in their respective fields. The Board of Directors strongly supports this ambitious strategy and its confidence is underpinned by the rigorous work undertaken to formulate it."
Hubertus Muhlhauser, chief executive officer, CNHI, noted that with this strategy the company is setting a new direction. "Our clear assessment of the key megatrends, that are rapidly changing the business landscape, has led us to embrace this challenge and transform the company. Benefitting from greater management focus, the two companies will accelerate their innovation, be nimbler in their strategic thinking and actively participate in industry consolidation. This is all thoroughly consistent with our strategic purpose of 'powering sustainable transformation'," he adds.
An agtech purchase
CNH Industrial also announced an agreement to acquire AgDNA, a farm management information system business that the company says will enable customers to benefit from the tech firm's single point data integration.
The aim is to make it possible for customers to "consolidate a wide range of agronomic data streams, arising from a range of inputs such as machine, agronomic and third-party data…into a single platform." The approach will also standardize data inputs making it possible for mixed-fleet owners to view all data in one place.
The company noted that farmers will continue to control all data used by the system and maintain the ability to use a range of in-house and third-party applications for their operations. And the acquisition complements CNHI's existing range of precision farming software solution partnerships.
Adds Muhlhauser: "CNH Industrial is committed to further digitalizing modern agriculture, with the clear ambition to develop a comprehensive suite of digital and connectivity services to help our customers run their farming operations in a seamless and productive way."
This FMIS will be commercialized in the fourth quarter in North America through Case IH and New Holland dealer networks and enhances the agronomic feature set of Case IH AFS Connect and New Holland MyPLM Connect.
The price of this transaction was not released.
Fuel cell, battery investment
For its on-highway business, CNH is entering an exclusive heavy-duty truck partnership with Nikola Corporation. The focus is to accelerate industry transformation towards emission neutrality of Class 8 trucks in North American and Europe through adoption of fuel cell technology.
Nikola's zero-emission heavy duty trucks are powered by avproprietary hydrogen fuel cell and battery technology will be first-to-production. The company is focused on an industry first "all-in" lease rate including vehicle, service, maintenance and fuel costs, providing what CNH Industrial says is a total cost of ownership certainty at or below diesel costs.
CNH Industrial will take a $250 million strategic stake in Nikola as the lead Series D investor in the startup including $100 million in cash and $150 million in services including product development, manufacturing engineering and other technical assistance. And the CNHI will provide certain key components to accelerate the production timeline of the Nikola Two and Nikola Tre products. Pre-money valuation was set at $3 billion. Nikola anticipates raising more than $1 billion in the D round, granting about 25% ownership to new investors and business partners, including CNH Industrial.
IVECO and FPT Industrial, the commercial vehicle and powertrain brands of CNH Industrial respectively, will assist in engineering and manufacturing expertise to industrialize Nikola's fuel-cell and battery electric trucks. The following vehicles will benefit from this partnership: the Nikola ONE, a NAFTA- compliant Class 8 sleeper truck; the Nikola TWO, a NAFTA-compliant Class 8 day-cab truck; and the Nikola TRE, a European compliant cab-over Heavy-Duty Truck.
Subscribe to receive top agriculture news
Be informed daily with these free e-newsletters
You May Also Like
---