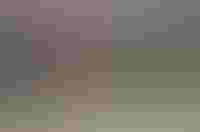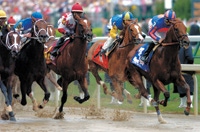 When it is time to take a break from the National Farm Machinery Show action, discover some of the fun and educational attractions that Louisville has to offer. Because the Kentucky Fair and Exposition Center is located in a prime position among three major interstates, I-65, I-71, and I-64, it is easy to hit the road and find an interesting historical tour, compelling museum, unique shopping experience or a great restaurant to suit your tastes.
The Frazier International History Museum takes visitors on an unforgettable journey through history that spans 1,000 years and two continents. Exhibits run the gamut from "The Good, the Bad and the Cuddly: Toys and the Movies," to the British Royal Armouries, one of the greatest collections of arms, armor and related historical artifacts in the world. Visitors can enjoy guided tours, sword-fighting demonstrations and first-person costumed historical interpretations.
The 100,000-sq.-ft. museum is open from 9:00 a.m. to 5:00 p.m., Monday through Saturday, and Sunday from noon to 5:00 p.m. The Frazier is located at the corner of Ninth and Main Streets in downtown Louisville. Learn more at www.fraziermuseum.org.
Glassworks is an art glass center featuring three working glass studios, two glass galleries and a walk-in workshop, with plenty of glass products for sale. Self-guided tours are offered Monday through Friday from 10:00 a.m. to 4:00 p.m. Guided tours are offered on Saturdays at 11:00 a.m., 1:00 p.m. and 3:00 p.m. No tours are available on Sunday. Glassworks is located at 815 W. Market Street. To learn more, call 502/584-4510 or visit www.louisvilleglassworks.com.
Have your picture taken beside the World's Biggest Bat in front of the Louisville Slugger Museum and Factory. The Big Bat positioned near the museum and factory is made of steel, weighs 68,000 lbs. and stands 120 ft. tall.
Interactive exhibits at the museum give visitors a chance to hold bats used by the superstars, past and present. Throughout the day, guests can experience live character performances, behind-the-scenes tours and hands-on activities. In the popular factory tour, visitors see how world-famous Louisville Slugger bats are made, while an expanded display showcases a Louisville Slugger bat used by Babe Ruth during his 60-home-run season of 1927.
Tour the museum and factory Monday through Saturday, 9:00 a.m. to 5:00 p.m., and Sundays from noon to 5:00 p.m. Pick up a free mini bat as part of the tour. Or, on days when bats are being made, order a personalized bat when you arrive and it will be ready by the time you finish your tour. There is no bat production on weekends, but your personalized bat can still be shipped to you at a later time. The Louisville Slugger Museum and Factory is located at 800 West Main Street. For more information, call 877/775-8443 or visit www.sluggermuseum.org.
The Louisville Science Center began as a "cabinet of curiosities" in the Public Library System of Kentucky in 1871. Today the Science Center boasts 150 interactive exhibits, activity stations and a four-story IMAX Theater. Clearly the cabinet has long-since been outgrown.
Star Trek: The Exhibition will be at the Science Center during the National Farm Machinery Show. The exhibition features sets, costumes, priceless museum pieces and props from all five Star Trek television series and 11 Star Trek feature films, including the newest blockbuster film. Visitors can sit in Captain Kirk's chair from the Enterprise, featured in the original series. The object-based exhibition is divided into topic galleries emphasizing themes of science that the creators of Star Trek explored on screen. Themes include health innovation, featuring a reproduced Starfleet medical center; communication, featuring a reproduction of the transporter room; and space travel, featuring the actual set pieces from Star Trek: The Next Generation.
The exhibition is open during the same hours as the Science Center, from 9:30 a.m. to 5:00 p.m., Sunday through Thursday, and 9:30 a.m. to 9:00 p.m., Friday and Saturday. The Louisville Science Center is located at 727 West Main Street. Visit www.louisvillescience.org to learn more.
The Kentucky Museum of Art and Craft is the perfect solution for those who want to both celebrate and obtain traditional and functional art. View artistic creations in four exhibition galleries, then visit the Gallery Shop to browse through the work of approximately 200 artists at any one time, offering work in all media from folk art to furniture. The Kentucky Museum of Art and Craft features Kentucky artists along with regional and national artists in more than 12 exhibitions each year, as well as in the permanent collection.
The museum is open Monday through Friday from 10:00 a.m. to 5:00 p.m., and Saturday from 11:00 a.m. to 5:00 p.m. Learn more at www.kentuckyarts.org.
The 21c Museum Hotel is a 90-room boutique hotel, contemporary art museum, award-winning restaurant and cultural civic center located at 700 West Main St. The galleries showcase 21st century art with more than 9,000 sq. ft. of exhibit space, a video lounge and museum store.
The galleries are free to the public and are open 24 hours a day, seven days a week. The video lounge is open from 7:00 a.m. to 1:00 a.m. Learn more at www.21chotel.com.
The Muhammad Ali Center preserves the legacy of Louisville native Muhammad Ali. The center includes state-of-the-art interactive exhibits and a biographical storyline of Ali's values of respect, confidence, conviction, dedication, spirituality and giving. Visitors can view video footage of Ali's career and "train with Ali" in a replica of his training facility.
The Muhammad Ali Center is located at 144 North Sixth Street, between historic Main Street and River Road in downtown Louisville and is open from 9:30 a.m. to 5:00 p.m., Tuesday through Saturday, from noon to 5:00 p.m. on Sunday, and is closed on Mondays. To learn more, visit www.alicenter.org.
Riverside, the Farnsley-Moremen Landing is a 300-acre historic site overlooking the Ohio River. Two upper-middle-class farm families, the Farnsleys and the Moremens, brought the Riverside property to life by cultivating the fields and trading on the river. In the 19th century, the Ohio River served as one of America's superhighways. From around 1820 until 1890, people traveling on the river could stop at Riverside to trade goods, take on boiler wood for fuel, or rest. Riverside has a very rich and diverse archaeological history that includes the remains of 19th century outbuildings and prehistoric campsites thousands of years old.
Riverside, the Farnsley-Moremen Landing is open Tuesday through Saturday, 10:00 a.m. to 4:30 p.m., and Sundays, 1:00 p.m. to 4:30 p.m. Tours begin at 10:30 and are scheduled at half past every hour. The last tour is at 3:30 p.m. Riverside is located southwest of downtown Louisville, KY, along the banks of the Ohio River, at 7410 Moorman Road. Call 502/935-6809 for details, or visit www.riverside-landing.org.
Explore the Tiger Tundra, Lorikeet Landing and Gorilla Forest at the Louisville Zoo. More than 1,300 animals can be found in naturalistic and mixed animal settings at the zoo. The zoo's Islands exhibit showcases endangered or threatened animal species.
The zoo is open from 10:00 a.m. to 4:00 p.m. every day. The Louisville Zoo is just 15 minutes from downtown Louisville and is easily accessible from I-64 and I-65. Learn more at www.louisvillezoo.org.
The Louisville Mega Cavern is a 100-acre, man-made limestone cavern located under the roadways of Louisville. The Mega Cavern is a part of 17 miles of corridors formed during a limestone-mining process that helped provide material for building bridges and roads across the Midwest.
Visitors to the Mega Cavern hop on a tram along with a cavern expert for a 60- to 70-minute guided tour of early cavern formations, a historic replica of the Cuban missile fallout bunker, early mining activities and even a worm recycling and tasting room.
The Mega Cavern entrance is located at 1841 Taylor Avenue in Louisville. The Visitor Center and Gift Shop hours are 9:00 a.m. to 4:00 p.m. daily. Tours depart seven days a week at 10:00 a.m., noon, 2:00 p.m. and 4:00 p.m. To learn more, call 877/614-6342 or 502/855-6342 or visit www.louisvillemegacavern.com.
Artists trained by protégés of Mary Alice Hadley still continue the tradition of creating pottery that evokes wit, whimsy and warmth at the Hadley Pottery Company. Tour the pottery factory and then shop in the factory showroom. Open stock is maintained in 15 original patterns, with a wide selection of items such as plates, pitchers, bowls, mugs and teapots.
The Hadley Pottery Company is located at 1570 Story Avenue. Tours of the factory are offered daily giving visitors the chance to see the pottery-making process — from raw clay to the final product. Call ahead to inquire about tours at 502/584-2171. Store hours are Monday through Friday from 8:00 a.m. to 5:00 p.m., and Saturday from 9:00 a.m. to 1:00 p.m. To learn more, visit www.hadleypottery.com.
You can't visit Louisville without learning at least a little bit more about one of the city's biggest events. Churchill Downs racetrack, located at 700 Central Avenue, is home to the Kentucky Derby. The big event originated in 1875 and is held on the first Saturday in May. The Kentucky Derby Museum, which sits on the front steps of historic Churchill Downs, celebrated its 25th anniversary in 2010 with a $5.5-million renovation. Now state-of-the-art interactive experiences take visitors right into simulations of Derby Day action. The Kentucky Derby Museum's permanent collections consist of more than 20,000 items documenting the history and tradition of the Kentucky Derby and thoroughbred racing.
The Kentucky Derby Museum is open Monday through Saturday from 9:00 a.m. to 5:00 p.m., and Sunday from 11:00 a.m. to 5:00 p.m. Admission includes a Historic Walking tour of Churchill Downs. A Behind The Scenes Walking Tour is also available for an additional charge at 10:00 am, noon and 2:00 p.m., and on Sundays at 12:30 and 2:30 pm. Call 502/637-1111 to schedule a Behind The Scenes Tour. Visit www.derbymuseum.org to learn more.
Did you know that more than one-third of the world's bourbon comes from Louisville? Kentucky's Bourbon Trail covers 255 miles and includes Jim Beam's American Outpost, Heaven Hill Distilleries Bourbon Heritage Center, Maker's Mark Distillery, Woodford Reserve Distillery, Buffalo Trace Distillery, Wild Turkey Distillery and Four Roses. Visitors can experience just one or all seven distilleries along the Kentucky Bourbon Trail. Learn more at www.kybourbontrail.com.
Thirsty visitors can follow Louisville's Urban Bourbon Trail consisting of bars and restaurants serving 50 or more varieties of bourbon. Many bars in Louisville have their own signature bourbons straight out of the distilleries. Several of the bars are located in the downtown district and are easily accessible by trolley or on foot. Learn about the urban bourbon options online at www.justaddbourbon.com.
To learn more about all that Louisville has to offer, visit the Louisville Convention and Visitor's Bureau Web site at www.gotolouisville.com.
Subscribe to receive top agriculture news
Be informed daily with these free e-newsletters
You May Also Like
---