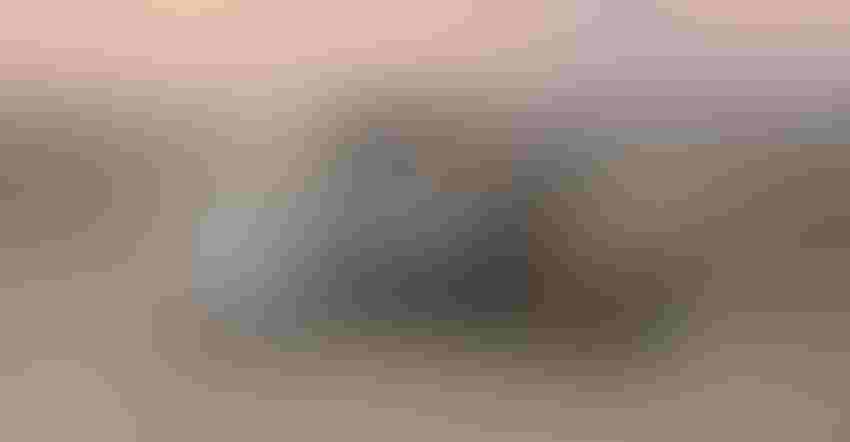 HIGH-TECH LOADER: The upgraded G Series loader line from Case Corp. offers new tech including payload management, telemetry and machine monitoring to boost productivity and uptime.
Courtesy of Case Corp.
It's easy to think just red equipment when mentioning the Case name, but that should always be accompanied by IH. The brand is also competitive in construction equipment — and since 2016 has been making waves with the G Series wheel loader line. For 2021, the work continues. Case has announced its new lineup of G Series wheel loaders.
These machines have become more popular around major livestock operations thanks to their handy ability to move a lot of material quickly. Built in Fargo, N.D., the updated line includes tech options to enhance productivity.
"We've redesigned these machines to include a more intuitive operating environment," says Andrew Dargatz, Case Construction product manager. Dargatz led the virtual event launching the new G-Series.
He explains that the new operating environment includes tools to boost efficiency and reduce fatigue, such as a customizable control system and a payload management system. The company also offers site-watch telematics, which allow you to track machines while at work.
The line includes seven models ranging from 142 to 347 gross engine hp. Engine power comes from FPT Tier 4 engines that don't require use of a diesel particulate filter. And Dargatz adds that the machines offer greater fuel economy and run at lower operating temperatures.
Listing the features
Here's a rundown of key features for the new machines, including:
• a new touch-screen display that puts core operational controls in one place
• new configurable buttons on the armrest to allow the operator to program settings and tasks for more efficient work
• adjustable electrohydraulic controls to allow the operator to further dial in machine performance. The operator can choose among "smooth," for more control and deliberate movement, like moving pallets of bricks to avoid load shift; "moderate," which is the factory setting and provides more familiar operation; and "aggressive," providing a more immediate response, allowing the operator to move more quickly if needed.
• Smart power mode, which enhances communication between the engine and transmission based on workload to manage fuel use and reduce tire wear
• electrohydraulic parallel lift functionality (Z-bar and XR models), which improves material retention and loading operations
• a fully integrated original equipment manager (OEM) payload system to improve load accuracy and provide detailed reporting for tracking material use and machine operation
• enhanced telematics performance and reporting, and remote diagnostics
• integration and connectivity with the Case North America Uptime Center
• a new Tire Pressure Monitoring System to optimize tire life and fuel consumption
Payload management feature
While the added telemetry and connection to the Uptime Center can help with maintenance, the latest update that could have value on the farm is the payload system, which is a factory-installed option.
Adds Dargatz: "This is a marriage of technology and connectivity, bringing all the elements together with a dynamic new tool to improve operation."
He explains that the factory-installed system is purpose-built, rather than a tack-on, and is built for these loaders and the applications they work in. The system will track bucket weight, pass counts, accumulated weight or running weight — and even job tracking. "This allows operators to precisely load each truck, accurately weighing each bucket, and track the total weight into each truck," Dargatz says.
For a farmer loading feed out of a bunker or adding material to the total-mixed-ration mixer, having that information can improve accuracy at load time and boost productivity.
You can learn more about the new G Series line by visiting casece.com/northamerica/en-us.
About the Author(s)
Subscribe to receive top agriculture news
Be informed daily with these free e-newsletters
You May Also Like
---