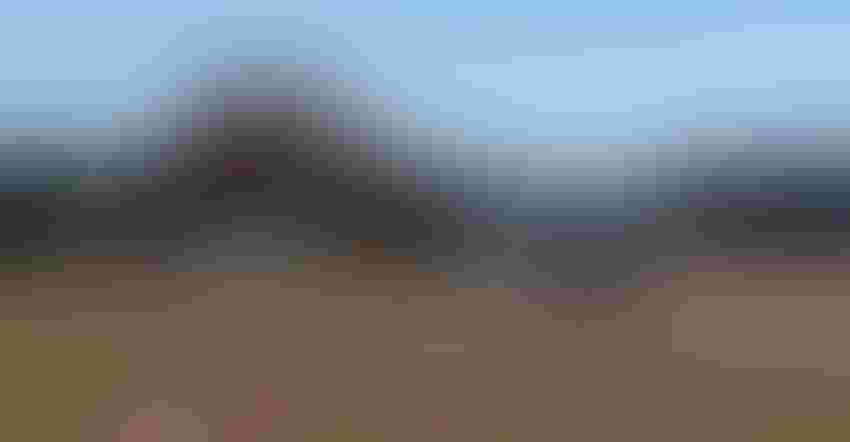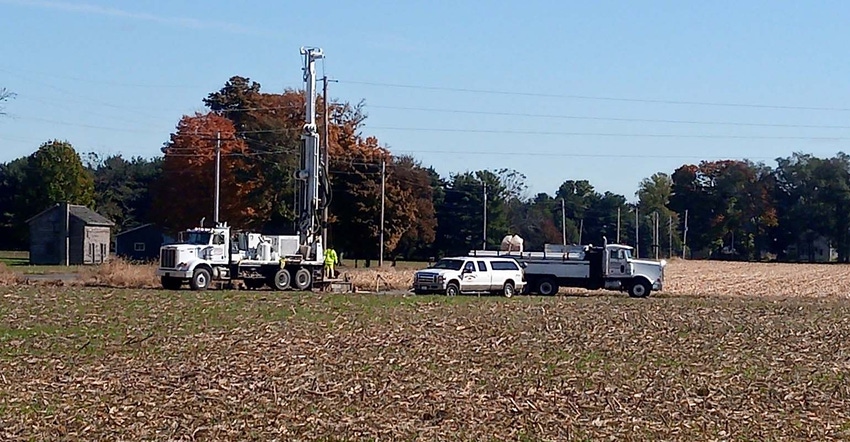 Amid the summer drought, I made some decisions. It looks as though I am forging ahead on part of the plan.
I am adding irrigation to more acres. I would also like to add more pump capacity to some existing systems, but that will have to wait.
With yield differences in extreme areas exceeding 100 bushels per acre I felt it was prudent to cover more acres. There have only been two years, 2012 and this year, when we've really struggled to keep up with our supplemental irrigation setup.
Is there water?
Circumstances fell in line the last ten days. I had put my name on the list to have test holes drilled while we were in the middle of the month-long rainless period. I let the driller know when the fields were harvested. They came last week to drill a test hole to see what the formation underground looks like. After they drill the hole, samples are submitted to the screen company and the test hole is sealed.
We prefer to know what is available.
Some guys are brave and order the systems before knowing what they've got. Sure, you can look at your neighbor, or research the state database, but that's not a guarantee. In some areas it can be difficult to find large underground supplies. However, typically our wells aren't terribly deep either. I only know of a few wells over 150-feet deep. Most wells run between 400 and 1,000 gallon per minute.
A couple of days after the drilling rig left, one dealer called giving advance notice of a pending price increase on irrigation systems. I had solicited three quotes in the late summer and received two responses.
Wednesday, after mulling it over for a few days and with my well analysis in hand, I decided to pull the trigger.
Maybe I jumped the gun a little, as we haven't even finished tallying harvest yet. But I did have a historical yield compilation in hand which clearly showed areas of the field that underproduce. However, I didn't want to pay more in just a few weeks. 
When I met with the dealer he also told me the November program is more of a week-by week-deal, rather than the standard monthly program. So, we are suspecting more price increases to come.
Couple that with interest rates continuing to creep up, I decided to pull the trigger sooner rather than later.
The opinions of the author are not necessarily those of Farm Futures or Farm Progress.
Subscribe to receive top agriculture news
Be informed daily with these free e-newsletters
You May Also Like
---