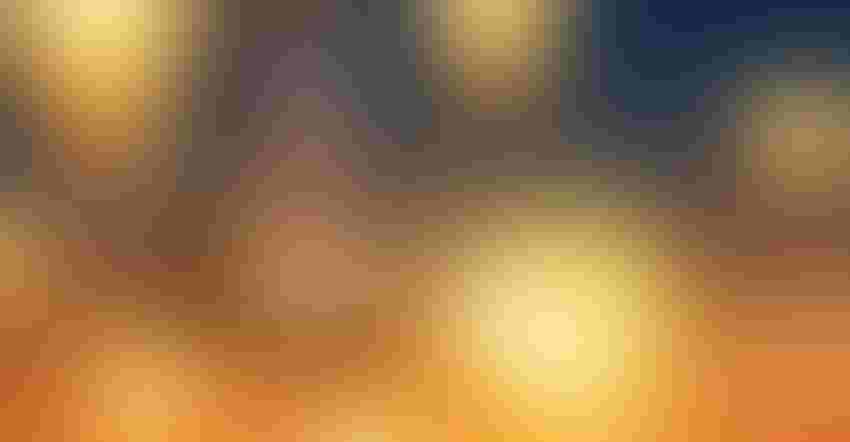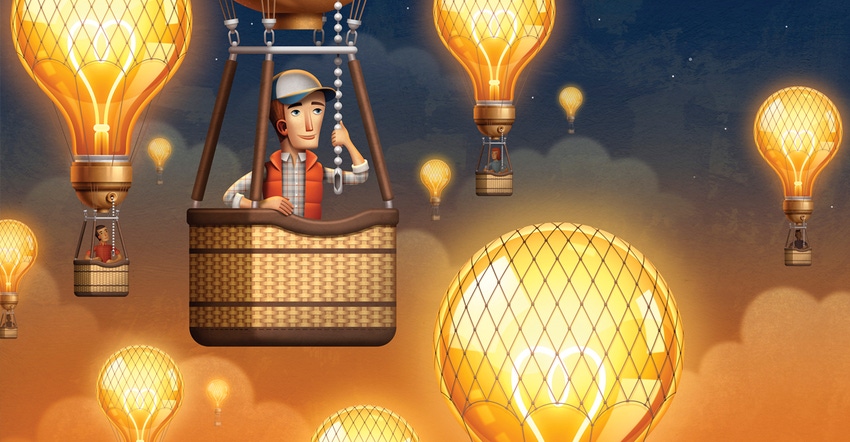 Illustration by Jon Reinfurt
The farm economy has been ailing for quite a while, but new data show the patient may be recovering. USDA reported in August that net farm income is up 3.1% nationwide at $63.4 billion.
Nevertheless, with stagnant grain prices, cropland values steady or lower, and input costs still a pain to pay, production margins remain tight at best.
Thankfully, there are potential cures that lead to better returns.
Recent Farm Futures survey responses revealed several real-life moves farmers are making right now that can improve the bottom line — for the 2018 season or beyond.
In parts one, two and three, we shared some of those ideas, from refinancing to scoping out deals on slightly used equipment. Here are two more that are worth a look.
Update your farm insurance
Reviewing and then updating your farm insurance coverage is as about as fun as doing your taxes. And that doesn't even include health insurance. But without an updated policy on your farm's barns, sheds, equipment and home, that unexpected, fire, tornado or flood that hits tomorrow could ruin you.
William Edwards, retired Iowa State University ag economist, says coverage on farm machinery should be at or near the top of the list. "Insurance should be carried on farm machinery to allow for replacement in case of a disaster, such as a fire or tornado," he says. "If insurance is not carried, the risk is assumed by the rest of the farm business."
Dakota Moss, manager at Ag Risk Management, an ag insurance agency in Apache, Okla., and an arm of a regional farmer co-op, adds that while machinery may decrease in value, a home, shop or barn may be worth more today than when it was when insured five to 10 years ago.
"As time moves on, it costs more to build a home, shop or barn than it did 10 years ago," Moss says. "If a farmer doesn't take the time to update his coverage, he could be under-insured. When a natural disaster hits and there's not adequate coverage to rebuild, a farmer could be at a serious financial disadvantage."
Edwards advises growers to study insurance rates compared to the value of their equipment. For example, a 180-PTO-hp tractor that costs about $180,000 with dealer discounts would likely be used about 400 hours per year over a 15-year period," he explains. "With that said, rates for farm machinery insurance in Iowa range from $4 to $6 per $1,000 of valuation, or about 0.5% of the average value.
Another piece of advice: Check to see who is responsible for insuring leased machinery. Is it the lessor or the lessee? Likewise, if machinery is owned jointly, check to see whose policy the item is listed on. 
"If both owners insure an item, I assume the premium should reflect only each owner's share of ownership, but I would ask an agent to clarify that."
Don't cut insurance to reduce overall production costs. "Cutting costs to keep the operation going is understandable, but do not do so by opening yourself up to even more risk," Moss says.
"Also, if you remove a tractor from your insurance because you paid it off last week, and the following week it's destroyed by fire or wrecked by a tornado, you'll be out tens of thousands of dollars and nothing to show for it. One rule of thumb when insuring your assets is that if you cannot afford to replace something tomorrow that was lost today, then you need insurance." 
Develop a farm transition plan
Plan on passing the farm on to your kids? Here's a sobering stat. According to the Family Business Institute, only about 30% of small businesses — including farms — survive from the first generation to the second. That's not a good sign for producers hoping to keep the family on the farm. And it's a signal that a farm succession plan is needed.
Shannon Ferrell, Oklahoma State University ag law specialist, says farm transition is difficult without a detailed succession plan. "They typically fail because of inadequate estate planning, insufficient capitalization and failure to prepare the next generation properly," he says. "Failure to create a well-constructed estate plan can lead to the disruption or outright breakup of the farm business."
Renee Wiatt, Purdue University Extension farm succession specialist, is part of a Purdue succession workshop team. "There's a lot involved," she says. "Attendees are not necessarily shocked at the magnitude of a succession plan, but they are relieved that they are not the only farm going through this."
Mike and Sue Martin, dairy farmers in Wakarusa, Ind., use the workshops to help develop a plan to keep their son, Ben, involved in their operations. "I've learned what we need to be thinking about and what we need to plan," says Sue, noting their dairy milks about 400 cows in two locations. "We wouldn't even have thought about some things if we hadn't gone to the workshops."
Wiatt and other Purdue succession specialists helped connect them with financial counselors, attorneys and others to ease the planning process. With information received from the workshops, "we made a decision to work Ben into the dairy operation this year," Sue says.
Wiatt says in Indiana, there are some 40,000 farms with 200 or more acres. Of those, about 54% plan to transfer ownership within the family, but only about 20% of those have a written succession plan.
Ferrell adds that once a plan is written, it must be updated regularly to account for changes in the family and its financial situation.
"It can involve the birth of a new family member, death of a family member, or marriage or divorce of a family member," he says, as well as "the disability of a stakeholder, the acquisition or sale of an asset of significant value, or a major legal change, such as a change in taxation in state or business entity."
Stalcup writes from Amarillo, Texas.
Subscribe to receive top agriculture news
Be informed daily with these free e-newsletters
You May Also Like
---