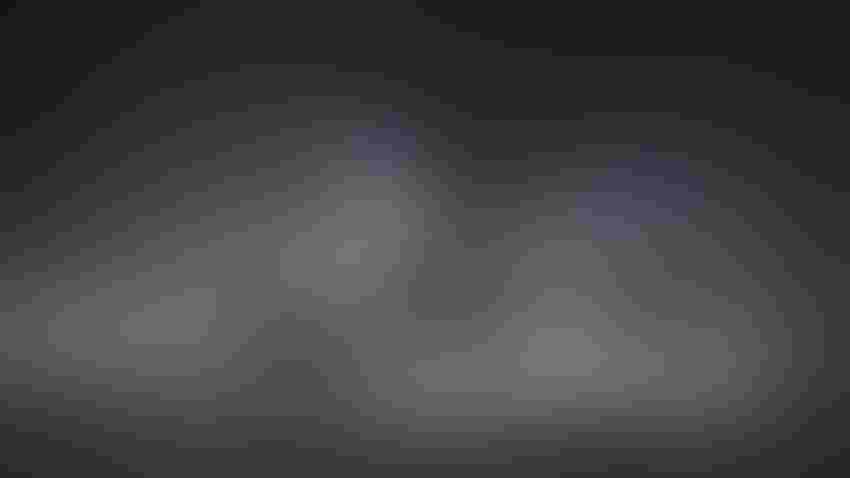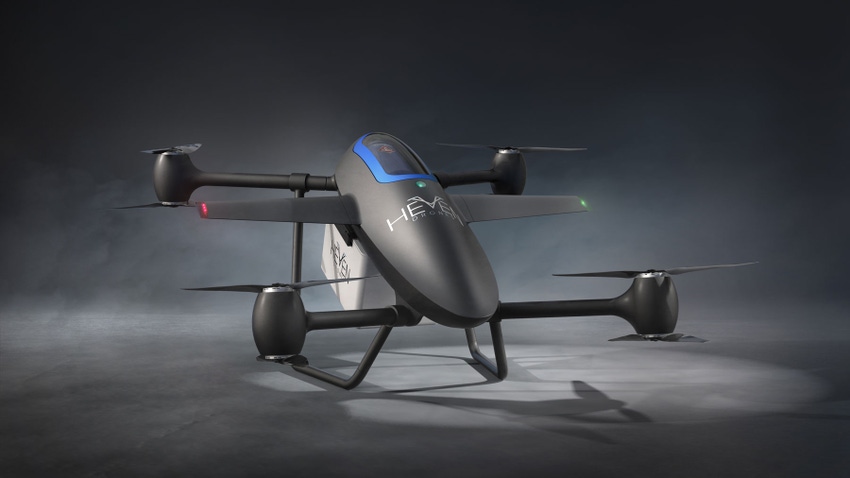 LOOK MA, NO BATTERIES: The Heven Drones' H2D55 is the first hydrogen-powered drone for commercial use. It offers a 100-minute flying time and can carry about 15 pounds of material.
Courtesy of Heven Drones
Flying drones around the farm to survey crop ground, assess vegetative health or apply crop protection products has always relied on one thing: battery power. For Israeli startup Heven Drones, batteries have been replaced by a hydrogen fuel cell for its newest H2D55 model.
With its hydrogen fuel cell, the airship can fly for 100 minutes with a payload capacity of 15 pounds, or about 2 gallons of material. But this is a fuel-cell unit, which means recharging is as quick as filling a hydrogen tank to send the drone on its way again.
Gillad Katz, chief of staff, explains the design challenges in creating a commercial drone powered by a fuel cell. "The main thing is to get everything as light as possible and, as in aviation, as safe as possible," he says. "We're using lighter metals for the fuel cell, and using stronger but lighter fuel tanks. You really have to take into consideration everything that goes into the process of the hydrogen, including cabling. You can't waste any weight."
The company started about four years ago by exploring opportunities for drones and found drawbacks to existing airships. "Essentially, in the civilian or enterprise market, they're kind of just flying cameras. And even within that, they're limited to a few hundred grams of cameras," Katz notes.
Heven Drones set out to create what the founders called an "actionable drone" for different industries that could use drones. That meant boosting payload capacity and range. Katz notes they focused on drones that can carry heavier weights and machines that can fly longer. They came up with battery-powered drones that can carry 75 pounds and smaller drones that carry 18 pounds.
"We worked to increase the efficiency of batteries, using a battery management system to manage pulling current," Katz explains. "We increased efficiency by 10% to 20%. Unfortunately, today with battery power, that means only adding about five minutes of flight time."
New power source needed
Two years ago, Heven Drones started experimenting with hydrogen. That approach does create its own challenges, especially for drone stabilization. "We have patent-pending stabilization software," Katz says. "With hydrogen, the center of gravity for the drone changes throughout the flight as you use up fuel. We're not taking off with the same amount, and we're distributing it unevenly through the flight."
But a hydrogen fuel cell offers advantages including that longer flight time. The key is creating an infrastructure for a new fuel. Katz says the company had to develop an ecosystem that's needed for hydrogen, from having it on hand to understanding safety considerations.
And the H2D55 is just the first in a planned lineup of three hydrogen-fueled drones to be released over the next nine months. The additional models will have increased payload capacity while preserving longer flight times.
Katz says the software lets a user run up to 25 airships at a time, allowing a single user to cover a lot of application territory in a short time. As an example, a single operator with four H2D55 machines can cover a lot of ground in a single day, thanks to the 100-minute operating time and easy hydrogen "recharge."
"You can get a lot of work done and actually save manpower and costs," Katz notes.
The first drones from the company are going to be cleared for U.S. use in the next few months. The concept of a battery-free hydrogen drone may change the rules for use of this kind of tech. You can learn more at hevendrones.com.
Subscribe to receive top agriculture news
Be informed daily with these free e-newsletters
You May Also Like
---