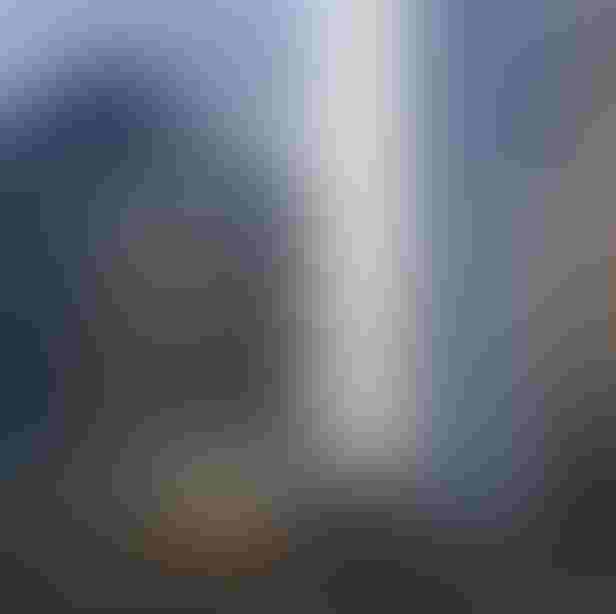 Inside a grain storage bin, flowing grain can engulf a grown man in just 20 seconds. That fact alone helps explain why every year, people are hurt – and some killed – in grain bin accidents. Avoiding grain bin entrapment requires awareness of the dangers, as well as training and clear safety procedures to follow in case of emergency.
"When you enter a bin, there are huge potential consequences," says Wayne Stigge, technical trainer for CHS, County Operations Division, in Pasco, Wash. "People think they'll go in, get something loose and then get back out. But once grain starts flowing, it's so hard to get out of the bin."
Grain bin parts (the auger, fans and grain vacuums) can cause injury and death, and accidents in grain bins are especially challenging because reaching the victim is difficult for rescuers. The average rescue time is more than three hours.
An employee at Heartland Co-op in West Des Moines, Iowa, experienced the danger of flowing grain firsthand when he was trapped and buried to his waist two years ago. "Fortunately, our people were able to get him out," says Bill Chizek, Heartland's director of safety and compliance.
Chizek emphasized that no one should ever enter a bin with a sweep augur running; following lock-out/tag-out procedures helps ensure that doesn't happen.
Air monitoring is another important safety precaution, notes Dan Neenan, director of the National Education Center for Agricultural Safety(NECAS). "An employee entering a bin should clip the monitoring device to his or her harness so it goes with the employee down where the air could be dangerous." 
Like what you're reading? Subscribe to CSD Extra and get the latest news right to your inbox!
Bridging and crusting grain are two more potential causes of disasters: A person goes in to knock down grain crusted on the bin's side and causes an avalanche, or he falls into a void when a grain bridge—a hard, crusty surface formed by moldy or frozen grain—collapses. A more recent development is texting while using a grain vacuum.
"Workers stick the hose at their feet while they answer a text, and it sucks the grain out from under their feet," Neenan says.
"'It can't happen to me' – we've got to end that thinking," says Neenan. "The wrong decision could end your life."
You might also like:
Corn performance impacted by late harvest
When should you price 2014 soybeans?
Subscribe to receive top agriculture news
Be informed daily with these free e-newsletters
You May Also Like
---