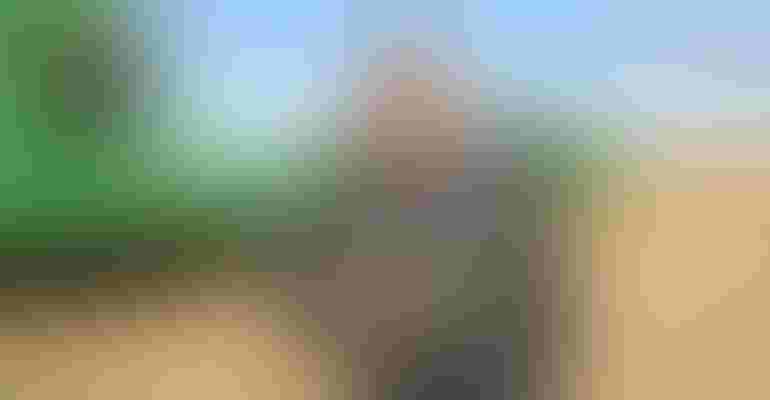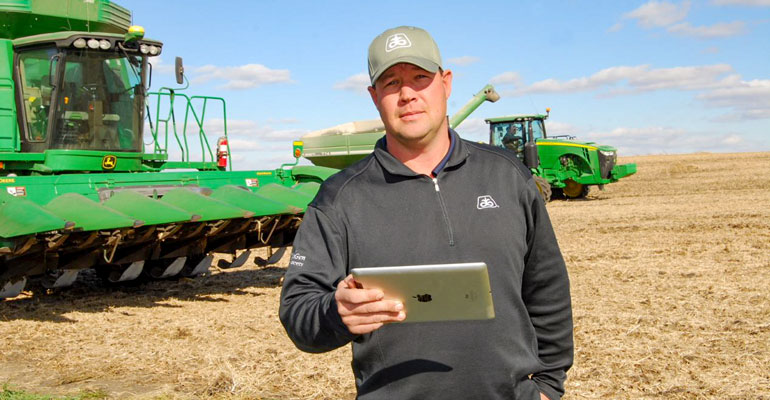 CORN CONCERN: "Lower test weight and managing higher moisture content is the biggest challenge for late-planted corn harvested in this area this fall," says seed dealer Brian Reinhart.
Farmers dealing with later-maturing, higher-moisture corn this fall have decisions to make. A concern for those with June-planted corn is the cost to get it dried down to a storable moisture content. Storability of the grain is a related concern, as more of this year's corn has a lighter test weight than normal. Early reports are confirming the lower test weights.
"Yields for the late planted corn will be less compared to corn planted in April and May, but maybe not as much as we had anticipated earlier this summer," says Brian Reinhart, who farms near Polk City in central Iowa.
Reinhart also has a seed dealership, Prairie Ridge Ag Services. Working with customers, he knows their concerns. Recent warm weather in September has accelerated the finish to corn and soybeans, but variability in maturity, grain moisture and test weight are still present. "Prioritizing your fields for harvest is a must."
Reinhart advises customers to check corn for plant health and stalk quality. After a wet spring and delayed planting, his area had dry weather in July and part of August. "Don't just look at corn grain moisture when scheduling fields for harvest. There are multiple considerations. You can do the push test to check for stalk strength."
Schedule your fields for harvest
Reinhart isn't saying to harvest corn as soon as it gets down to 25% moisture. But when corn dries in the field to 21% or 20%, "it's time for us to get going," he says.
Another reason to consider harvesting some corn early is to take advantage of a favorable price basis when it shows up before the bulk of harvest comes along.
Soybean harvest will be spread out this fall. In Reinhart's area, about 45% of the beans were planted in April and May. After about May 15, rains came and kept planters out of fields until June. About 60% of the beans in his area were planted in early to mid-June.
"We have a wide variance in bean maturity and yield in this area," he says. He aims to start harvesting beans when they are 13% to 13.5% moisture. Last year when beans were ready for harvest it began raining and wouldn't quit. There was trouble with bean pods popping open. "When we get beans in the field drying down to 13% to 13.5%, it's time to begin harvesting," he says.
Moisture and storage guidelines
To safely store grain through winter, you should dry good-quality corn to 15% moisture and soybeans to 13%, advises Iowa State University grain quality expert Charlie Hurburgh. To store into the warmer summer months, dry corn to 13% and soybeans to 11%.
Dry low-test weight corn and corn with damaged kernels to 1 percentage point lower in moisture content than normal. High-temperature drying should be limited to 160 degrees F for frost-damaged corn and to 130 degrees for soybeans to limit damage in the dryer.
Low-temperature or natural air grain drying should be limited to 21% moisture corn or below. Natural air drying is typically not as useful after late October. When average daily temperatures cool to below 40 degrees this fall, focus on getting the grain cooled for winter storage, aerate through the winter as needed and continue drying when temperatures rise in spring.
For information on handling and drying grain, visit iowagrain.org.
Subscribe to receive top agriculture news
Be informed daily with these free e-newsletters
You May Also Like
---