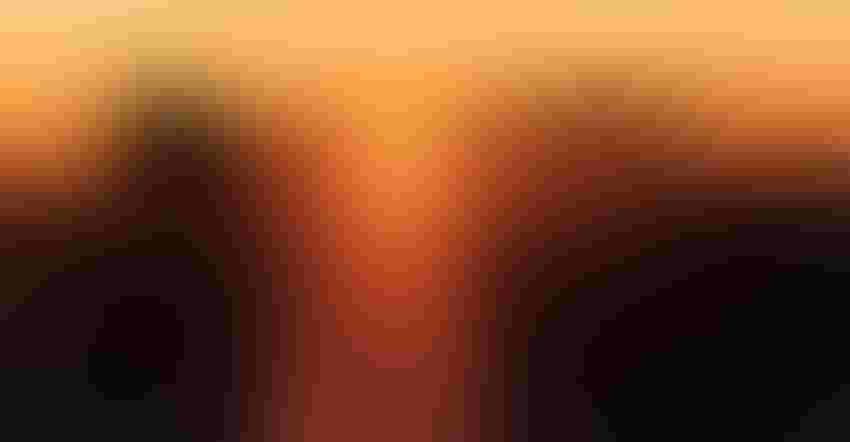 SKUNK WORKS PRODUCT: The SR-71 Blackbird is the product of an advanced, focused, research program from Lockheed that pushed U.S. aeronautic design into new heights. Today's ag startups are a kind of skunk works for a whole range of new potential technologies.
Photo: NASA
A few years ago, I was talking with one of my editor colleagues (about my age by the way) and mentioned the phrase "skunk works." In return I got a puzzled look, and the question "What is a skunk works."
The phrase, which is obviously not widely known in some circles dates to the early post-World War II era of advancing aeronautical design, but it's a term that lives on in Silicon Valley and other parts of the world where heavy research is done. In a skunk works, scientists, engineers and other researchers are teamed, often in secret, and tasked with something nearly impossible. They get the cash and support they need, and they can execute on any idea.
Products like the Amazon Kindle, Alexa, Siri, the iPhone were developed in super-secret accelerated research programs that model that idea.
The image with this blog is the SR-71, a Lockheed-designed super plane that can fly farther and higher than most other jets. The U-2, another spy plane with incredible flight stats, came from a skunk works of engineers and scientists working on unique problems.
So what does that have to do with ag? Next week you're going to get a look at some cool tools from companies across this industry that each operate their own kinds of "skunk works." Whether you're talking about the John Deere Tech Center or Kinze's North Liberty, Iowa, Electronics Division, companies have long pooled experts to take on key challenges.
I've been lucky to be in some research facilities for major companies. And while they're more formal than the old skunk works operations, you'll find engineers hard at work, virtual reality tech and more tools to bring you new tools for the farm.
And why will you see things next week? Of course, many of you will be heading to Louisville for the National Farm Machinery Show, and I'll be there too. Note: I have a colleague who will be on hand at the World Ag Expo (another great farm show). At Louisville, we'll all get a chance to catch up on a wide range of technologies for agriculture.
But back to that skunk works. In the past few years, agriculture has been a kind of epicenter of tech investment. This is creating a kind of interesting skunk works for the next range of technology. Crop modeling, information transparency, data acquisition, artificial intelligence in application are just some of the ideas that are working their way through small startups, think tanks and others that have turned their eyes to ag.
Farm shows are the 'commercial' part of tech development. It's where the customer gets to make the ultimate vote on the value of a new tool - using a checkbook (do people still use those?). There will be plenty of fresh iron at the show, and some tech tools that work in the cloud to help you farm better.
Over the past 100 years or so, ag innovation has been about maximizing labor and while that work continues the next phase is about maximizing information for best returns. We're just at the beginning of this, but there will be some stunning innovations in the next few years you'll put to work on your farm. No, I don't know which of these new ideas will win out, and testing a crop model is a little more difficult than testing a large round baler. But with the investment and brain power turned toward agriculture these days, some great ideas will make their way to your farm.
I'll be moderating four seminars during the National Farm Machinery Show, all in South Wing B 104. You can check a rundown of the entire schedule here, and join us if you have the opportunity. And maximize your trip to the show by downloading the latest 2018 show app - just search "National Farm Machinery Show 2018" at your app store - and be sure to choose the 2018 version.
Subscribe to receive top agriculture news
Be informed daily with these free e-newsletters
You May Also Like
---