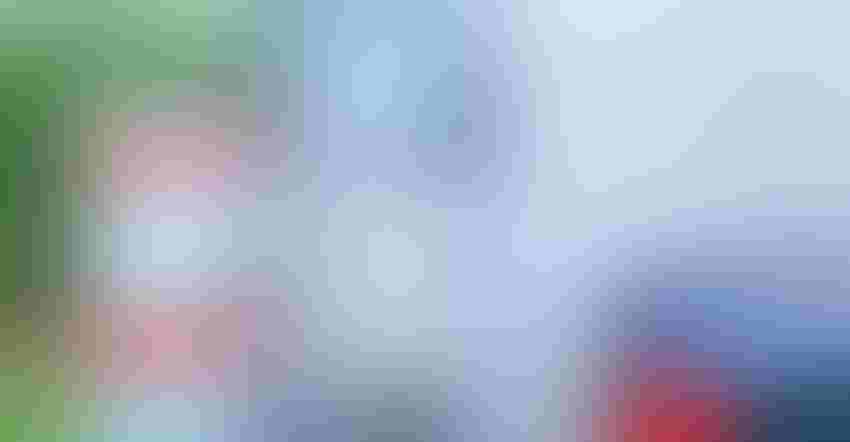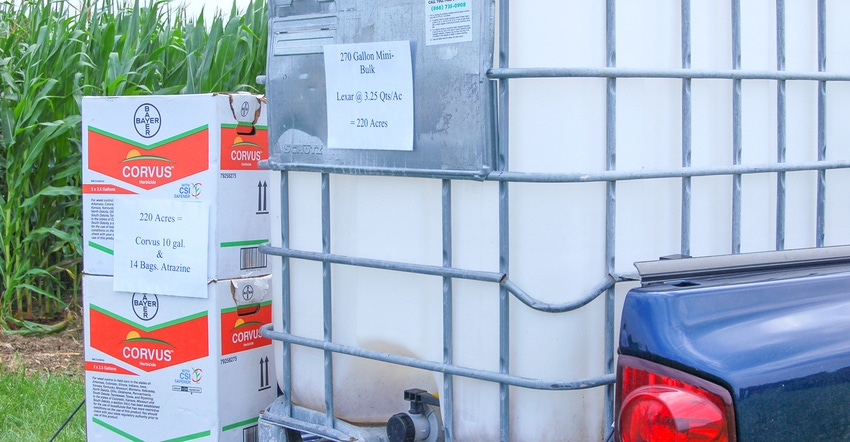 READ LABEL 1ST: The most important thing to do before using herbicides is to read their labels, Purdue's Fred Whitford says.
"My dad should have been at this meeting," one young farmer noted after attending a program for pesticide applicator recertification. "He operates the sprayer, and at least a couple times every spring, I must shut down and go help him clean out a mess because he didn't mix something correctly."
Fred Whitford, Purdue University Pesticide Program director, called the meeting Cooking 101: The Basics of Following a Recipe. Only the "recipe" was for filling a spray tank with herbicides and water or fertilizer carrier in a way that prevents products from settling out or, worse, forming globs of material within the tank, pump, lines and screens.
Here are nine ways you can make sure you mix up a tank and spray properly. Find more information in PPP-122, Avoid Tank Mixing Errors, available at edustore.purdue.edu and ppp.purdue.edu.
1. Read the label. This is the easiest advice to give and sometimes the hardest recommendation to get growers to follow, Whitford says. Labels contain specific mixing instructions, just like food recipes. What you're looking for are the "don't mix X with Y statements."
2. Only mix a few products. The fewer products you combine, the less chance there will be compatibility issues. When two products aren't compatible, you run the risk of forming gunk in the tank.
3. Conduct a jar test. Check for compatibility problems on a small scale before mixing up hundreds of gallons without knowing for sure what will happen, Whitford advises. See PPP-122 for an example of a jar test.

BLUE COTTAGE CHEESE: Here's what you don't want to see when you mix products. What could be worse than a cup of this mess? A whole tank full, which could happen if you dumped it in the tank first.
4. Make preslurries when necessary. Especially if fertilizer is the carrier, consider mixing up a slurry before adding the mixture to the tank.
5. Follow the correct mixing order. You don't start making a cake by mixing up the icing. Recipes specify steps for a reason. Follow the same advice when mixing chemicals, Whitford insists.
6. Make sure products are mixed well in original containers. Sometimes products separate in storage in bulk tanks, mini-bulks and even 2.5-gallon jugs. Think of salad dressing, Whitford says. Oil often rides on top of other materials. The same thing happens with herbicides. If necessary, mix products in their original container before proceeding.
7. Add one product at a time and wait. The best advice is to wait three to five minutes after adding one product to the tank before adding another, he says. Give each product enough time to disperse and dissolve.
8. Account for spray mix temperature. Unless you're using warm water for the spray mix, realize that products take longer to mix in cold water.
9. Have enough carrier in the tank. Whitford recommends filling the spray tank at least 50% full of water or 75% full of fertilizer carrier before adding the first herbicide.
Check out the graphic below that summarizes these nine tips.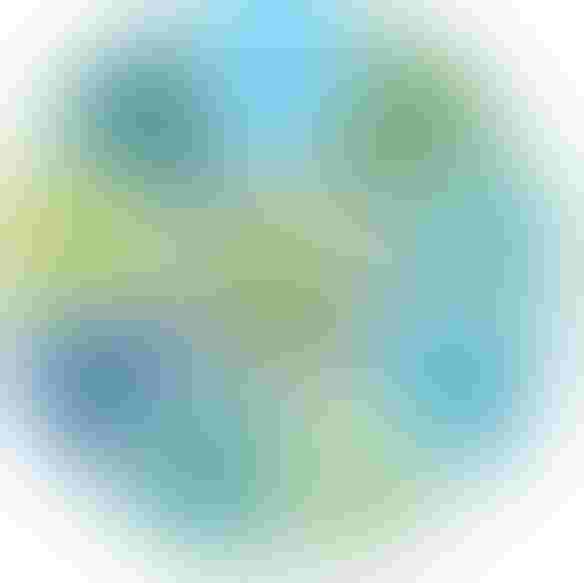 Subscribe to receive top agriculture news
Be informed daily with these free e-newsletters
You May Also Like
---