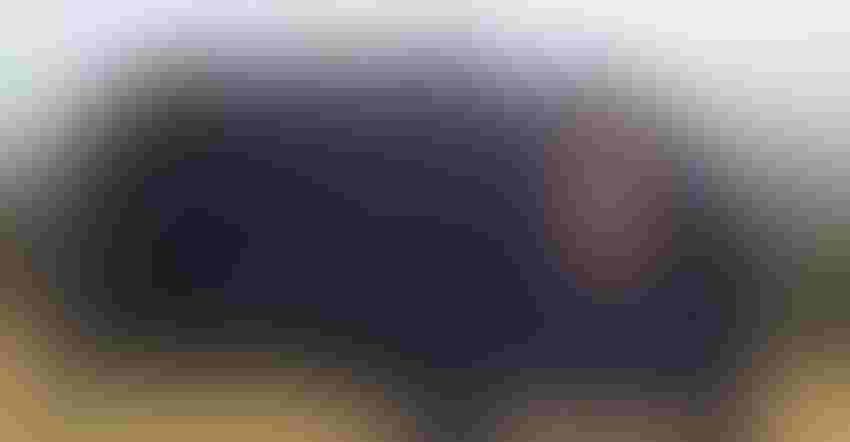 FFA FAMILY AFFAIR: Being involved in the FFA is a family tradition. There are seven FFA jackets in our home. Three actually have the same hometown of Warrenton. My husband's is a Licking FFA jacket. Two represent different area's associations, and one has the Missouri Association designation. Being involved in the FFA was a legacy my husband and I were proud to pass on to our children.
As we opened box after box in the basement, my husband began to question my memory. "You really don't have it, do you?" he asked. But nothing would deter me. As we closed the last storage box, I looked up at the top shelf, and there in the corner was a clear, protective vinyl bag. He lifted it out and sure enough, we struck gold — blue and gold — his high school FFA jacket.
My husband learned two things that day. First, never doubt his wife's memory. Second, you never get rid of your FFA jacket.
In our lifetime, we own many jackets, from winter coats to spring windbreakers. If we are athletic in high school, we might even own a letterman's jacket. Often these jackets are outgrown, worn out or misplaced. But the FFA jacket — now that's a different story. It is the one jacket that every former member keeps.
In our home, we have seven blue and gold jackets among four people — four chapter, two area and one Missouri Association jacket. Why do we keep them around when they no longer fit, are a little faded and — let's face it — aren't a fashion statement? I think it boils down to the FFA jacket being a reminder.
Here are four reasons why I will never get rid of my FFA jacket:
1. My FFA jacket reminds me where I came from. It is right there. Stitched with gold thread on the back of the blue corduroy jacket is the name of my hometown. It is the place where every summer, I looked forward to hanging out at the county fair. It is where I could walk into the local feed store, and they knew me by name. It is Friday night football and the barn-warming dance. No matter where life takes me, my hometown shaped me. The FFA jacket reminds me of home.
2. My FFA jacket reminds me what I stand for. Take one look at the back of a jacket at the FFA emblem, and there are my values. The plow reminds me of labor. Life is hard work. The FFA taught me at an early age to embrace it, strive for it and enjoy it. Anything you get from working hard is worth it. The sun, according to the FFA manual, represents a promise. However, to me it represents faith, my faith in one who creates the sun. The one who entrusts those of us in agriculture to be caretakers of the land and animals. The eagle is all about our nation, our freedom. I have seen what it is like to live in other countries. And there is no other country I would rather live in than the U.S., enjoying the freedoms we have to pursue our dreams. The FFA jacket reminds me why I stand for hard work, faith and freedom.
3. My FFA jacket reminds me that change is good. The FFA is one organization that embraces change. If not for the change in 1969 allowing young women to join the FFA, I would not have an FFA jacket. When I recited the creed, I believed in "the future of farming," and my daughters believed in the "future agriculture." My jacket's FFA emblem reads "Vocational Agriculture," while my daughters' has "Agricultural Education." Still, despite the changes, one thing remains true: FFA's commitment to improving the next generation of agriculturalist. Change to prepare our young people to serve our industry is good.
4. My FFA jacket reminds me of my happy place. There were many memories made in my FFA jacket. Sure, there were offices not held, awards unearned and contests not won — but boy, the good times far outweigh the bad. My jacket reminds me of Saturday morning meats team practice in the cold lockers at Wright City Meats, pacing in the halls of Vo-Tech Center in Washington for a speech contest, and playing basketball on the courts at Missouri S&T in Rolla (where, come to find out, I played against my husband). More importantly, I look at it and recall all of the friends across the state and nation I have made with the help of my FFA jacket. After all, it is the one jacket that allows you to walk up to someone, know their name, where they are from and start a conversation about something you already have in common — agriculture. And agriculture is my happy place.
My FFA jacket is one that I will never get rid of because it is the one jacket that, no matter how long it stays in storage, whenever it comes back out, it brings me joy.
Subscribe to receive top agriculture news
Be informed daily with these free e-newsletters
You May Also Like
---