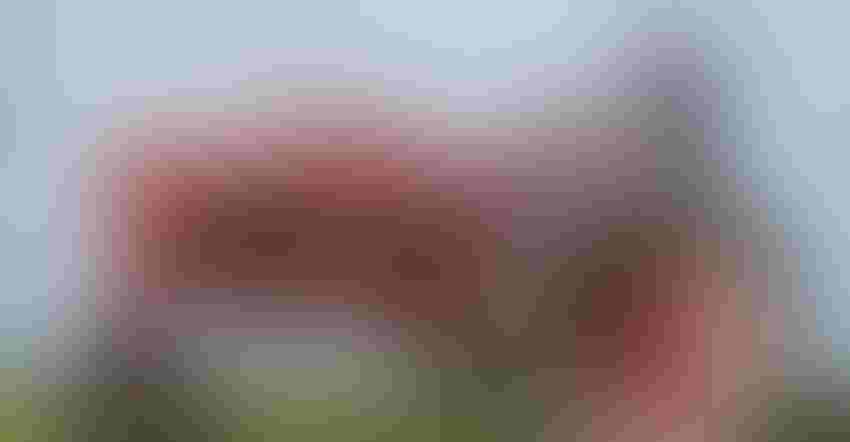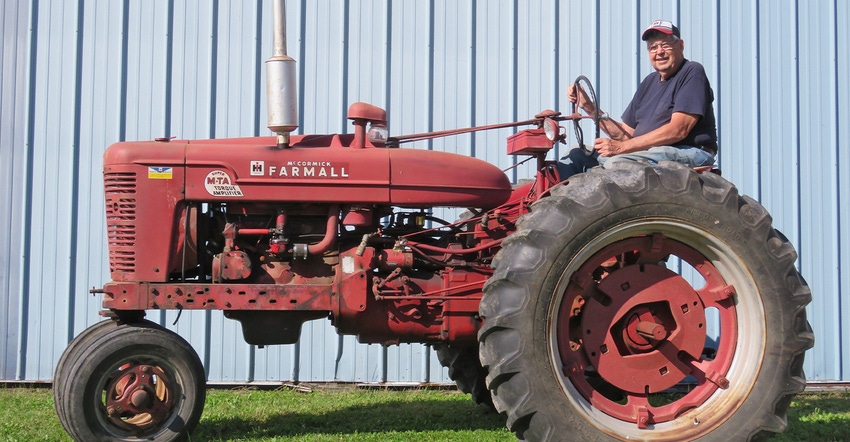 BOUGHT USED: In 1966, George Monis from Oconomowoc, Wis., purchased a used 1954 Super M-TA for $2,500,
Harlen Persinger
In 1966, George Monis from Oconomowoc, Wis., needed a boost in horsepower to handle several different tillage chores. He went to Carl F. Statz and Sons Implement in Waunakee and purchased a used 1954 Super M-TA for $2,500, a huge upgrade from his 1950 Case D. Prior to delivery, Monis had the tractor cleaned and repainted a shiny red, and added a new heavy-duty torque amplifier.
"I surmised the M teamed with the TA would be perfect for working my rolling ground that varied between silt loam and clay soil," he says. "So that spring, the M was used for plowing, running an 8-foot Case tandem disk and leveling ground with a 12-foot spring-tooth harrow. I thought I was in heaven because it did such a super job."
Considered a row crop tractor, the M was manufactured in Rock Island, Ill., as part of the Farmall/International Harvester Co. Features included a narrow front end, factory power steering, independent rear PTO, IH fast hitch, open operator station, differential mechanical dry disk brakes, 21-gallon fuel tank, belt pulley, two lights in the front and one in the rear, 10 forward and two reverse gears, and an IH 4.3-liter, four-cylinder, gasoline vertical I-head engine.
During its working years, Monis fixed the front bolster shaft and rear axle seals, and put in new seals on the PTO shaft. By 1970, he phased out the M and upgraded to a Farmall 656. Today, the M is used only for light jobs, pulling a trailer to haul wood and giving hayrides.
Besides the Super M, the Dodge County farmer has 30 other tractors — 26 are red, ranging from a 1940 Farmall B to a 1985 Case IH 5288.
"I truly got hooked on getting the M-TA after hearing a model Farmall 300 and mounted plow working in a neighbor's field," Monis adds. "Besides being red, that M if my favorite tractor because the power steering made it so easy to drive, and using the TA to change speeds on the go was the right call for handling all types of chores on this land."
Persinger writes from Milwaukee, Wis. To have your favorite tractor featured, email or send in a photo of yourself with your tractor, along with a 300-word write-up about the tractor, to: [email protected] or Wisconsin Agriculturist, P.O. Box 236, Brandon, WI 53919.
Subscribe to receive top agriculture news
Be informed daily with these free e-newsletters
You May Also Like
---