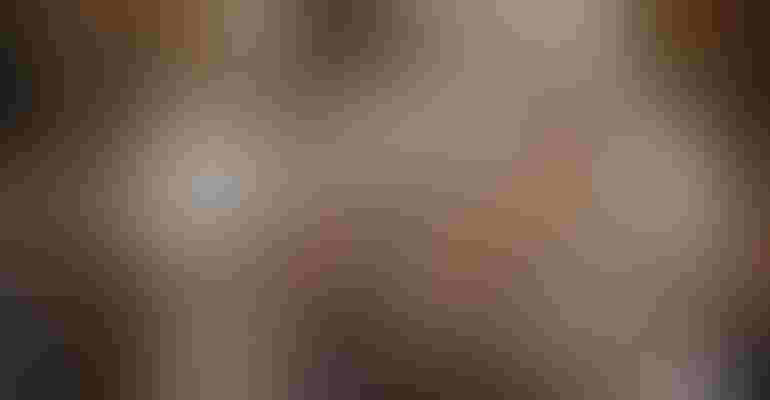 Tennessee 4-Hers, Evelyn Terrell, David Terrell and Rachel Chandler contemplate their ingredients during the 2022 food challenge.
Brent Murphree
It's not uncommon to see FFA students from around the Mid-South attending the Mid-South Farm and Gin Show. For many years, FFA students packaged nutritious meals for distribution by the Mid-South Food Bank. Last year, 4-H Club members from Tennessee and Arkansas competed in the first 4-H food competition.
The competition is like The Food Network's "Chopped" in which contestants receive specific ingredients, available at local retailers like Dollar General or Walgreen's, from which they must create a recipe. Tim Price, show manager, said there are many rural communities which may be considered 'food deserts.'
Food deserts are those parts of the country that don't have access to fresh fruits and vegetables and other whole foods. Lack of grocery stores, farmers' markets, and other healthy food providers don't serve these areas or are in very limited locations.
"While many retail outlets like Dollar General and Walgreen's are offering more disposable items, residents still have challenges accessing fresh, whole foods," he said. "This competition is designed to highlight easily accessible food ingredients which can be made into nutritious recipes."
Judging the competition
Teams describe their creation, including what they made, ingredients in the dish, and nutritional content such as calories and macronutrients. Teams are judged on preparation, presentation, and taste.
"This competition is really exciting," Price said. "It is energizing to watch the contestants work together and develop unique recipes." The competition will be held on Saturday, Feb. 25.
The 2023 Mid-South Farm & Gin Show is sponsored by Southern Cotton Ginners Association and Foundation and Delta Farm Press. The show is scheduled for Feb. 24-25, 2023, at the Renasant Convention Center, Memphis, Tenn. An online virtual component is also planned for those who cannot attend in person.
Price said people are encouraged to pre-register for the event. "There will be incentives to pre-register," Price said. "Those interested in attending should visit the show website – www.farmandginshow.com – to pre-register and be eligible for cash prizes." Register by Feb. 10 to be eligible for a $1,000 cash prize.
Details and additional information about the Mid-South Farm & Gin Show are available on the website. Interested individuals can also contact Southern Cotton Ginners Association at 901-947-3014.
Subscribe to receive top agriculture news
Be informed daily with these free e-newsletters
You May Also Like
---