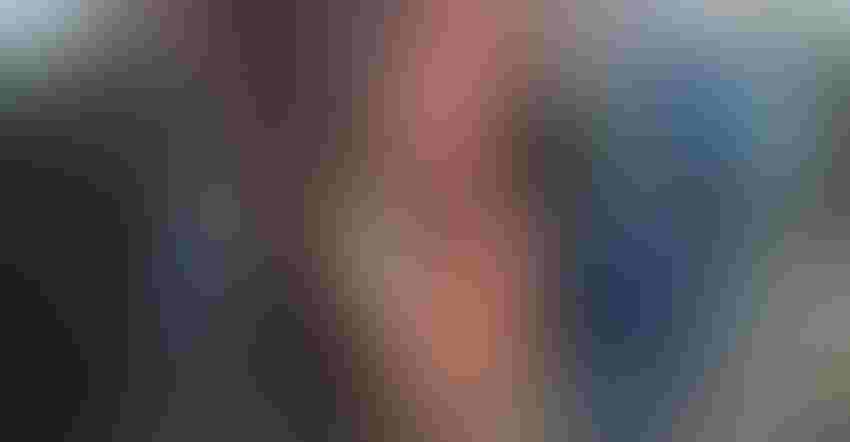 HANDLING CATTLE: Live cattle handling demonstrations, which have been a mainstay at HHD for 30 years, are always informative, entertaining and exciting.
During the first 10 years of Husker Harvest Days, cattle handling equipment and livestock chutes were exhibited at different locations across the showgrounds. But if you are a livestock producer searching for the right chute for your operation, it helps to see two chutes operate side by side to compare them. That's why Lexington veterinarian "Dr. Joe" Jeffrey and his buddy, Tim Talbott, proposed a new way of doing things at HHD.
They brought forward the idea of live cattle handling demonstrations and side-by-side chute comparisons for the 1988 show. The rest is history. Audiences at HHD live cattle handling demos over the past 30 years have come to look forward to seeing the latest chutes and technology demonstrated, and to the humor and stories of longtime demo narrator and entertainer Jeffrey.
Jeffrey has narrated every cattle demonstration at HHD since the beginning. Over that time, things haven't always gone as planned — just like real life on the farm, Jeffrey recalls. Recent history is no exception, when a calf occasionally scampers through a chute before it can be caught in the headgate during demonstrations.
That's just par for the course, according to Jeffrey. But bringing the equipment and cattle together so producers can compare chute features is a practical way to help HHD visitors see the chutes in action.
"We tell a few stories and have some fun, too," says Jeffrey, who uses humor to engage and inform the audiences. "It has been a lot of fun," says Jeffrey, who enjoys teasing some of the chute operators. But he is quick to admit that the real stars of the show are the chute workers who make the demonstrations successful year after year — and the equipment itself.
"It is much more successful than I would have anticipated. The chutes have really improved over the years," he says.
"The greatest changes have been how strong the chutes are built today, and that they are much safer for the livestock and the handlers," Jeffrey adds.
The demonstrations, located in the Livestock Industries Building at the corner of Second Street and West Avenue, take place each day at 10 a.m. and 2 p.m. They are situated in a prime spot amid livestock exhibits, breed association displays and beef- and livestock-related equipment and machinery. This year's demonstrations are sponsored by Enogen Feed.
About the Author(s)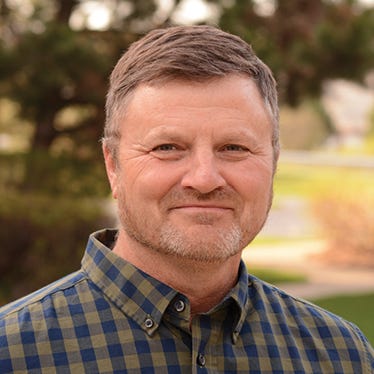 Curt Arens began writing about Nebraska's farm families when he was in high school. Before joining Farm Progress as a field editor in April 2010, he had worked as a freelance farm writer for 27 years, first for newspapers and then for farm magazines, including Nebraska Farmer.
His real full-time career, however, during that same period was farming his family's fourth generation land in northeast Nebraska. He also operated his Christmas tree farm and grew black oil sunflowers for wild birdseed. Curt continues to raise corn, soybeans and alfalfa and runs a cow-calf herd.
Curt and his wife Donna have four children, Lauren, Taylor, Zachary and Benjamin. They are active in their church and St. Rose School in Crofton, where Donna teaches and their children attend classes.
Previously, the 1986 University of Nebraska animal science graduate wrote a weekly rural life column, developed a farm radio program and wrote books about farm direct marketing and farmers markets. He received media honors from the Nebraska Forest Service, Center for Rural Affairs and Northeast Nebraska Experimental Farm Association.
He wrote about the spiritual side of farming in his 2008 book, "Down to Earth: Celebrating a Blessed Life on the Land," garnering a Catholic Press Association award.
Subscribe to receive top agriculture news
Be informed daily with these free e-newsletters
You May Also Like
---