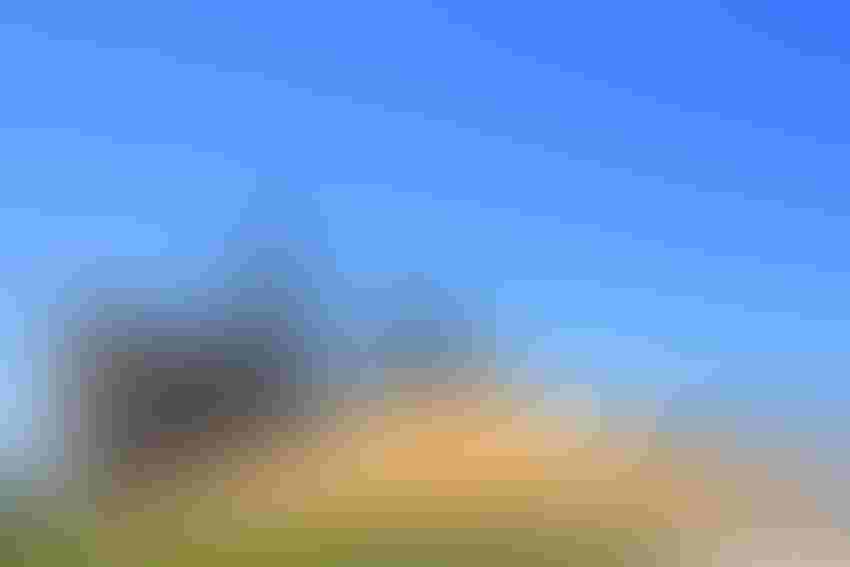 Corn continues to be piled on the ground as this year's harvest winds down. In addition to big yields the piles are due to higher cash bids for deferred shipment, which will delay loading out the corn for about a month, grain dealers said on Monday.
For the crops that are being moved, railroads and barge lines are running efficiently to deliver the grain to export points and local processors. On the Mississippi River, a sharp drop in barge rates this month more than offset declines in CIF values, which allowed shippers to raise cash basis bids to farmers. One river shipper expects more declines in barge rates as the rush to ship grain should soon ease.
Mid-Mississippi barge rates for shipment next week were about 350% to 375% of tariff, compared with 425% to 450% a week ago. The 75 point drop translates to decrease in shipping costs for corn and soybeans.
In eastern Iowa, processors are working partial days, which narrowed the options of where farmers can deliver grain. One dealer told of a corn processor accepting grain from 5 a.m. to 3 p.m. daily and one day last week 300 grain trucks were lined up an hour before the plant opened.
"We are full. We have four piles on the ground in our company," said a central Illinois grain merchant. "We will try to pick them up as fast as we can."
An ethanol plant in central Illinois that has been processing about 100,000 bushels per day was full of corn last week and had to close early.
The Southeast rail market had the best bids this week for corn from central Illinois and trains were sold this week for shipment in November, December, January and February, dealers said. Soybeans were going to local processors, who had raised cash bids about 10 cents a bushel over a two week period.
In western Iowa, cash bids to farmers eased about 7 cents a bushel for corn and 10 cents for soybeans in the past week amid ample supplies. Farmers there continue to be pleased with yields and grain quality, dealers said.
In export markets, corn at the Gulf was bid about 47 cents over December for November shipment, compared with 53 a week ago, while soybeans were bid about 44 over January versus 52 a week ago.
Barge grain shipments during the week ended Oct. 29 were 1,272,207 tons, up 33% from the prior week and up 33% from a year ago. In the rail sector, grain car loadings totaled 26,442 for the week ended Oct. 22, down 3% from the prior week and up 5% from a year ago, USDA's grain transportation report said.
For truckers, the U.S. average diesel fuel price was unchanged in the latest week to $2.48 per gallon, which was unchanged from last year.
USDA's latest weekly grain inspections for corn of 35 million bushels were up slightly from a week ago, barely missed trade forecasts and were under the pace needed to meet USDA's annual export forecast. Soybean shipments of 96.4 million were down from a week ago, matched trade forecasts, and easily topped USDA's projected weekly rate. Wheat shipments of 18.2 million were up from a week ago, beat trade forecasts by a small margin and barely topped the weekly rate needed to meet USDA's annual  forecast.
Weekly Grain Movement - Oct. 31, 2017 - Farmers sell corn, hold onto soybeans
Weekly Grain Movement - Oct. 25, 2016 - Soybean harvest going fast, barge rates jump
Subscribe to receive top agriculture news
Be informed daily with these free e-newsletters
You May Also Like
---