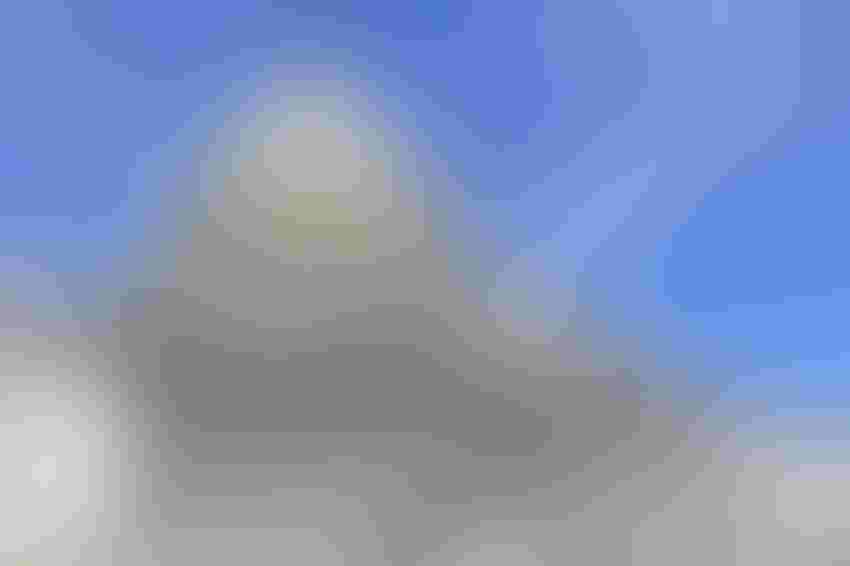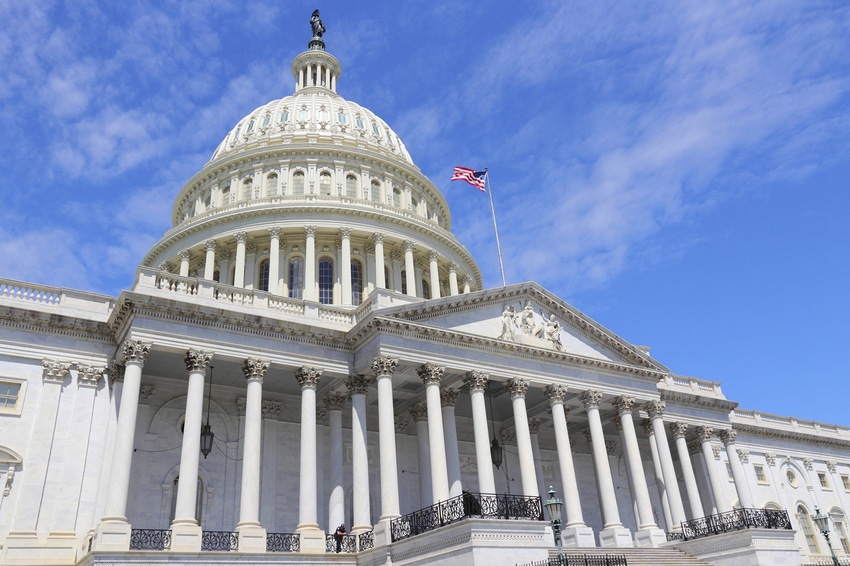 US National Capitol
tupungato_iStock_Thinkstock
The continuing resolution (CR) to keep the government open is delayed right now because House Democrats have been looking to limit the U.S. Department of Agriculture's ability to make trade aid and farm bill payments. Members from both sides of the aisle representing farm states have criticized the political games being played at the expense of farmers. Congress must pass a CR to prevent a government shutdown on Oct. 1.
On Saturday, The Washington Post reported that House Democrats were proposing to strip USDA of funding needed to pay trade aid to U.S. farmers and ranchers hit by retaliatory tariffs by China.
House Agriculture Committee Democratic leaders were quick to voice their support Monday for preventing farmers from getting caught in the crosshairs of the budget dispute.
Filemon Vela (D., Texas), chairman of the House agriculture subcommittee on general farm commodities; Jim Costa (D., Cal.), chairman of the subcommittee on livestock and foreign agriculture, and Collin Peterson (D., Minn.), chairman of House Agriculture Committee, asked their leadership to secure the inclusion of language in the CR that would allow USDA to move forward with Market Facilitation Program (MFP) payments.
"Although we mutually have concerns with President [Donald] Trump's approach to trade negotiations, we refuse to engage in the same tactics that punish our constituents and harm our communities that rely on agriculture. The upcoming CR should include the anomaly requested by USDA that would allow them to access the $30 billion in spending of the Commodity Credit Corp. prior to Oct. 1 to ensure that MFP and farm bill payments continue to go out. We cannot and will not allow our farmers to be used as political pawns," the House Agriculture Committee Democrats noted.
On Tuesday, Republican members on the Senate Appropriations Committee also voiced their concerns with House attempts to prevent or delay MFP payments. Their letter encouraged the House to pass a CR that reimburses the Commodity Credit Corp. (CCC) -- an action routinely supported by Congress -- to ensure that agricultural producers have access to much-needed agriculture assistance.
"Our nation's farmers and ranchers badly need the MFP committed to them by the President, using the legal authority that we in Congress provided. For many of our producers, MFP will be the difference between continuing the family tradition or being denied the credit necessary to farm and ranch for another year," the senators wrote.
The letter was signed by Senate majority leader Mitch McConnell (R., Ky.), Senate Appropriations Committee chairman Richard Shelby (R., Ala.) and Sens. Cindy Hyde-Smith (R., Miss.), Lamar Alexander (R., Tenn.), Roy Blunt (R., Mo.), John Boozman (R., Ark.), Shelley Moore Capito (R., W.Va.), Susan Collins (R., Maine), Steve Daines (R., Mont.), Lindsey Graham (R., S.C.), John Kennedy (R., La.), James Lankford (R., Okla.), Jerry Moran (R., Kan.), Lisa Murkowski (R., Alaska) and Marco Rubio (R., Fla.).
"Providing the secretary of agriculture the resources to carry out the farm bill and other laws passed by Congress to aid these producers, especially in hard times, has always been a shared goal of both Democrats and Republicans," the letter stated.
House Agriculture Committee ranking member Michael Conaway (R., Texas) also criticized House leadership, stating Wednesday that he did not wade into the issue publicly because he had hoped cooler heads would prevail. "They have not," Conaway noted.
"I call on speaker [of the House Nancy] Pelosi and [House Appropriations Committee chairwoman Nita] Lowey to stop using our nation's farmers and ranchers and rural communities as pawns in your fight with the President," Conaway added, "Fully fund USDA so it can do its job. It is no surprise that China would try to hold our farmers and ranchers hostage so it could continue to cheat on its trade commitments, but we should not expect the leaders of the United States House of Representatives to use rural America as a bargaining chip."
Subscribe to receive top agriculture news
Be informed daily with these free e-newsletters
You May Also Like
---