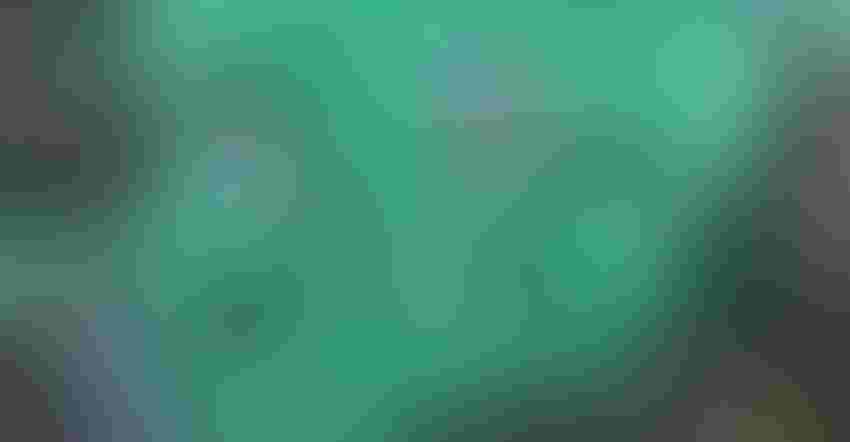 As part of a court decree, U.S. Environmental Protection Agency has until Sept. 30 to decide on a petition filed by the Center for Food Safety seeking rulemaking or a formal agency interpretation for pesticidal seed treatments. The petition, which is critical of pesticidal seed treatments, requests the agency initiate a separate rulemaking aimed at removing seed treatments from the treated article exemption.
Ahead of the decision, 30 leading agricultural groups including the American Farm Bureau Federation, American Soybean Association, National Corn Growers Association and others urged EPA to reject the petition, citing the harm that will occur to U.S. agricultural production, the environment and EPA's regulatory workload should the agency grant this petition and remove seed treatments from the treated article exemption.
The exemption prevents EPA from having to regulate an item to which a pesticide is applied if the pesticide is intended to protect that underlying article. For example, just as EPA would not regulate a barn because its paint included a pesticide intended to protect the wood, neither would EPA regulate a seed coated with a pesticide since the pesticide itself is already regulated. If granted, this petition may require EPA to regulate both the pesticide and the pesticide-coated seed, the letter explains.
"The harm that would occur should EPA grant this petition is significant and severe," the letter adds.
In the letter to EPA Administrator Regan, the groups outlined how granting the petition would reduce growers' access to these vital crop tools by imposing unnecessary, duplicative layers of regulation. Hundreds of thousands of agricultural producers across the U.S. currently use seed treatments to protect their crops from devastating fungi, subterranean nematodes, insects, and other pests during the most vulnerable, early stages of a plant's lifecycle, which may be more difficult to access if layered with new regulatory burdens. 
The letter also urged EPA to consider the negative environmental consequences the petition could cause. As seed treatments coat a seed with only a minuscule amount of pesticidal active ingredient, which is then buried under the ground, it has reduced environmental exposure risks. The groups reiterate to EPA that if ag producers lose access to seed treatments due to new, duplicative regulations, many growers will likely need to spray more pesticide in greater volumes through broadcast, soil and other applications. This outcome would increase the volume of pesticides used through application methods with a greater environmental footprint, which neither the ag industry nor EPA would want.
In discussion about the petition, Kyle Kunkler, ASA director of government affairs, says the EPA's regulatory workload is already not getting any lighter for the agency.
Kunkler hopes EPA rejects the petition, but if they don't it would trigger some sort of rulemaking because it's a treated article exemption. "If they want to change how they interpret whether or not seeds are 'treated articles' they would have to change their own rules," he says.
"Whatever happens before, on, or before September 30 probably won't be the end of the conversation," Kunkler continues. He says if EPA doesn't reject the petition, there would be additional rulemaking where the ag sector would need to spell out the impact.
For growers if seed treatments are limited, this would likely mean more broadcast spray treatments, using more active ingredients, and more passes across a field which also comes at a higher cost to growers and the environment.
"This outcome will have the opposite effect of what the petitioners intend by increasing the volume of pesticides used through application methods with a greater environmental footprint," the letter adds.
"Right now, you treat the seed, and it gets planted at the same time as the seed. So, you only have to make one field pass," Kunkler adds.
The letter concludes in urging firmly denying the petition. "As EPA makes its final considerations regarding the petition, we would remind the agency that to grant it would greatly harm the ability of U.S. agricultural producers to productively and sustainably feed, fuel, and clothe the world. It would also result in significant, unnecessary costs to both regulated entities and the agency's workload, all with no benefit to be gained from regulating already-regulated products," the letter adds.
About the Author(s)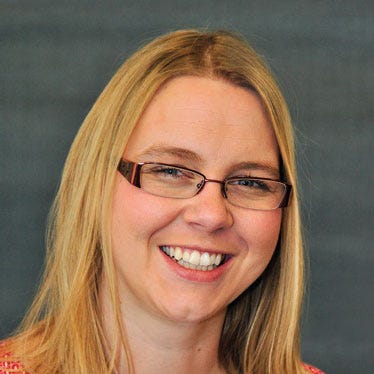 Policy editor, Farm Futures
Jacqui Fatka grew up on a diversified livestock and grain farm in southwest Iowa and graduated from Iowa State University with a bachelor's degree in journalism and mass communications, with a minor in agriculture education, in 2003. She's been writing for agricultural audiences ever since. In college, she interned with Wallaces Farmer and cultivated her love of ag policy during an internship with the Iowa Pork Producers Association, working in Sen. Chuck Grassley's Capitol Hill press office. In 2003, she started full time for Farm Progress companies' state and regional publications as the e-content editor, and became Farm Futures' policy editor in 2004. A few years later, she began covering grain and biofuels markets for the weekly newspaper Feedstuffs. As the current policy editor for Farm Progress, she covers the ongoing developments in ag policy, trade, regulations and court rulings. Fatka also serves as the interim executive secretary-treasurer for the North American Agricultural Journalists. She lives on a small acreage in central Ohio with her husband and three children.
Subscribe to receive top agriculture news
Be informed daily with these free e-newsletters
You May Also Like
---