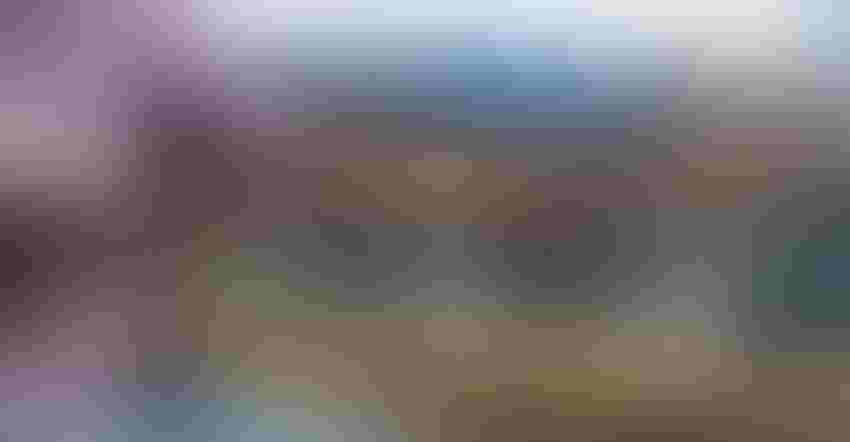 Pascale Gueret/iStock/GettyImagesPlus
I went out to a Brazilian sugarcane field one day to check out harvest. And I came away with a new respect for the mostly poor stoop laborers who cut cane. You may scoff at some of the U.S. laws that protect farm workers here, but you'd have a new appreciation for them if you saw what I saw.
Despite its efforts to promote employment, there's one job the Brazilian government has long wanted to eliminate: sugarcane cutter. It's backbreaking work for which most cane cutters are paid by the kilo rather than by the hour.
While sugarcane harvesting machines are more and more taking over across Brazil's cane fields, there are still plenty of farms that hire men for hand labor, cutting low with a machete and stacking the sweet stalks in occasional bundles as they work their way down the rows.
Tough work
Before the stoop laborers get into the field, it's burnt down. That rids the fields of most of the rats and snakes that had been making their homes among the stalks. But it still leaves the barbs of the stalks that can cut through most clothes. And that's why a typical cane cutter dresses like a Hockey goalie for the despite 100-degree heat at harvest time (getting under way now). There's a hat with a flap to protect your neck from the blazing sun, heavy boots, and protective pads for forearms and shins.
Stoop labor
That's if you get all the standard equipment. Many don't, and they're out there for 14 hours each day.
"What hurts the most is your head, the cramps, your shoulders," said one 24-year-old cane cutter from Sao Paulo state. To maximize income, some of the best cane cutters can harvest up to 22 tonnes of raw cane per day, although 12 tonnes harvested up and down six miles of rows is more the norm.
A 2011 study on São Paulo cane cutters indicated workers bent their bodies 17 times per minute while harvesting sugarcane and made an average of 54 machete cuts over that same minute in broad fields with no shade. So it's no surprise that the study found that the average cane cutter loses a shade over two gallons of water per day under the sweltering tropic sun.
Bring your lunch
And often there is no food served, with workers toting their lunch on a shoulder as they cut cane in the heat. As a result, a health secretary in Sao Paulo state found, "the food ferments or goes bad. However, the work takes up a lot of energy; they end up consuming it even though it's gone bad."
The Brazilian sugarcane industry disputes several of the points in the 2011 study, but I've seen the workers. And I'm with the Brazilian government on this one: These are terrible jobs and there are no worker protections like here in the states.
The opinions of the author are not necessarily those of Farm Futures or Farm Progress.
Subscribe to receive top agriculture news
Be informed daily with these free e-newsletters
You May Also Like
---