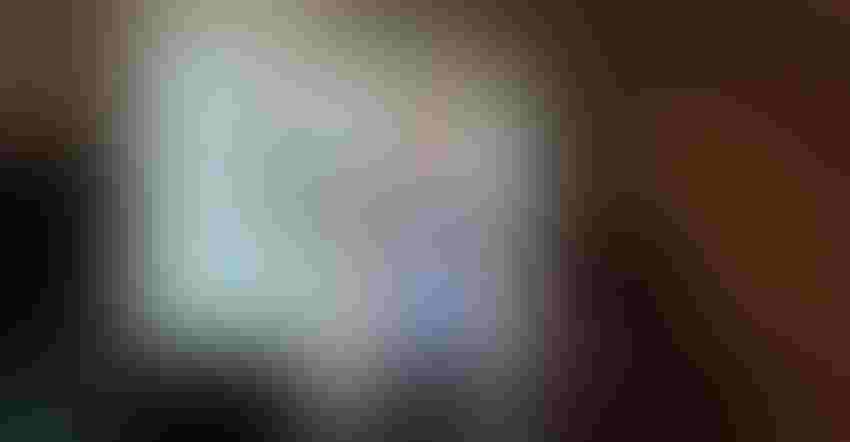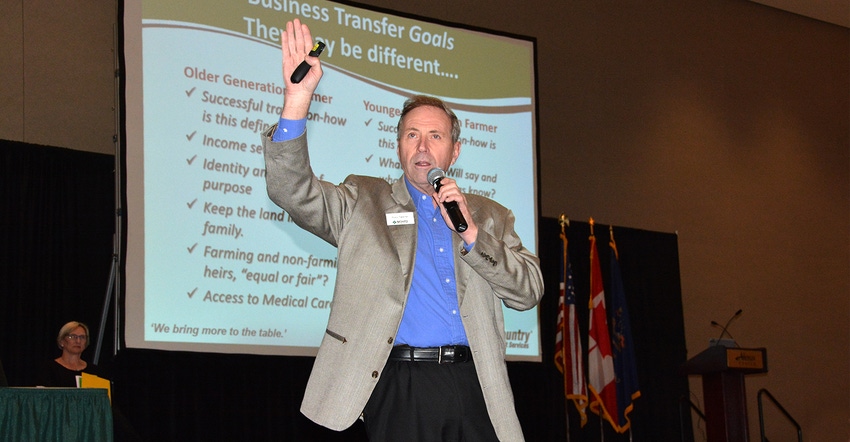 PLAIN TALK: Russ Tweiten didn't mince words in his presentation at the recent International Crop Expo about successful farm transfers. It takes 5 to 10 years to pull off a successful succession, he says.
If you're thinking of passing on or taking on the farm or ranch, Russ Tweiten, AgCountry Farm Credit Services vice-president of agribusiness consulting, succession and retirement planning, says the first step is a blood test.
Yes, a blood test.
But this blood test is not a paternity test. It's not to prove whether your son or daughter is your biological child or your rightful heir. It's a test to determine whether farming or ranching is in the future farmer's (and his or her spouse's) blood.
Are they committed to the farm or ranch?
Do they already act like owners instead of employees?
Are they getting management training?
Are they going with you every place you go?
Do they meet with who you meet with?
Test for mom and dad
There's a test for mom and dad, too.
Are they meddlers or mentors?
"Those are hard words, but reality," Tweiten says.
Do they delegate responsibility? Do they trust their child?
"Or are they checking the air pressure after their son just did it?" Tweiten asks.
Have they made the farm big enough and profitable enough to support their retirement, and at the same time provide a living wage for the next family to run the operation?
8 things that sink successions
Tweiten has done succession planning for 20 years. He's seen nearly every possible situation, both good and bad. The top 8 things that he says could cause farm successions to fail are:
1. Trying to make last minute plans to transfer the farm. It takes 5-10 years from the first conversation to getting it done, Tweiten says.
2. Believing you don't need a plan because your kids get along and after you die they'll work it out.
3. Purchasing land from siblings when you are more than 60-years-old.
4. Having high debt and high family living costs, and wanting to retire.
5. Wanting the farm to support too many families.
6. Last minute changes to an estate plan.
7. Putting farming and non-farming kids in business together.
8. Poor communication among family members. "If you can't talk, truly talk, you can't successfully pass on a farm," Tweiten says.
Subscribe to receive top agriculture news
Be informed daily with these free e-newsletters
You May Also Like
---