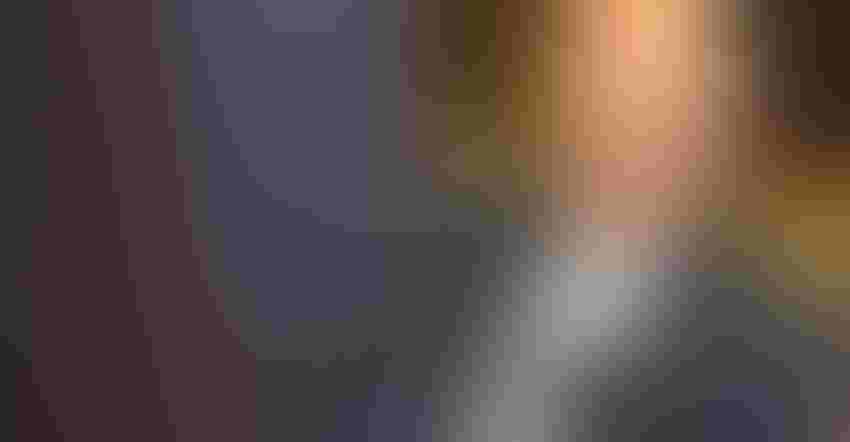 TALKING PRIORITIES: Sen. Pat Roberts, R-Kan., chatted with reporters about his priorities for the last two years of his long Congressional career following his announcement that he will not seek a fifth term in the Senate.
The sun is setting on the Roberts-era in American agriculture, but it's going to be a busy twilight of wrapping up the work on critical priorities. Sen. Pat Roberts, R-Kan., promised as much to state ag leaders and reporters with whom he shared his decision not to seek a fifth term in the Senate.
At the top of his list for his last two years in office, Roberts said, is farm bill implementation and trade agreements to reopen agricultural export markets.
"I will continue as chairman of the Senate Agriculture Committee," he told reporters at a press conference following his Dec. 4 announcement. "We will oversee how USDA implements the new farm bill to make sure it is working for our farmers and ranchers. We are also going to be holding a series of hearings on trade policy. It's a top priority. Right now, we're losing markets faster than you can write notes in that notebook."
Roberts said he is still disappointed that President Donald Trump elected to withdraw from the Trans-Pacific Partnership, which he considered to be the ultimate answer to pressuring China on both trade and the national security front.
"In that region, working on trade is also working on national security," said Roberts, who served as chairman of the Senate Select Committee on Intelligence during the Iraq War.
"Right now, we've got tough talk on China, concerns about their Blue Water Navy, about the islands with military bases as well as trade issues such as intellectual property theft. We've got tough talk on North Korea, and on that I'm not nearly as optimistic as the president," he said. "I think Kim Jung Un would be happy to see Korea unified, but he sees himself in charge of everything. If we were united on trade with our other partners in the region like Japan and Vietnam, we'd be able to deal with those issues much more effectively."
Roberts said he would like to see the U.S. seek to re-join the TPP, but he doesn't expect that to happen.
"The president and his team want only one-on-one deals," he said. "And we're not seeing those happen. It will take years at this rate, and we don't have years to waste. I think it's the wrong strategy."
Roberts, who serves on the Senate Committee on Health, Education, Labor and Pensions, said another priority is health care legislation to protect people with pre-existing conditions from losing affordable insurance.
"As the chairman of the Senate Marine Caucus, I share the concern of many regarding the need for a consistent and strong national security policy," Roberts said. "As a senior member of the Senate Finance Committee, I will continue to work on tax reform. And just as important, my staff and I will continue to be the court of last resort for Kansans experiencing problems with the federal government."
Roberts said he has not made plans for what will come after his term ends, but that he is certain about his decision not to run for re-election.
"It's time," he said. "I have been in Congress for 40 years, the longest record of service in the history of the state. It's time to go. Politics have changed. And frankly, it wouldn't be fair to Kansas for me to be trying to represent them at 90 years old."
In typical Roberts fashion, he didn't let the "too old" thing go without making a joke of it.
"I did call Bob Dole to tell him about my decision," he said. "I asked him if he'd run, and he said 'sure.'"
Dole, Roberts' predecessor in the Senate, served from 1969 to 1996. He is 95.
Subscribe to receive top agriculture news
Be informed daily with these free e-newsletters
You May Also Like
---