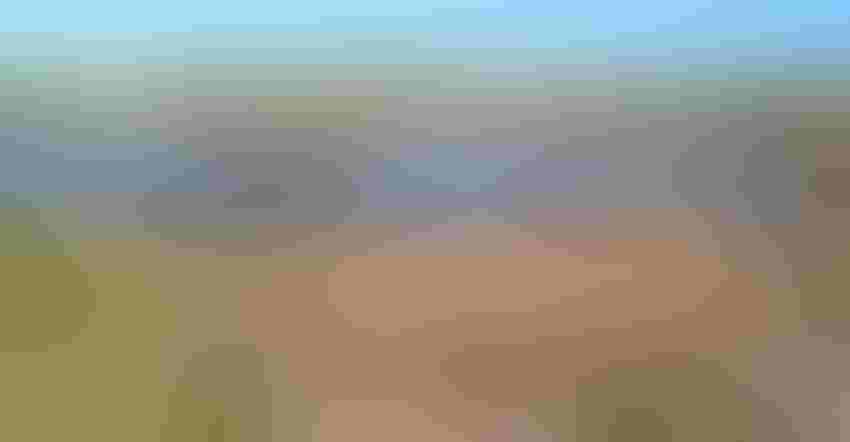 NEGOTIATIONS: The 2018 Farm Bill is now in the hands of a conference committee made up of House and Senate members.
Freshman Rep. Roger Marshall, who represents the Big First of Kansas, the nation's largest agricultural district, told a crowd in Great Bend, Kan., on Aug. 6 that he is "delighted" to be part of the conference committee that will work out the details of the 2018 Farm Bill, and he said Kansas is lucky to have two members on that committee.
Marshall also said he is optimistic that the discussion on House-approved changes to work requirements for recipients of Supplemental Nutrition Assistance Program aid will get a hearing.
"There are 9 million SNAP recipients across the country who are between the ages of 18 and 65 and who have no disability," he said. "I think that a program like that in the House bill, that provides $7 billion for work training, is good policy. I think we have a good chance of helping Senate committee members see that."
When asked about other issues that pose barriers for low-income people to get and keep jobs — such as the lack of available public transportation and insufficient funds to buy and maintain a car — the Congressman said, "the federal government can't address every challenge to working," and that cities or states should find the solutions.
He also said that proposed House farm bill allows states to waive work requirements for up to 15% of those on the SNAP rolls if they are determined to have issues that cannot be addressed that prevent them from working.
Sen. Pat Roberts, R-Kan., chairman of the Senate Ag Committee, joined with ranking member Debbie Stabenow, D-Mich., to shepherd through a Senate farm bill that passed out of committee with only one negative vote and was approved on the floor 86-11.
Roberts repeatedly said that he does not consider the farm bill to be the correct platform to engage in welfare reform, and that bipartisan support to pass a bill and give farmers, ranchers, rural communities and rural banks the certainty they need to plan for coming years is his top goal.
Both the Senate and House bills are budget neutral, but the House bill would also eliminate the Conservation Stewardship Program, add some of the money from that program into EQIP, make some changes in crop insurance subsidies and place work requirements on SNAP.
The Senate bill would retain CSP, leave payment caps and income limits the same, and add no work requirements to SNAP.
Conferees for the farm bill conference have been chosen in both the House and Senate, and meetings are scheduled to begin as soon as Congress returns from its annual August recess.
Sen. Majority Leader Mitch McConnell, R-Ky., has said he would like to see work on the bill completed shortly after Labor Day. The current farm bill legislation expires Sept. 30. The law provides that if Congress fails to act by that date, the law reverts to the original legislation passed in response to the Dust Bowl and the Great Depression.
In the past, an impasse at deadline has resulted in Congress passing an extension of the most recent bill — in this case the 2013 Farm Bill that passed in 2014 after an extension. Roberts has strongly opposed an extension of the current bill because he says farmers and the ag industry need long-term stability to plan with certainty.
He is also adamant in his position that the 2018 Farm Bill needs to have strong bipartisan support, and he has answered questions about conflicts with a simple: "Let me say this: 86-11," to indicate that he believes the Senate bill meets that requirement.
Subscribe to receive top agriculture news
Be informed daily with these free e-newsletters
You May Also Like
---