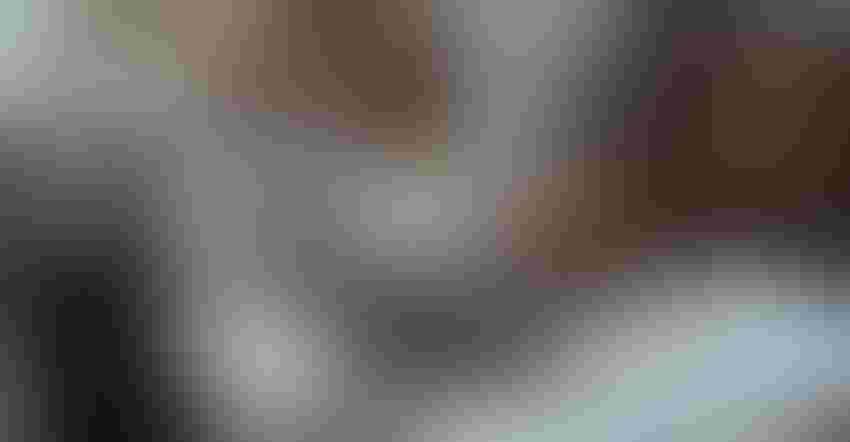 DO THE MATH: Financial advisers suggest reviewing farm financials in June so numbers can be adjusted accordingly. Doing so mid-season offers more time to meet with lenders to discuss loan options.
torwai/Getty Images
Those balance sheets, income statements and 2020 forecasts that you worked on last winter are ripe for updates.
Mark Wehe, a farm business management instructor at South Central College, Faribault, says many farmers who did projections last winter worked with estimated prices, around $3.50-$3.75 for corn and $8.75-9.25 for soybeans.
Current cash prices are below those numbers. During the third week of May, corn was around $2.98 and soybeans were around $8.27.
"We've seen a significant price reduction in the unpriced 2019 crop," Wehe says, noting a 20% reduction in the corn price and a 15% decline in soybeans.
Adding another challenge is the fact that around 30% of the 2019 crop has been marketed thus far, he adds.
"It's imperative that farmers look at their numbers and adjust them to current market conditions," he says.
Since COVID-19 hit, there are more factors to consider, too, such as federal government program payments available under the Coronavirus Aid, Relief, and Economic Security Act. Financial advisers as well as lenders are working to understand the various program updates so they can translate them into marketing plans for farmers.
If some form of recovery doesn't take place by June, Wehe says some farmers might need to refinance or restructure loans or consider selling assets. Those take time to get done.
"We need to address [financial issues] early," he says. "When you do, you'll have more time then to talk with your banker about financial options."
Tap Extension for COVID-19 resources
While many are thankful for the help provided by new federal and state programs enacted due to COVID-19, it can be challenging to navigate them all and know how to apply for financial assistance.
The University of Minnesota Extension's Ag Business Management Team has created an online resource guide to help farmers learn about available options.
On the ag business management website, farmers have access to links of federal programs, such as Economic Injury Disaster Loans, the Paycheck Protection Program and the Coronavirus Food Assistance Program. Links for Farm Bill Commodity Programs and CFAP also are included.
State program links are listed, too — Rural Finance Authority Emergency Disaster Loan, AGRI Rapid Response Mini-Grant for Livestock Processing, AGRI Safe at the Farmer's Market Cost Share, Carcass Disposal Assistance, NRCS EQIP Program for Hog Producers and Unemployment Benefits.
Need more information or prefer to talk with someone? Call Extension's Farm Information Line at 1-800-232-9077. Hours through June 30 are 8:30 a.m. to 4:30 p.m. Regular hours are 8:30 a.m. to 12:30 p.m., Monday through Friday. After hours, callers are asked to leave a voicemail, and someone will return your call the next business day. Or, you may contact the ag business management staff at [email protected].
About the Author(s) Paula Mohr has been editor of The Farmer since 2004. She enjoys covering a wide range of topics that are of interest to Minnesota producers.
Subscribe to receive top agriculture news
Be informed daily with these free e-newsletters
You May Also Like
---