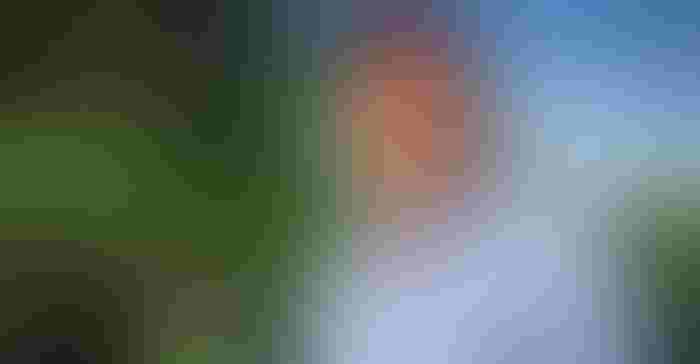 Brian Duncan was born and raised in the house he now resides in with his wife, Kelly. It is a quaint farmstead seated in the southwest corner of Ogle County, Ill., where the hills of green are patterned with century-old barns and farmhouses. He and Kelly were high school sweethearts at Polo High School.
"All of my success begins and ends with Kelly," says Duncan, who's served as Illinois Farm Bureau vice president since 2017.
After 34 years of marriage, four children and two grandchildren, Duncan says marrying Kelly is his greatest achievement. He adds that three of their four children work on the farm full time — a goal he's always dreamed of and now gets to live out.
Duncan Farms is a 4,200-acre diversified operation near Polo, where they raise corn, soybeans, wheat, hogs and cattle. Duncan is an independent pork producer with partner Keith Poole, together marketing 75,000 hogs per year. The Duncans also operate a custom feedlot, feeding around 600 head of cattle a year for a neighbor.
Duncan's experience with both crops and livestock has helped shape his leadership. Growing up, his family was active in Farm Bureau. He was drawn to the organization's ability to benefit farmers across the state.
"I wanted to get things done and saw Farm Bureau as a vehicle to do that by serving members and executing policy," he says. "I'm a big believer in Farm Bureau's grassroots structure."
Duncan's faith is also a guiding force in his leadership, as he is a member of Forreston Grove Church in Forreston, Ill., where he serves as an elder and Sunday School teacher and in youth ministry.
Referring to this story, Duncan says it really ought to be about everyone but him. "I'm a product of a gracious God and loads of people who have impacted this farm, my family and my Farm Bureau career," he says.
His success is IFB's success, and Duncan says it's imperative to travel the state to stay connected with members and promote policies and processes.
"In the current tumultuous political time, Farm Bureau is a steady hand on the wheel, known for providing truth and telling the story of agriculture — that's our strength," Duncan explains. "Our strength outweighs our numbers because of our credibility."
He took some time from the combine cab to talk with Prairie Farmer.
How did you get involved in Farm Bureau? I started by participating in the Discussion Meet, and then served on the state young leader committee. Len Gardner, former IFB director of governmental affairs, was a tremendous influence on me because he handled himself with grace and truth, no matter his audience. From there, I served on the Ogle County Farm Bureau board of directors, then as county vice president and was later elected president. I served as president for 13 years. In 2017 I decided to run for state vice president.
And that was a big year for you? Absolutely — I ran for IFB vice president and was elected, three of my children got married, and we converted the hog farm from sows to a wean-to-finish facility. Pursuing state leadership meant leaning hard on my family, business partner and friends — so their approval meant everything.
What advice do you have for the next generation? Take chances and get outside of your comfort zone. Read things you don't agree with, travel and talk to people. You're going to be uncomfortable and make mistakes, but don't let that paralyze you. Be prayerful, be thoughtful, but don't let the fear of mistakes keep you from trying new things.
How does your faith guide your decisions? We live in a fallen world, but at the end of the day, God is sovereign — nothing takes God by surprise. In all that we do, we have to lean hard on the sovereignty of God. Serve to the best of your ability and trust God with the results.
How do you lead in today's political climate? One of the biggest challenges Farm Bureau has is navigating today's highly charged, partisan world as a nonpartisan farm organization. We must recognize that there are both challenges and opportunities — but we can't let challenges stand in the way of opportunities to execute and defend policy on behalf of our members, regardless of who is in power.
DUNCAN REFLECTS
What is your idea of perfect happiness? The closest I can get on this side of eternity would be with Kelly, playing softball or ice fishing.
What is your greatest fear? Something happening to Kelly, my kids or my grandkids
What is the quality you admire most in a person? Integrity
What is your most treasured possession? Our farm
What motivates you? Leaving things better than I found them
Where is your favorite spot in the world? Our back patio by the firepit with my family
Which talent would you most like to have? Major League Baseball pitcher — I've been playing slow pitch since 1985.
Which words or phrases do you most overuse? Grassroots
What's the best piece of advice you've ever received? Get more involved in Farm Bureau.
What's the best live performance you've seen? "Hamilton" — the history and music were amazing.
What playlist do you listen to the most? Family Roadtrip Radio on Pandora if the Cubs aren't playing
If your mother wrote a book about you, what would it be called? "Be Quiet" — I was always talking.
How have you known when it was time to make a change in your life? When opportunities arise, seek wise council and step forward in faith.
What is your biggest regret? Not making more time to be with my kids while we were growing the farm.
DUNCAN IN BRIEF
Tractor? Anything local — not necessarily brand-specific
Truck? My red GMC Sierra
Livestock? We raise hogs, but cattle are more lovable.
Technology? Cellphone
Team? Cubs
Book? "Band of Brothers" by Stephen Ambrose
About the Author(s)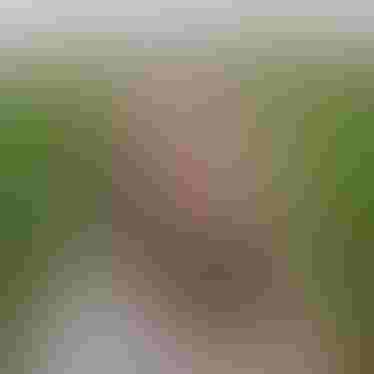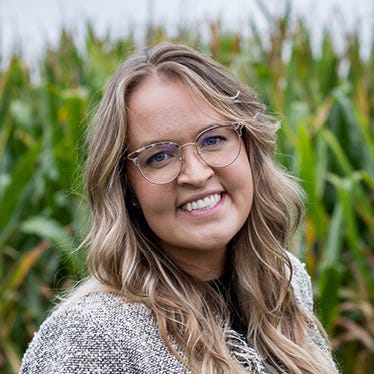 Betty Haynes is the associate editor of Prairie Farmer. She grew up on a Menard County, Ill., farm and graduated from the University of Missouri. Most recently, Betty worked for the Illinois Beef Association, entirely managing and editing its publication.
She and her husband, Dan, raise corn, soybeans and cattle with her family near Petersburg, Ill., and are parents to Clare.
Betty recently won the Emerging Photographer Award from the Ag Communicators Network during the 2022 Ag Media Summit and placed in the Emerging Writer category as well.
Subscribe to receive top agriculture news
Be informed daily with these free e-newsletters
You May Also Like
---