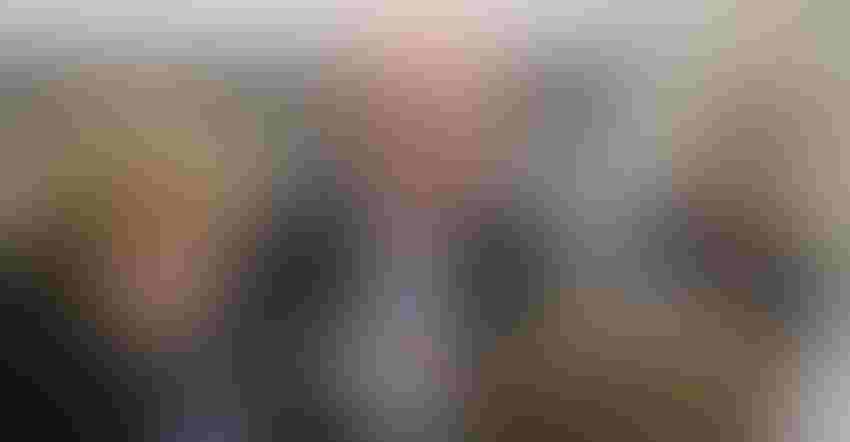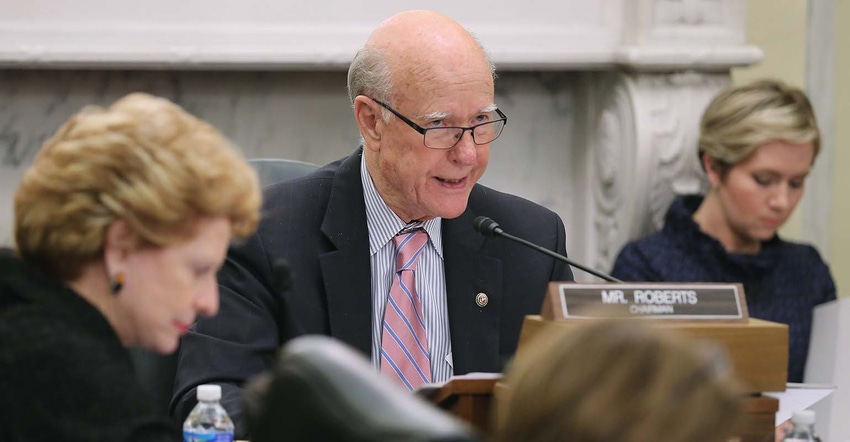 Senate Agriculture, Nutrition and Forestry Committee Chairman Pat Roberts, R-Kansas, delivers remarks during a hearing in Washington, D.C.
Chip Somodevilla/GettyImages
U.S. Sen. Pat Roberts, 82, announced Jan. 4 he will not seek re-election to the U.S. Senate in 2020.
U.S. Sen. Debbie Stabenow, Ranking Member of the U.S. Senate Committee on Agriculture, Nutrition, & Forestry, praised Roberts, chairman of the Senate Agriculture Committee.
"Throughout his career, Pat Roberts has been a true champion for American agriculture and for Kansas farmers, ranchers, and families," Stabenow said. "Day in and day out, he defines what it means to be a consensus builder. As my true friend and partner on the Senate Agriculture Committee, he always puts the needs of our farmers and ranchers first and never wavers in his commitment to getting things done.
"It is an honor to serve with him and I look forward to working with him over the next two years on the important issues facing our farmers and families."
Related: Roberts passes farm bill with unanimous Democratic support in Senate - McClatchy
Roberts made the announcement in Manhattan, Kansas, reflecting upon his ongoing work in agriculture, for the military, for economic development, for life science research, for education, for aviation, for national security and more.
"I will be forever grateful to the people of Kansas for allowing me to represent you – and you can bet I still have a very long 'to do' list," Roberts said. "The fighting for you is a long way from over. I've said it before, 'Marines always take the Hill!' You can count on me to march forward and press the battle on behalf of our great state and nation."
Related: Roberts retirement announcement follows that Lamar Alexander of Tennessee, another GOP senator known for bipartisanship – Washington Post
Roberts served 16 years in the House and 22 years so far in the Senate, including two stints as chairman of both the House and Senate Agriculture Committees. The 2018 Farm Bill was his eighth farm bill.
Related: Roberts said he was "damn proud" of his undefeated record in 24 elections. – The Hill
"Despite the partisan division and conflict in Washington that threatens progress, I continue to believe we can achieve results," Roberts said. "Those who know me know -- I work hard, I persevere, I do not give up and I will do what it takes to get the job done. Experience counts!"
Roberts said he will continue as chairman of the Senate Agriculture Committee and will oversee the implementation of the 2018 Farm Bill.
"I will be forever grateful to the people of Kansas for allowing me to represent you – and you can bet I still have a very long 'to-do' list," Roberts said. "The fighting for you is a long way from over."
Source: Office of Sen. Pat Roberts, Sen. Debbie Stabenow
Subscribe to receive top agriculture news
Be informed daily with these free e-newsletters
You May Also Like
---