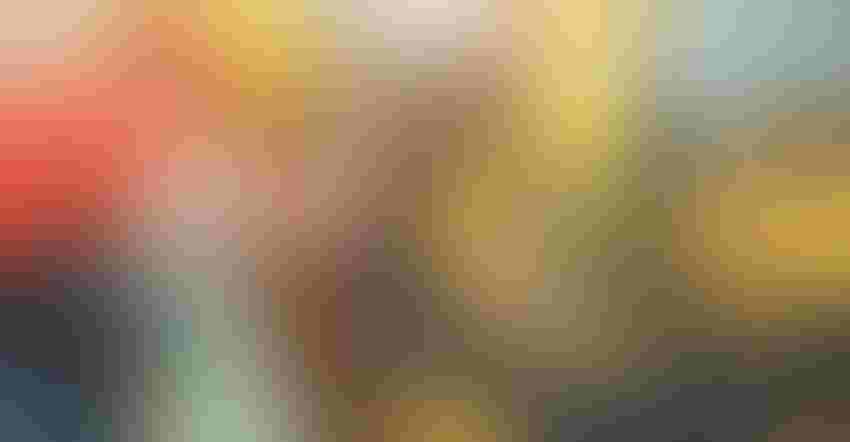 DIESEL SKILLS NEEDED: One of the in-demand jobs in Minnesota is in diesel engines, according to the state Department of Employment and Economic Development.
welcomia/Getty Images
A picture is worth a thousand words.
In this case, a graphic proves just as valuable.
Farmer Glen Groth, of Ridgeway, Minn., chairs the Winona County Workforce Development board. He initially joined the organization a couple years ago after being asked to serve as an agricultural representative — a first for the board.

CAREER AWARENESS: Many jobs in agriculture are off the farm. This ag career graphic created by the Workforce Development Board of Southeast Minnesota shows several, including the potential salary and the education level needed. To see a second graphic, with more detailed information about the positions mentioned in this graphic, visit 

bit.ly/careerspecifics. 

(Courtesy of Workforce Development Board, Southeast Minnesota)

There are 16 workforce development areas across the state. As mandated under federal law, these areas are organized at the direction of local elected officials, and workforce boards provide the leadership. The workforce boards are responsible for providing employment services to local residents and employers. Some of those services include working with at-risk youth to develop job skills; helping people who face barriers to employment develop job skills and find work; helping local employers find workers; and helping displaced workers.

Anyone involved in farming knows labor is an ongoing issue for agriculture and the food industry. Yet, sometimes those in agriculture are not familiar with potential job and career services available within other governmental units, such as the Minnesota Department of Employment and Economic Development. That was true for Groth.

"Prior to my involvement on the board, I was not aware of services this organization provided," Groth says. "I think the local workforce development boards around the state could be a valuable resource for famers and agribusinesses if they were more aware of what [the boards] do."
Getting word out about available jobs
As Groth and others involved with the workforce board talked, they decided more publicity was needed to share what jobs are available in agriculture and food production. They decided to share and promote an informative ag jobs graphic created by a partner organization, Workforce Development Inc in Rochester.
"The purpose of these flyers is to let students know about what career possibilities are available within different sectors of the economy in southeast Minnesota," Groth says. "I think it is helpful to show the expected income potential with different levels of education."
The ag job graphic notes that the ag and food industry is the second-largest employer in Minnesota — offering 367,000 jobs directly and indirectly related to the industry. Jobs and median wage data included in the graphic were collected from the Minnesota Department of Employment and Economic Development. The jobs featured are those currently in demand in the state. For more detailed information about the jobs in the graphic, see bit.ly/careerspecifics.
The graphic highlights several potential careers and salaries, depending on education. For example, a high school graduate working as a meatpacker could earn $15.69 per hour. A diesel engine specialist with a one- to two-year degree could earn around $24.85 per hour. An ag and food science technician with a four-year college degree could earn about $20.04 per hour.
For more information about workforce development and ag careers, visit:
• careeronestop.org: Job-related videos 
• careerforcemn.com: Minnesota's local workforce development boards across the state
• Winona County CareerForce: Job-related programs and services
Subscribe to receive top agriculture news
Be informed daily with these free e-newsletters
You May Also Like
---