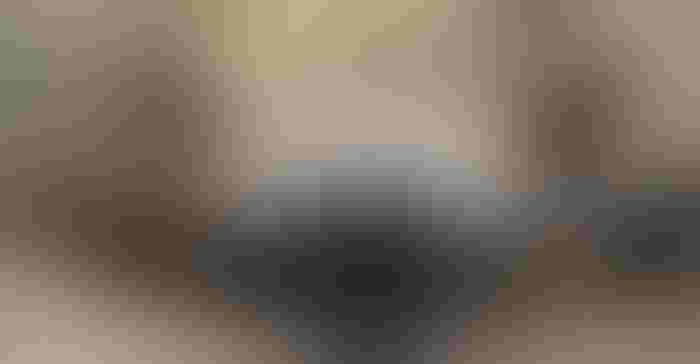 The Mahindra Automotive North America production plant in Auburn Hills, Mich., has been cranking out a wide variety of Roxors since 2018. But new to the scene this summer is a version of the off-road vehicle with an automatic transmission.
Recently, MANA hosted media for a walk-through of its factory to showcase materials and procedures used in its assembly process, as well as a hands-on opportunity to ride and drive the Roxor in a real-life application on a nearby hop farm.
It looks like a slightly modified U.S. Army World War II Willys Jeep that Mahindra was licensed to build in 1947, but it offers much more. It also resembles the Mahindra of India vehicle named Thar, but unlike Thar, the Roxor is not street legal.
Mahindra sells the Roxor as a side-by-side utility-task vehicle (UTV), the same classification as the Polaris RZR and the Honda Talon.
However, the Mahindra is unique in that it comes with a five-speed manual or six-speed automatic transmission through a two-speed transfer case instead of a rubber-belted (CVT) transmission — no more belts. Choose between two-wheel drive and four-wheel drive high and low gears.
The Roxor has a 2.5-liter, four-cylinder turbo diesel engine — rather than a two-cylinder vertical twin gas engine —that can literally pull its own weight.
"But the horsepower is not the story; the torque is the story," says Eric Anderson, Roxor media relations specialist. The vehicle weighs in at just over 3,000 pounds and has a towing capacity of just shy of 3,500 pounds. "That's a towing capacity that no other UTV can match," Anderson says. "From pulling a hay trailer to pulling stumps out of the ground, the Roxor can handle it."
It's built as a tool, he says, but it can be a lot of fun for recreational activities, as well.
It features a 12-gallon diesel tank to guarantee more than 250 miles on a two-track. There's also a toolbox under each seat and cup holders.
The automotive-style wheels and 30-inch tires are standard. "It's ready for rock crawling," Anderson says. "It offers more smiles per mile and more smiles per dollar invested."
During the media event, Anderson slammed the tailgate shut. "Now, that sounds solid, doesn't it?" he asks, while referring to its all-steel body and its boxed steel ladder construction frame versus an aluminum tubular frame. The night before, baseballs were thrown at the body to demonstrate its strength and durability.
About 50% of the Roxor's parts, including the engine and transmission, are built in India and shipped to Michigan, where about 20 units are assembled each day.
At Top Hops, a Genesee County farm that grows 17 acres of hops for microbreweries, owners Sean and Mark Trowbridge are using a Roxor to help with harvest, pulling stubborn hop vines that remained after a mechanical harvester moved through.
"My money is hanging on the trellis, and we need to pull those in," Sean explains, while standing on a wagon that was being pulled by a Roxor between two rows. "We've hooked some pretty heavy equipment to it, and it's handled it just fine. I like the a la carte options," he adds, referencing the many custom options and aftermarket accessories.
The Detroit Tigers baseball team uses a decked-out Roxor, with the Detroit 'D' on the hood and tiger stripes on the body, to drive a T-shirt-shooting cannon around Comerica Park during home games.
Mahindra has six basic colors, but the plant has more than 450 different custom colors and wraps for a wide range of looks and an additional 100-plus accessories to outfit a custom Roxor.
"If the customer wants pink with polka dots on it, we can build it in a matter of a few weeks," Anderson says.
Accessories can be installed by a dealer or be done at the factory, he adds.
An optional forward-facing rear seat also is offered.
Each Roxor, Anderson says, is a blank canvas, with capability for complete custom options to fit every owner's individual needs to ensure productivity and enjoyment. A base Roxor with automatic transmission starts at $18,999, while the manual Roxor starts at $15,999.
Potential for expansion
Mahindra is exploring the option of building a new plant in Flint, Mich., on the former Buick City site.
The plant would include production of mail delivery trucks should Mahindra be awarded the U.S. Postal Service's Next Generation Delivery Vehicle contract.
Mahindra is one of five companies short-listed for the contract award, which is expected to be announced later this year. The plant also would house production for several future products not yet disclosed. If realized, the plant would create up to 2,000 jobs over the first five years with additional jobs to follow.
Subscribe to receive top agriculture news
Be informed daily with these free e-newsletters
You May Also Like
---