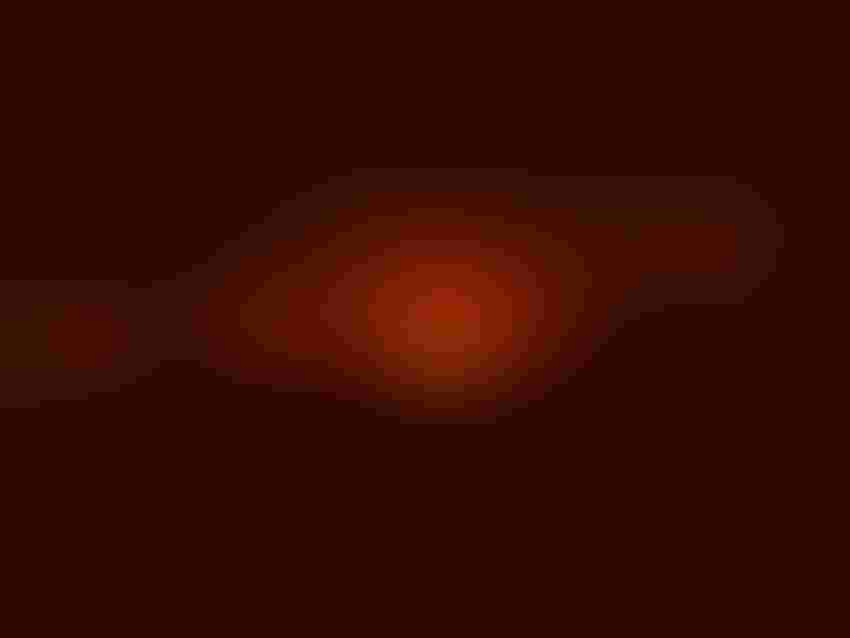 The Carr Fire bears down on central Redding, Calif., on the evening of July 26. President Donald Trump has threatened to cut off federal wildfire relief funding for California because of what he considers poor state forest management.
President Donald Trump received what could be considered friendly fire on Wednesday after tweeting a threat to withhold federal wildfire relief funding for California because of what he considers poor forest management.
U.S. Rep. Tom McClintock, R-Calif., says he agrees with Trump that neglect of forests has worsened the severity of wildfires, but the conservative congressman lays much of the blame at the feet of federal agencies and environmental laws such as the Endangered Species Act and National Environmental Policy Act.
Those laws, which have added time and expense to "scientific forest management," are only mimicked by state actions such as the California Environmental Quality Act, he argues.
"The House has passed reforms to streamline these federal laws but was consistently thwarted by the Senate," McClintock said in a statement. "Until the federal government acts to reform its own laws, it has no excuse for withholding funds from California for following the same policies."
His remarks came after Trump tweeted early Wednesday morning that state officials had better "get their act together" or lose funding from the Federal Emergency Management Agency. The state is relying on FEMA not only for wildfire relief but for reimbursement for a majority of the Oroville Dam's reconstruction costs.
Related:Newsom orders aim to bolster wildfire preparedness
"Billions of dollars are sent to the State of California for Forest fires that, with proper Forest Management, would never happen," the president wrote. "Unless they get their act together, which is unlikely, I have ordered FEMA to send no more money. It is a disgraceful situation in lives & money!"
Threat prompts rebukes
Trump has made similar threats before, including in November as crews were battling the deadly Camp Fire in Paradise, Calif., and two other major wildfires in the state. The threat in November prompted Brian Rice, president of the California Professional Firefighters union, to call the president's remarks "ill-informed, ill-timed and demeaning to those who are suffering as well as the men and women on the front lines."
Replying to Trump on Twitter Wednesday, one commenter, Ryan Hill, posted a picture of homes and cars engulfed in flames. "This is what people were going through (when) you threatened to pull funding last time," Hill wrote. "How can a person be so lacking in empathy!" Top California Democrats, including U.S. Sen. Kamala Harris and newly seated Gov. Gavin Newsom, also criticized the president's latest threat.
Newsom on Tuesday announced that he has joined with Govs. Kate Brown of Oregon and Jay Inslee of Washington to ask Trump to double the federal government's financial investment in its forest lands.
Related:Perdue, Zinke tour region, assess fire damage
"Disasters and recovery are no time for politics," Newsom tweeted on Wednesday. "I'm already taking action to modernize and manage our forests and emergency resources. The people of (California) -- folks in Paradise -- should not be victims of partisan bickering."
Fire used as managemnt tool
McClintock contends that federal agencies have often used catastrophic fire as a "managemnt tool" and have been sluggish in responding to emergencies. He credits the California Department of Forestry and Fire Protection for being the "one governmental agency" that has been aggressive, confident and quick in responding to wildfires with all available resources.
"Cutting off their funding would damage the one governmental agency that actually works," McClintock says. "I strongly urge the president to reconsider this action."
Press officials for the U.S. Forest Service and U.S. Department of the Interior declined to comment to Western Farm Press about McClintock's remarks. Interior spokeswoman Faith Vander Voort said in an email the department can't comment on inquiries unrelated to the loss of funding because of the partial federal government shutdown.
Rep. Doug LaMalfa, a California Republican whose district includes Camp Fire-ravaged Butte County, doesn't think Trump will follow through on his ultimatum.
"I see no sign of President Trump cutting FEMA funding to California," LaMalfa posted on Facebook Wednesday night. He adds he has been communicating with administration officials through the House of Representatives' leadership.
"I think this was more venting about California defying border (laws) or forest management," LaMalfa wrote. "FEMA is actually expanding aid and tells us no action has directed them to stop, not a peep. I believe it."
About the Author(s)
Subscribe to receive top agriculture news
Be informed daily with these free e-newsletters
You May Also Like
---