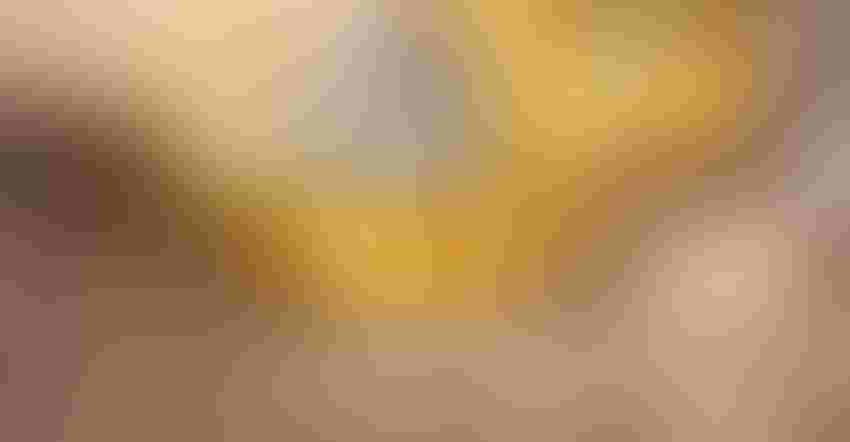 SOYBEANS MOST HURT: The sheer volume of soybeans that have traditionally been sold to China means those growers are facing the greatest losses due to the ongoing trade war. In Kansas, sorghum producers were hit first and have suffered the longest.
inewsistock/Getty Images
David Schemm, executive director of the Kansas Farm Service Agency, says he is confident that help will be coming soon for Kansas farmers as details get worked out for putting the $12 billion in aid announced July 24 into the hands of producers who have seen a precipitous drop in income as a result of ongoing trade disputes.
Schemm says FSA is already busy working with applications for help from farmers hit hard by ongoing drought in Kansas.
"We've got a lot of acres of corn that have already been chopped," he says. "We have emergency grazing and haying in place all over central and eastern Kansas. People are hurting out there."
Schemm says the agency has seen an increase in activity for farm loans, and he is aware that many farmers are reaching a dangerous point financially.
"We are going to be getting to these producers as fast as we possibly can, getting this aid in place quickly," he says.
At the same time, Schemm says he is "very conscious of how hard this is going to be."
He says soybean producers will obviously be a high priority because they are a commodity that is highly impacted by the trade dispute with China.
"China buys a lot more soybeans than they do corn," he says, "So the losses to soybean farmers will be greater than the losses to corn farmers. But it's going to take some work to figure how things are apportioned."
China has also traditionally bought the majority of sorghum exported from Kansas, and sorghum growers were the first to see prices plummet when the president initiated the trade war by imposing tariffs on steel and aluminum.
Another complicating factor will be sorting out how much farmers have lost as a result of the trade war and how much they have lost to other market forces. Prices have been low for the last four years and have fallen even more as the trade war heated up.
Schemm also acknowledged that implementing the aid package will be complicated by the fact that markets are changing, and trade negotiations are still in progress. President Donald Trump announced on July 25 that the European Union has promised to increase soybean purchases, which could help offset the loss of the market in China.
"As we implement the aid package, we could see an agreement with China or a new NAFTA agreement and things could turn around even before harvest is complete," he says. "We also know that this may bring in a lot of producers, like pork producers, who aren't accustomed to dealing with FSA. The goal is to get a streamlined, simplified process to this help into farmers hands quickly."
Subscribe to receive top agriculture news
Be informed daily with these free e-newsletters
You May Also Like
---