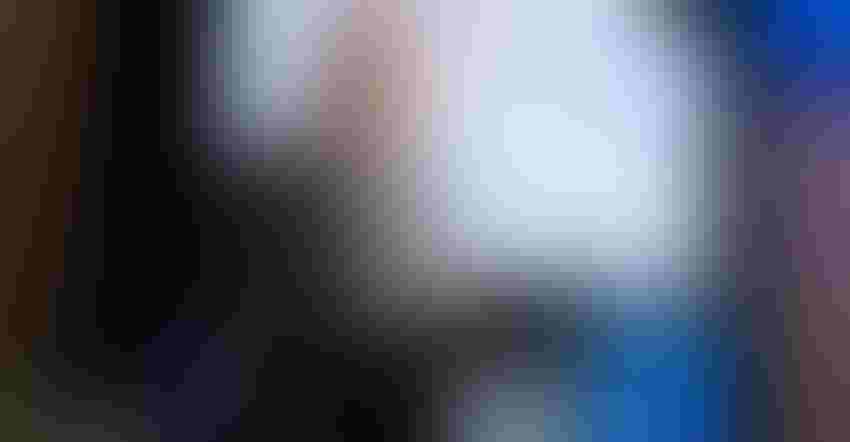 REPRESENT AG: Bruce Kettler, director of ISDA, vows to keep reminding authorities that agriculture must be able to continue operating to ensure a plentiful, safe food supply in the future.
ISDA
What do Indiana's top agriculture leaders want you, your neighbors, and state, federal and local officials to know as the COVID-19 crisis unfolds? To find out, Indiana Prairie Farmer posed questions to Lt. Gov. Suzanne Crouch, Indiana's secretary of agriculture, and Bruce Kettler, director of the Indiana State Department of Agriculture:
What should rural Hoosiers keep top of mind in the current situation?
Crouch: Overall, looking at the big picture, as leaders we want Hoosiers to know that we have a plan. We're taking action. It's a time to prepare, but not a time to panic. We all need to be flexible. We're doing what it takes to keep Hoosiers safe and focus on economic impacts.
What can people in rural areas do to help?
Crouch: We can't repeat the basics enough. Wash your hands, cough into your arm if you must cough, and practice social distancing. When you're with someone else, stay 4 to 6 feet apart. These are simple steps, but they really help.
What is the state doing specifically to address agricultural issues?
Kettler: We're trying to anticipate changes in regulations or practices that might be needed so that agriculture can operate effectively. For example, someone recently noted that co-ops and other ag retailers may hire seasonal help to get through the spring season. If they're driving trucks, do these part-time people need CDL licenses? Right now, they do. Could that be eased? We don't know, but we're trying to identify issues like that which could be evaluated. That's just one example. We want input from stakeholders, including farmers. Find out contact information on our website. Call or email me if you have an idea we should consider.
Crouch: The governor has already made changes in how many hours truckers can drive to help get produce and products where they need to be faster. Some things can be done through executive orders or directives.
Kettler: Let me make one more point. ISDA and the Board of Animal Health and the Office of the Indiana State Chemist are separate entities in Indiana. But I believe it is extremely important right now for everyone to be on the same page. The three leaders of these agencies, including myself, are going to talk to one another a couple times per week, or as much as necessary.
What is one of the most important things you can do for farmers right now?
Kettler: We're doing our best to represent agriculture to other decision-makers who may not fully understand how agriculture works. You can't just delay planting for a month — you must plant when the time and conditions are right. You also must be able to obtain feed for your animals. I don't know of any livestock operation, no matter what the size, that could go very many days without being able to obtain feed and necessary supplies. We want everyone to understand that compared to many other countries, we have a good supply of quality food. That's one thing we don't have to worry about. Our job is to let farmers do their work so we will continue to have an ample, safe supply of food.
It sounds like ISDA is aware of potential mental health issues in rural Indiana. Is that true?
Kettler: Absolutely! We know what 2019 was like for farmers. Let's not forget about trade issues which have impacted them, plus several years of low prices. Now we have a new crisis. This is not a time for agriculture to get nailed again. That's why we're doing our best to inform others that we must let agriculture operate as close to normal as we can. It's the right thing to do to lessen farmer stress, and to demonstrate to people that we will still have a good supply of food when this is over.
About the Author(s)
Subscribe to receive top agriculture news
Be informed daily with these free e-newsletters
You May Also Like
---