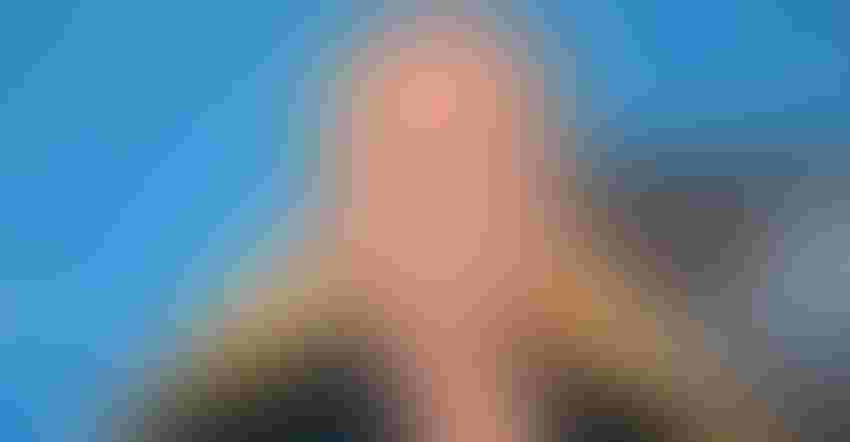 FOCUS ON FARM BILL: Randy Kron, president of Indiana Farm Bureau, says IFB has geared up to provide as much input as possible for the farm bill debate.
Talk is heating up about the next farm bill. The current bill expires on Sept. 30, 2018, at the end of the federal government's fiscal year. Yet there is no real bull's-eye for when a new farm bill could be debated and passed by Congress. Some say it may happen sooner rather than later. Yet history shows Congress winds up drawing these debates out, no matter what good intentions it may have had in the beginning.
Bob White, director of national government relations for Indiana Farm Bureau, says IFB has been working on farm bill issues with the hopes of being able to provide meaningful input for months. "IFB President Randy Kron set up a task force last November to begin working on zeroing in on key issues that should frame the farm bill debate," White says. "The IFB task force included mostly farmers, plus some other key people in agriculture."
The committee has already developed and released its recommendations, White says. "One reason IFB put the task force together early was because American Farm Bureau began addressing it early as well," he notes.
"The biggest thing Indiana farmers said they wanted through the task force was a safety net, which is primarily crop insurance," White says. He believes maintaining federally backed crop insurance in its present form will be one of the major things farmers all over the country hope to achieve once the farm bill debate begins in earnest in Congress.
Key issues
White and Kron recently sat down with Indiana Prairie Farmer to review findings of the task force and their take on farm bill priorities so far.
"Bob is right — crop insurance and a safety net are definitely the No. 1 issue for farmers," Kron says. "The two issues really go together. Farmers are OK with the safety net being crop insurance, and they want to make sure that it continues."
Crop insurance could not be offered at anywhere near current premiums without federal backing, experts say. If Congress pulls funding for crop insurance, it could threaten one of the pillars supporting farmers today.
"Commodity programs ranked second on the list of priorities when the IFB task force reported," Kron says. "What our task force recommended was that the current commodity programs be continued, but that they be tweaked to correct some issues which became apparent after the programs went into effect. There are some pretty big discrepancies in payment levels in the current program depending on which side of the county line you live on, in some cases. We would like to see that addressed and adjusted so it's more equitable for everyone."
Conservation and conservation funding are the third priority the IFB task force listed for farm bill priorities, Kron says. President Donald Trump's budget bill calls for deep cuts in conservation funding. However, most indications are that Congress will likely not follow guidelines of the president's budget, White observes.
The fourth priority is for continued funding for agricultural research, Kron explains.
He and White are both looking forward to being engaged in the farm bill debate. Kron was one of the few guests invited to participate in a brief farm bill listening session when Secretary of Agriculture Sonny Perdue visited the Indiana State Fair in August.
Subscribe to receive top agriculture news
Be informed daily with these free e-newsletters
You May Also Like
---