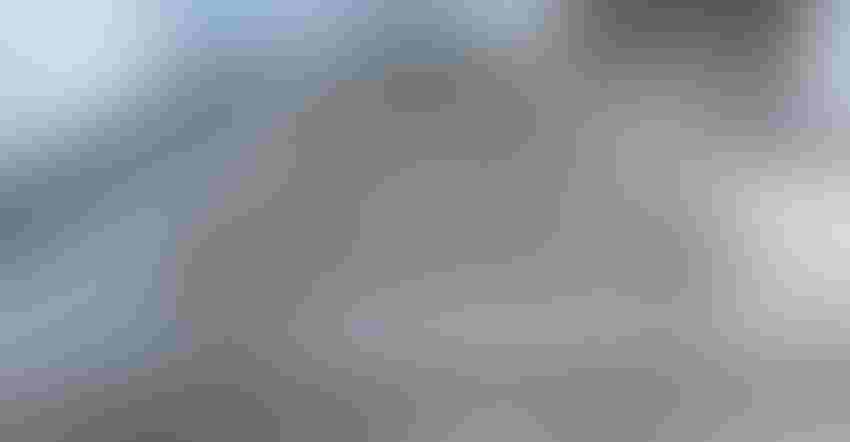 SAFETY FIRST: Minnesota lawmakers have proposed legislation to create a Farm Safety Working Group.
PrairiePics/iStock/Thinkstock
After hearing presentations from those involved in farm safety education and monitoring, state House agriculture committees are sponsoring legislation to formally establish a Farm Safety Working Group.
The 16-member group would consist of government, agriculture and citizen members who would advise the department and Legislature on farm safety issues and coordinate improvement efforts. Members would include representatives from the Minnesota Farm Bureau, Farmers Union and the University of Minnesota system.
The proposed bill evolved from hearing testimony and from a recent Minnesota Department of Agriculture report that offered several recommendations for improving on-farm safety. MDA was charged by the Legislature in 2016 with analyzing and reporting on Minnesota's farm safety challenges, including common causes of farm-related accidents, and for offering recommendations to improve farm safety and associated programs. A team of 21, calling itself the Minnesota Safety Council Farm Safety Working Group, plus five other professionals, provided input for the report.
The informal farm safety working group met in June 2015 to discuss farm safety issues, connect groups and organizations that work on farm safety, and organize a collective effort to improve agricultural safety. The proposed bill acknowledges that latter effort.
Although only about 2% of Minnesota's workforce is engaged in agriculture, it accounted for more than 30% of workplace fatalities in 2014, according to the U.S. Bureau of Labor Statistics.
The MDA safety report recommended several items, a few of which lawmakers are working to provide. One recommendation getting traction is the continuation of the Rollover Protective Structure rebate program.
Other report recommendations on which I hope see ongoing work include:
• Support for the Upper Midwest Agricultural Safety and Health Center. UMASH is a multidisciplinary collaboration of five leading research and health care institutions in the Upper Midwest, including the U-M School of Public Health, where the research center for rural health and safety resides. Its goal is to improve the safety and health of agricultural workers and families through research, education and prevention.
• Improved data collection about farm illnesses, injuries and fatalities. The Minnesota Department of Health investigated farm deaths until federal-funding ended in 2006. Resuming this program would take advantage of MDH's experience and expertise in identifying and investigating farm-related deaths, and could inform preventive efforts to promote farm safety. In 2014, MDH developed and pilot-tested a method to track injuries that might be related to agriculture using Minnesota hospital discharge data. This approach merits further evaluation as it seeks to fill the absence of such data from state or national surveys.
• Creation of a farm safety certification program. Similar to the Minnesota Agricultural Water Quality Certification Program or the Certified Safe Farm programs in Iowa and North Carolina, this program would recognize farmers who work through a workplace safety consultation audit. Certification would be voluntary and nonregulatory.
• Improved programs for a changing farm labor population. Develop and implement a community health worker program similar to the one tested in the UMASH project, "Seguridad en las Lecherías": Immigrant Dairy Worker Health and Safety. (The Spanish phrase means "Safety in Dairies.) Encourage community organizations such as the Latino Economic Development Center, Hmong American Farmers Association, and the United Food & Commercial Workers to identify workers' needs and develop culturally appropriate materials, training and other support.
• Promotion of existing training programs and expanded educational opportunities for 4-H, FFA and beginning farmer education programs. Promote current safety training programs and increase support for including farm safety in youth education, focusing on the personal and economic impacts of farm accidents.
Subscribe to receive top agriculture news
Be informed daily with these free e-newsletters
You May Also Like
---