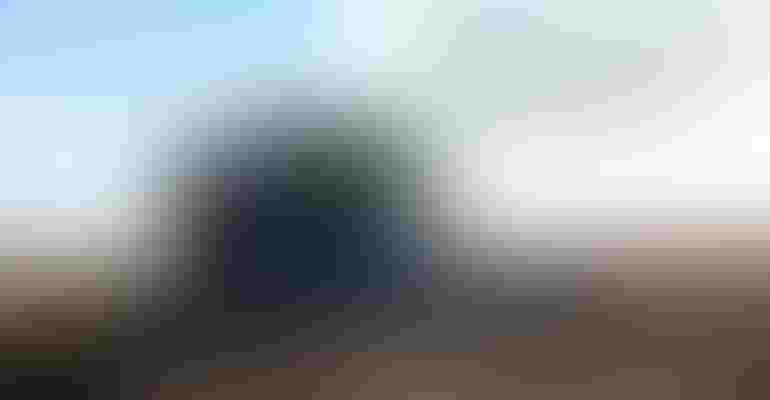 Parents have been warning their kids for a long time to avoid dark alleys and streets in questionable neighborhoods across many of America's largest cities, entire sections of towns where crime rates were high and where crooks, seedy characters, and questionable businessmen peddled their trades and wares in the alley, on street corners, at strip clubs and backdoor bars.
But in recent years a new trend has been developing as criminals have flooded out of well-worked  and highly dense population areas, first streaming into suburbia and eventually into rural communities and the back roads of America, places that were once bastions of family values and a land of trusting souls.
But no longer can rural residents depend on being buffered from the crimes of the city as human wolves seem to be gathering at the doors and gates of farms and ranches across the countryside.
Some of these crooks are smooth and stealthy, often representing themselves as grain or livestock buyers or brokers, most often friendly and capable of dealing with even the sharpest farm or ranch operator or owner, talking to them like a neighbor or a fellow who shares the same rural standards.
Law enforcement officials are warning crime in rural America is growing, and it's not just crops and livestock they are stealing. In recent years some of the rural crime cases involve the theft of wine grapes, catfish, horses, exotic animals, sacks of shelled pecans, tractors, combines and pickers and other farm equipment, trucks and trailers, and even land wranglers that attempt to illegally acquire other types of property. Thieves are also targeting banks, real estate brokers, and others involved in rural business and development.
Bad Check Scheme
Last year a Texas jury awarded $23.1 million to Midwestern Cattle, LLC, in a case involving the largest cattle fraud crime in Texas history. Three defendants were charged and convicted of defrauding the cattle company with a check scheme where the defendants would write a check to cover illegal or non-existent cattle sales while turning a profit using money and cattle that technically did not belong to them, but to unknowing ranchers that fell victim to the hustle.
According to a Michigan State study a few years back, thousands of cattle are rustled every year, even in modern times. From out-and-out fence-cutting and illegal loading of livestock in trucks or trailers to more complex, sophisticated cases involving scams, fraud and electronic theft are on the rise in rural America.
Crimes of Opportunity
The Texas and Southwestern Cattle Raisers Association (TSCRA), who investigates agricultural thefts throughout Texas and Oklahoma, reports a typical suspect of rural crime these days may not be what you would expect, a cool and crafty, fast talking city crook. In fact, TSCRA says more often than not, the average suspect in rural crime has often been raised on a farm or ranch, knows how to talk to farmers and ranchers, and can handle livestock and stolen crops and equipment with skill, knowing where to dispose of them to complete their dirty deeds.
TSCRA's Jeremy Fuchs says often cattle rustling and even the shooting of livestock from roadways happen without careful planning by people who happen upon an opportunity.
"A great deal of farm and ranch theft are crimes of opportunity," Fuchs said. "An unlocked gate or theft from a remote part of rural property where no one is around to monitor human activity."
In the theft of larger numbers of cattle and in cases involving farm equipment, an organized group may case a property for days or even weeks to determine the best time and place of opportunity to steal equipment or animals. The more refined groups are willing to move their stolen goods greater distances to sell them either illegally or at illegal auction houses dubbed by forged documents and often times identification.
Fraud Schemes
But an equal or greater rural crime threat in recent years has been in the form of a well-planned fraud scheme involving more than one victim.
An ongoing case in the upper Coastal Bend involves a grain scam involving 80 victims or more, a good percentage of them located in Jackson County south of Houston. Crimes related to these cases date back as far as 2015, one that involves the theft of corn, wheat, sorghum and money from Texas farmers. Six men have been charged in the case for fraud involving a considerable amount of money. One victim, Terry Poldrack of Poldrack Grain and Cattle in Coupland, Texas, lost 40,000 bushels of grain in a deal valued at $240,000.
Poldrack said he sold cattle and grain to a grain broker in Beeville, one he had worked with in the past without incident.
"They (the end buyer who was not involved in the theft) never sent me a check," Poldrack told the Victoria Advocate. "Individuals like myself have trouble getting into the big plants to sell corn."
Instead, many smaller growers sell to brokers who can move large volumes of grain to large buyers. The broker identifies the buyers, who then contract with large facilities like Tyson to move the stolen grain. Poldrack said his broker sold his goods to a 'middle buyer group,' usually a large or small group of investors (in this case, the real thieves), who in turn sell the stolen goods to and get paid by end buyers, in this case Tyson Foods in Gonzales. The buyer was paid, the producer was not.
Earlier this month Jackson County District Attorney Pam Guenther called about 20 victims of the area to the courthouse to provide an update on the ongoing investigation related to that same fraud scheme. She told victims who attended the meeting that prosecutors have been working through over 120 boxes of evidence and documents in the case and have successfully secured the indictments. The first trial date has been set for this September when the first of six defendants heads into the courtroom.
While Guenther failed to divulge the total accumulated amount of losses from all the victims, it was reported to be a "great amount" of money.
In the case, the defendants are accused of prosecuting a scheme to defraud multiple producers in transactions that were usually sealed with nothing more than a verbal agreement and a handshake, "the way most farmers and ranchers have done for years."
Guenther warned farmers that while she intends to prosecute the individuals involved in the case to the maximum extent of the law, she said there was little chance of recovering stolen goods or money. She said she has opted to prosecute each of the six defendants separately in hopes of attaining property seizure of value that could help to provide some restitution for the victims. She indicated the best she could hope for was lengthy prison sentences ranging between 15 year to life imprisonment.
In another rural theft investigation, this one that was wrapped up in January, TSCRA reports a Seymour man was arrested and charged with making false statement to obtain credit and hindering secured creditors. The arrest was the result of an investigation by TSCRA Special Rangers Scott Williamson and John Bradshaw.
The charges stem from a case more than 100 miles away in Seymour, Texas, where Parker allegedly lied to creditors at the Seymour InterBank in order to obtain a loan, resulting in the charge of False Statement to Obtain Credit. As collateral for the loan, Parker had put up a pickup truck, stock trailer and cattle. After he defaulted on the loan bank officials were unable to take possession of those items, resulting in the second charge of Hindering a Secured Creditor. Both charges are third-degree felonies, and each carry a possible prison sentence of up to 10 years.
"Agricultural crimes do not always involve missing cattle or tractors," said Special Ranger Williamson. "Often times financial crimes involving agricultural assets can be just as harmful to ranchers."
According to Williamson, when criminals defraud financial institutions, as alleged in this case, it can make credit harder to obtain and more expensive for others who rely on those same financial tools.
TSWCRA and state law enforcement officials are warning agricultural producers to be on guard against growing rural crimes and warns that all business transactions should be fully evaluated and a written contract signed to help reduce illegal activities.
Subscribe to receive top agriculture news
Be informed daily with these free e-newsletters
You May Also Like
---