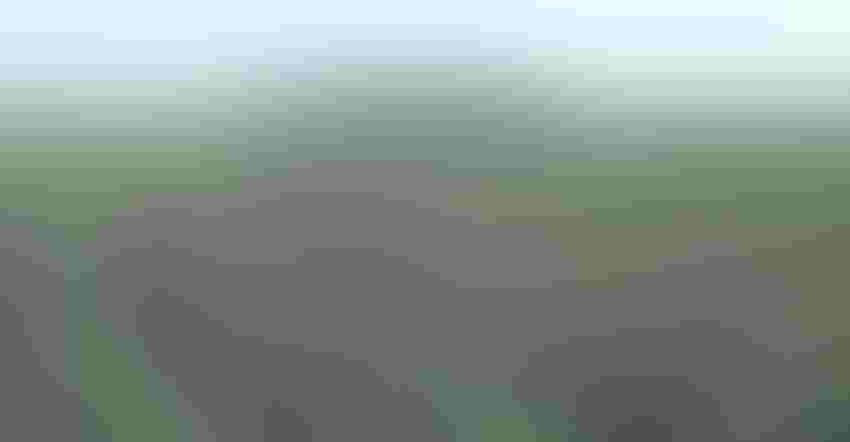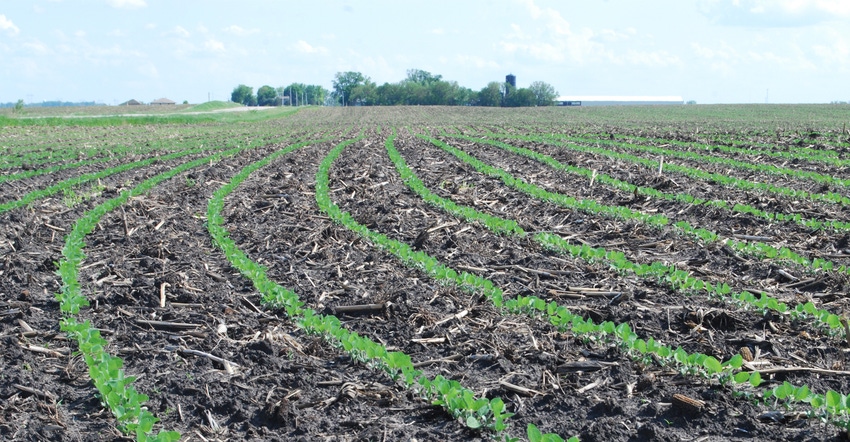 SEED TREATMENTS: Understand your field conditions and choose products that meet your insect and disease control needs.
Farm Progress
After the cold and wet start in April, models from the Climate Prediction Center are showing high probabilities of warm, wet weather in Iowa for the rest of this spring. To help start the crop season off strong amid weather uncertainties, there are several tasks growers should keep top of mind.
Agronomists say the first step is to fertilize for desired yields. With low commodity prices, many growers are considering cutting inputs. To help make informed decisions, use a simple soil test to determine fertility needs. For nitrogen, phosphorus and potassium recommendations specific to your location and farming operation, consult your local agronomist.
When to start planting is an important decision. Take advantage of early planting windows, but only if conditions are favorable. There are many benefits to planting early, but it's important to consider environmental and soil conditions before dropping the first seed. Planting in less-than-ideal soil conditions can haunt you for the entire growing season. Planting in soil that's too wet can cause uneven crop emergence or poor root development due to sidewall compaction, stress or seedling disease.
Make timely herbicide applications
"If you choose a no-till approach, a successful burndown herbicide application using a product like Sharpen or Verdict will help start the season off right," says Mark Storr, an Iowa-based technical service agronomist for BASF. "Growers should actively monitor weed species and size, along with general growing conditions, in order to achieve effective product performance."
Given the effectiveness of residual herbicides, it makes sense to apply them before planting, so weeds and crops develop on the same timeline. "That said, there is no reason not to consider making applications a couple of weeks before planting if it will allow for more timely planting," Storr says.
A rule of thumb to use is that once activated by moisture, full rates of soil-applied residual herbicides like Outlook and Verdict provide about eight weeks of residual, he says. Weather and soil conditions can vary, and the rate applied also influences length of residual control. However, you can use this as a gauge to determine approximately when you may have to make your first post-herbicide application.
For post-herbicide treatments, it's important to accurately identify weed species to choose the right product to control them. "Growers need to apply a postemergence herbicide correctly by determining proper crop stage, along with the right rate, nozzle, carrier volume and adjuvant," Storr says. "Also, consider adding additional residual control, like Outlook or Zidua herbicides, to the post-treatment to help keep fields weed-free all season long."
Choosing seed treatment
With spring's perennial uncertainties and farmers eager to plant as early as possible, seed treatments are a critical consideration to protect seed investments.
"Each year brings the potential for heavy disease and insect pressure," says Ron Sabatka, Pioneer technical services manager for seed applied technologies. Soil temperatures and conditions at planting primarily depend on the weather. With more farmers planting earlier for both corn and soybeans, conditions are likely to be colder and wetter. These factors contribute to the potential for disease.
Using a premium seed treatment provides an extra measure of protection, ultimately improving crop health and protecting yield, he says. Understanding what's new, what's improved and how seed treatments specifically benefit a farming operation is essential when deciding whether to use a seed treatment and which option is best to use.
Every year weather different
Weather is unpredictable. While no two growing seasons are the same, ensuring that crops get the best start possible is critical. When choosing a seed treatment, selecting a premium broad-spectrum option is a safe bet, Sabatka says. This choice not only provides advanced protection against a variety of pathogens, but also protects crops in uncertain soil conditions. 
Just as no two growing seasons are the same, not all fields are the same. "Farmers need to select a seed treatment that's compatible with their seed genetics and optimal for their field environment," he advises. "Premium nematicide, insecticide and fungicide seed treatments are the results of long and rigorous evaluation processes, thus delivering increased yield performance. Farmers should look for proven options that are tested in many different locations and environments across several years."
Not all seed treatments equal
Products that offer multiple modes of action to manage a range of pest species and environments perform most reliably, even under pest and environmental extremes. Products with high-quality, fast-acting active ingredients immediately protect vulnerable seedlings in an unpredictable and potentially hostile environment.  
Additionally, there are multiple product advancements that provide additional or improved protection, such as corn insecticide recipes offering multiple modes of action aimed at mitigating cutworm and fall armyworm. A new corn nematicide seed treatment option provides an additional level of yield protection, too. Tapping the expertise of local seed sales representatives or field agronomists is a great resource for farmers thinking through the potential pathogens their crops may face and the value seed treatments offer.
For information on the BASF product portfolio, visit agproducts.basf.com. For information on Pioneer seed applied technologies, visit pioneer.com.
About the Author(s)
Subscribe to receive top agriculture news
Be informed daily with these free e-newsletters
You May Also Like
---