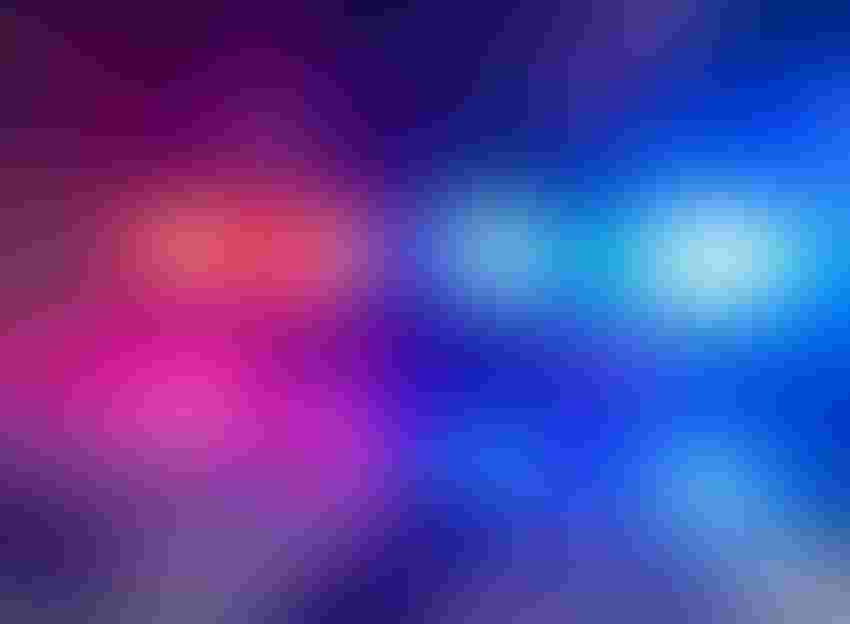 A mass shooting at the Gilroy Garlic Festival in California on July 28 left at least four dead, including the shooter and a 6-year-old boy.
iStock/Getty Images
Leaders of a Gilroy, Calif., festival meant to highlight the area's prolific garlic production say they're "devastated" after a shooting on Sunday left at least four people dead, including the shooter and a 6-year-old boy, and more than a dozen injured.
"Gilroy is an amazing, tightly-knit community," Gilroy Garlic Festival executive director Brian Bowe said during a news conference. "We are family. We have had the wonderful opportunity in this community to celebrate our family through our garlic festival, and for over four decades that festival has been our annual family reunion.
"It's such a sad, just horribly upsetting circumstance that this happened on the third and final day of this year's festival," Bowe told reporters.
Festival president Shawn Keck expressed shock on behalf of the more than 4,000 volunteers who put on the three-day festival, which was to close Sunday.
"We are heartbroken that senseless violence brought this year's festival to such a terrible and tragic end," he said in a news release posted on the festival's site Monday morning. 
"We are truly grateful to the Gilroy Police Department, who responded immediately to prevent further loss of life, and to the hundreds of other first responders from regional and federal agencies who have provided additional support," he said. "We are also thankful for the thoughts and prayers and outpouring of support from people all over the world."
The American Farm Bureau Federation gives its condolences to victims.
"Our thoughts and prayers go out to all those impacted by this tragedy," Terri Moore, the AFBF's vice president of communications, tells Farm Press in an email. "Incidents such as this are occurring all too frequently in schools, churches, night clubs and now food festivals. Today we are not farmers focused on potential agricultural implications, we are Americans, deeply saddened by the tragedy and concerned for our fellow Americans."
'Absolute chaos'
Police say the suspect, Santino William Legan, cut through a perimeter fence to avoid the tight entrance security and opened fire with a rifle. Police said it took less than a minute for officers to respond to the gunfire, Fox News reports.
The fatally wounded included a 6-year-old, Steven Romero, his father told NBC Bay Area. At least 15 others were wounded, with at least 11 of them taken to area hospitals in conditions ranging from critical to fair, according to the Gilroy Dispatch.
Greg Guglielmo, whose family winery in Morgan Hill has supplied wine to the festival for 40 years, told the Dispatch he was near vendor booths close to the festival's main food court, Gourmet Alley, at about 6:45 p.m. when he started hearing the shots.
"It's a very sad situation," Guglielmo told the newspaper, adding he initially thought the loud bangs were firecrackers. "This is such a great festival to be marred by something like this…I've never seen so many police cars in one place."
Edward and Jane Jacobucci told The Associated Press they were standing at their booth selling garlic graters when the shooting started.
''It happened right in front of our booth," Edward Jacobucci told the wire service. He described the scene as "absolute chaos."
Promoting garlic production
The festival began on a ranch in 1979 after Rudy Melone, then president of Gavilan College in Gilroy, read a newspaper article about a small town in France which hosted an annual garlic festival and claimed to be the "Garlic Capital of the World," according to the event's website.
Gilroy's garlic production and processing were far greater, as Christopher Ranch was -- and still is -- the world's largest garlic shipper, the website explains. California produces more than 90 percent of the commercial garlic in the U.S., with adjoining states Nevada and Oregon the major seed garlic producing states, according to the Clovis-based California Garlic and Onion Research Advisory Board.
Held in Gilroy's more spacious Christmas Hill Park since 1980, the 41-year-old festival has made its city world famous for garlic production while raising more than $11.7 million for local schools and non-profit groups, according to organizers.
If you are a witness with information about the shooting, call the witness hotline at (408) 846-0583. If you are seeking information about a loved one, call the reunification hotline at (408) 846-0584.
Subscribe to receive top agriculture news
Be informed daily with these free e-newsletters
You May Also Like
---