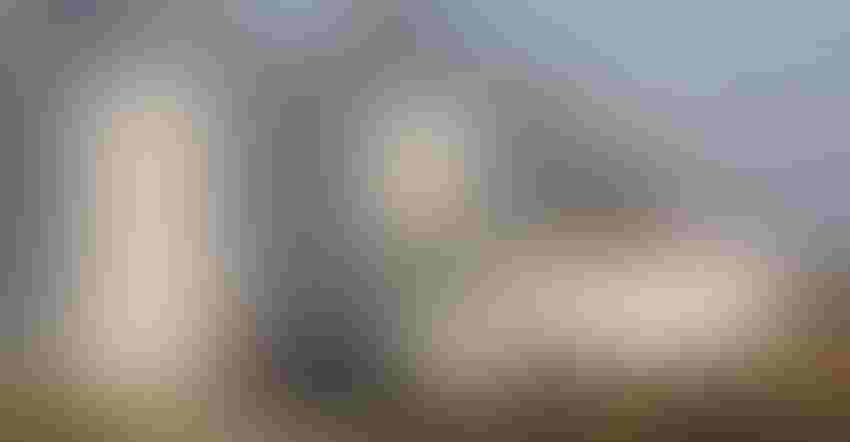 ADDING STABILITY: Farm program changes in the new farm bill are aimed at helping farmers deal with low prices.
Farmers have more program choices and a stronger safety net in the new 2018 Farm Bill recently signed into law. Farm organizations and commodity groups applaud the new legislation, which sets ag policy for the next five years. They're also glad the Trump administration decided to provide a second round of Market Facilitation Payments.
USDA introduced the MFP program last summer to offer some relief to farmers struggling with low prices due to the administration's trade war with China. But to really improve crop and livestock prices, farm groups agree the tariff and trade disputes need to be settled.
"We supported the farm bill legislation and the decision to make the second round of MFP payments available, although they are woefully inadequate," said Roger Johnson, National Farmers Union president who spoke at the recent Iowa Farmers Union annual meeting. "It's good to have the support provided by the new farm bill heading into an uncertain future for U.S. agriculture. But moving forward, we must build on the platform this bill provides for the family farm safety net.
"We're entering the sixth year of devastatingly low farm prices, which are forcing an increasing number of farmers out of business. This pain is made worse by the administration's mishandling of biofuel policy and international trade, further depressing prices."
Loan rates increase slightly
"This bill has a number of small tweaks," says Dave Miller, Iowa Farm Bureau director of research. "It increases loan rates on program crops about 12%. That's good, given what's happening with trade and tariffs. There are minor adjustments to the price support programs and an opportunity to update yield data used. And after the first two years, you can change to ARC [Agriculture Risk Coverage ] or PLC [Price Loss Coverage] year by year."
Adjustments to soil and water conservation programs are welcome. "A little expansion to the Conservation Reserve Program, and some blending of the Conservation Stewardship Program into the cost-share programs are minor adjustments," Miller says. "One change that has a lot of people talking is the reclassification of industrial hemp away from being a Class 1 drug."
This doesn't make hemp a USDA program crop; it simply amends the drug classification at the federal level. It will no longer be a Class 1 drug and regulated as such. Nationally, industrial hemp will need to meet state authorization rules, to be transported to market, etc. A lot of issues remain to be worked out with hemp as a crop for industrial uses.
Providing added stability
Gregg Hora, Iowa Pork Producers Association president, says, "IPPA applauds the 2018 Farm Bill. It provides guaranteed funding for foreign animal disease prevention and efforts to help our pig farmers be prepared, should an outbreak take place. We take pride in producing safe, affordable protein for consumers in the U.S. and around the world. We are thankful for all the hard work Iowa's congressional delegation put forward in this farm legislation effort."
Soybean farmers welcome the new farm bill, says Lindsay Greiner, Iowa Soybean Association president. "It provides much-needed risk management tools for farmers, so we remain competitive amid a distressed ag economy. It comes at a crucial time as we face a prolonged period of poor market conditions, extreme weather and an ongoing trade dispute. Simply put, this new bill provides some added certainty that an extension of the 2014 bill would not."
The bill adds funding for the Foreign Market Development (FMD) program and Market Access Program. "This funding is critical at a time of suppressed global market demand for U.S. soybeans," Greiner says. "We must do everything we can to increase market share with our current trading partners, while developing new relationships and new demand."
Conservation act
ISA supports the bipartisan-led Regional Conservation Partnership Program Improvement Act, a provision included in the new bill. It will incentivize rural and urban partnerships to increase adoption of practices improving soil health and water quality. Also, increasing the enrollment cap for CRP will benefit farmers.
Curt Mether, Iowa Corn Growers Association president, says, "We are pleased there were no cuts to the current crop insurance program, and the CSP program is continued. All of these programs are crucial to the success of corn growers, and we thank our members for their effort in urging lawmakers to reach a deal before the end of 2018."
Mitch Schulte, executive director of the Iowa State Dairy Association, says he's thankful Congress passed a farm bill that includes much needed reforms to dairy programs to boost producer incomes in a tough economic environment. "It's critical to support the dairy industry during these difficult times," he notes.
Tim Palmer, an Iowa farmer and president-elect of the National Association of Conservation Districts, says successful use of on-the-ground conservation is possible through conservation districts helping to carry out USDA programs using the locally led conservation model. "Investing in conservation is an investment in our nation's future," he adds, "and this legislation continues to make that a priority."
Strong crop insurance program
"The new 2018 Farm Bill provides long-term stability as farmers plan for the next growing season and beyond," says Mike Naig, Iowa secretary of agriculture. "To have the certainty that a strong crop insurance program remains in place is critically important as farmers continue dealing with tremendous volatility in weather and markets."
Naig adds, "The strong conservation title will ensure USDA remains a key partner, as we continue expanding efforts to protect soil and improve water quality. The bill also maintains important market development programs within USDA and provides new funding for foreign animal disease response efforts, including a vaccine bank for foot-and-mouth disease, to help protect our livestock industry."
"The bill offers crucial certainty for Iowa's cattle producers," says David Trowbridge, Iowa Cattlemen's Association president. "We are encouraged to see ICA's priorities addressed, including authorization and funding for a foot-and-mouth disease vaccine bank, investment in trade promotion and market access, and reauthorization of key conservation programs."
For more information, visit ISU Ag Decision Maker.
Subscribe to receive top agriculture news
Be informed daily with these free e-newsletters
You May Also Like
---