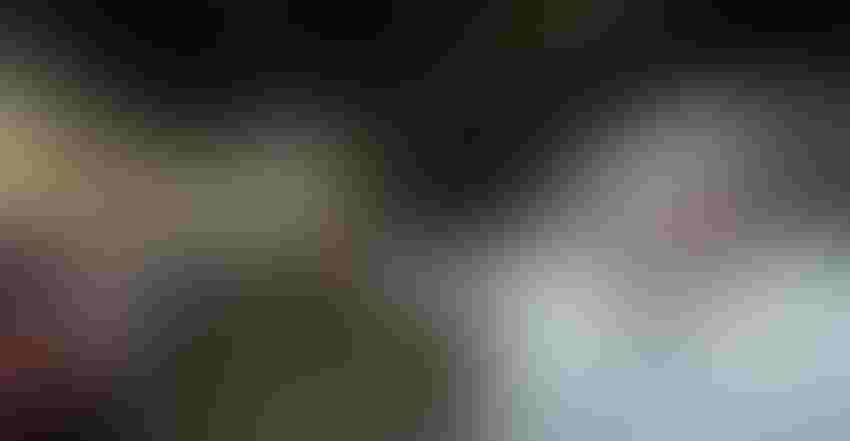 A U.S. Department of Agriculture (USDA) Inspector shows Agriculture Secretary Sonny Perdue around the processing floor of the Triumph Foods pork processing facility April 28, 2017. The facility houses 2,800 employees in St. Joseph, Mo.
USDA photo by Preston Keres
A federal judge upheld USDA's New Swine Inspection System which allows for additional inspection duties to be done by processing facility's employees as well as allows for faster line processing speeds. The decision was welcomed by the National Pork Producers Council, but criticized by the groups who filed the lawsuit, the Center for Food Safety and Food & Water Watch.
NSIS was enacted into law in the fall of 2019. USDA has said the voluntary program increases efficiency and effectiveness of the federal inspection process, allows for the rapid adoption of new food-safety technologies in pork slaughter, and has the potential to increase U.S. harvest capacity. NSIS, which has been piloted at five pork processing plants, was developed over many years of research and evaluation and received the endorsement of the National Association of Federal Veterinarians, highlighting the strong science-based approach used in designing the program. 
NPPC strongly supports the NSIS and the program's loss could result in an annual capacity reduction of nearly 2 million hogs.
NPPC says the NSIS incentivizes investment in new technologies while ensuring a safe supply of wholesome American pork. "Pork producers use science-based approaches to continuously improve and modernize their practices to ensure product quality and consistency and their workforce's health and safety," NPPC says in a statement.
Plaintiffs allege that the final rule's adoption of the NSIS marks a "radical transformation" of the federal government's inspection of swine and swine carcasses, according to the court filing. The prior inspection scheme required federal government inspectors to inspect swine before slaughter, tagging and separating animals indicating signs of disease from other animals. After slaughter, federal inspectors appraised the carcass of each animal, condemned animals found to be adulterated, and supervised the disposal of the condemned animals to ensure they did not enter the food supply.
They allege that under the final rule, plant employees are not required to receive inspection training, "which will increase the amount of adulterated or contaminated swine products entering the food market and will increase the risk of foodborne illness and increased prices." They also claim the calls for increased line speeds will "diminish the ability of inspectors to identify potentially diseased and adulterated carcasses."
"Because the Court failed to condemn these Trump-era reductions in safety measures for hog slaughter, we can only hope we don't see more foodborne illness or even further pandemics that should be protected by our federal meat processing law," says Amy van Saun, senior attorney with plaintiff Center for Food Safety. "We are exploring all options and will keep fighting the corporate-controlled meat industry to protect public safety and a healthy food supply."
The NSIS program relies in large part on meat company employees conducting inspections instead of government inspectors, a radical departure from long-established practice, the groups state. Despite raising significant dangers to public health from replacing federal inspectors with plant employees (trained and employed by the slaughterhouses), the federal court dismissed the concerns and agreed with USDA that the federal inspection required by Congress would still take place.
"The industry push for 'self-regulation' goes back decades, and in the 1990s the USDA began moving in that direction. Since the government projects widespread adoption of the NSIS rules (plants producing over 90% of the U.S. pork supply), these policies will greatly impact consumers," the groups state in a joint release.
"While USDA continues to let the fox guard the henhouse, Food & Water Watch will keep working to hold Big Ag accountable for its harms to frontline workers, consumers, animals, and the environment," says Tarah Heinzen, legal director of Food & Water Watch.
About the Author(s)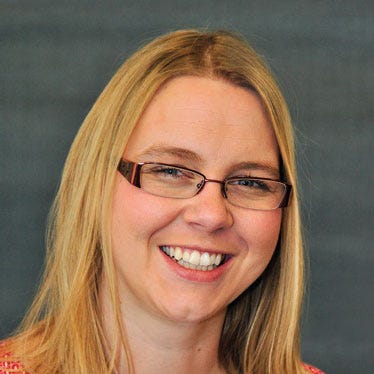 Policy editor, Farm Futures
Jacqui Fatka grew up on a diversified livestock and grain farm in southwest Iowa and graduated from Iowa State University with a bachelor's degree in journalism and mass communications, with a minor in agriculture education, in 2003. She's been writing for agricultural audiences ever since. In college, she interned with Wallaces Farmer and cultivated her love of ag policy during an internship with the Iowa Pork Producers Association, working in Sen. Chuck Grassley's Capitol Hill press office. In 2003, she started full time for Farm Progress companies' state and regional publications as the e-content editor, and became Farm Futures' policy editor in 2004. A few years later, she began covering grain and biofuels markets for the weekly newspaper Feedstuffs. As the current policy editor for Farm Progress, she covers the ongoing developments in ag policy, trade, regulations and court rulings. Fatka also serves as the interim executive secretary-treasurer for the North American Agricultural Journalists. She lives on a small acreage in central Ohio with her husband and three children.
Subscribe to receive top agriculture news
Be informed daily with these free e-newsletters
You May Also Like
---