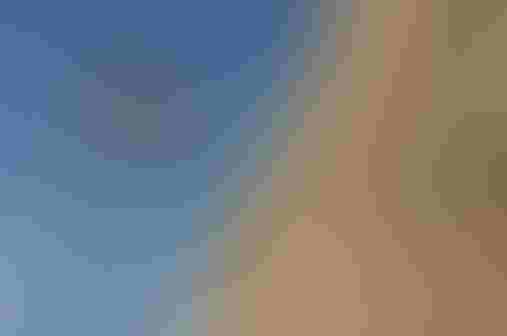 The Growing Climate Solutions Act of 2020 was the topic of a June 24 hearing in the Senate Committee on Agriculture, Nutrition and Forestry.
The bill, S.3894, was introduced by Sen. Mike Braun, R-Indiana, on June 4. Co-sponsors of the legislation are Sens. Debbie Stabenow, D-Michigan; Lindsey Graham, R-South Carolina, and Sheldon Whitehouse, D-Rhode Island. Reps. Don Bacon, R-Nebraska, and Abigail Spanberger, D-Virginia, have announced their intention to bring the legislation forward in the House.
The legislation is designed to break down barriers for farmers and foresters interested in participating in carbon markets so they can be rewarded for climate-smart practices.
It establishes a program at USDA to certify third-party technical service providers who assist farmers to capture carbon credits through voluntary conservation practices.
"Maintaining the health of our planet for future generations is, of course, of paramount importance. So is feeding the billions of people that populate the Earth today and in the years ahead," said committee Chairman Sen. Pat Roberts, R-Kansas, in his opening remarks. "In order for these two distinct needs to be met, there must be meaningful acknowledgement and support for the role technology plays in feeding more and more hungry people. Growing demand and production must be balanced with consideration for impacts on soil, water, and other natural resources."
Ranking member Stabenow said, "while farmers are uniquely affected by the climate crisis, they are also an important part of the solution. With the right support, our producers can cut down on their emissions and benefit from the adoption of practices to store more carbon in soil and trees. This is good for the environment and good for a farmer's bottom line."
Supporters speak out
The Growing Climate Solutions Act has the support of more than 50 farm and environmental groups, including the American Farm Bureau Federation, National Farmers Union, Land O'Lakes and the Environmental Defense Fund, who shared their perspectives during the June 24 hearing.
NFU President Rob Larew said the bill is a "sound first step in developing strong bipartisan climate policy for America's family farmers and ranchers."
He suggested several additions to strengthen the bill, including:
mechanisms to prevent farm-level consolidation,

funding for public climate research, and

protections for farmers from bad actors or faulty market efforts.
American Farm Bureau Federation President Zippy Duvall said, "Farm Bureau's grassroots-developed policy supports market-based incentives and compensation to farmers for planting crops or adopting farming practices that keep carbon in the soil. That is why we welcome opportunities to participate in emerging carbon markets.
"We also recognize that a number of companies, coalitions and consortiums are working to develop carbon market exchanges or programs. Rather than allowing it to become the Wild West, we support empowering USDA to help farmers navigate this new frontier."
About the Author(s)
Subscribe to receive top agriculture news
Be informed daily with these free e-newsletters
You May Also Like
---