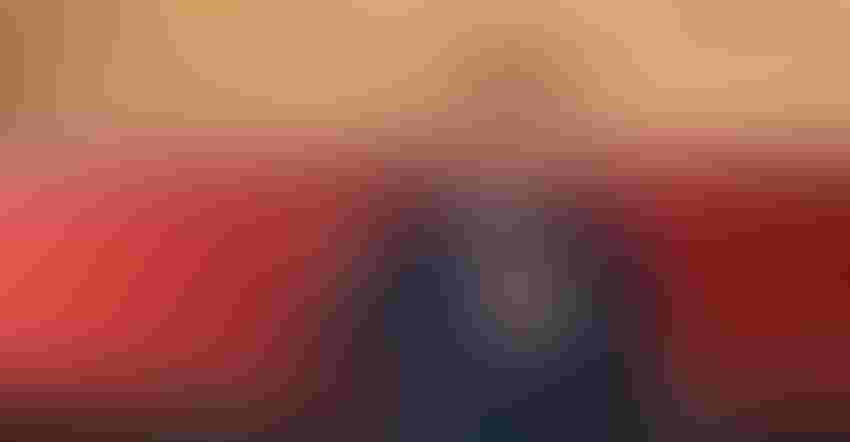 HELPING FARMS GROW: Republican incumbent Gov. Scott Walker says, "Agriculture makes up more than $88 billion of our economy in Wisconsin. We need to make it easier for our farm families to grow."
Alex Wong/Getty Images
Wisconsin's race for governor on Nov. 6 features incumbent Gov. Scott Walker, a Republican, and his Democratic opponent, Tony Evers.
Evers is the superintendent of public instruction of Wisconsin, an elected position he has held since 2009.
Voters have heard quite a bit about where the candidates stand on issues such as education, health care and roads, but not much about what the candidates think about agricultural issues. Wisconsin Agriculturist asked both candidates questions relating to issues that affect state farmers. Following are their responses:
What are some steps you would take to promote the economic strength of Wisconsin agriculture?
Walker: My grandparents raised my mother on a farm, so I learned a long time ago that farming is more than just a job, it's a way of life. I've tried to make the lives of farm families easier since becoming governor — and I hope to keep us moving forward for the next four years.
Property taxes are down since we took office. So are taxes on agricultural production. We reined in out-of-control regulations and stopped frivolous lawsuits and helped with the costs associated with controlling runoff.
In our rural areas, we dramatically increased funding for schools (up to $400 per student on top of the statewide $200-per-student increase each year) and made historic investments in our broadband expansion grants and TEACH [Technology for Educational Achievement] grants to expand access to high-speed internet.
Looking ahead, we'll continue increasing our investments in programs to expand our agricultural sales further into the global market. Last year, we exported $3.5 billion of ag products to 147 countries — that's up from $2.4 billion in 2010.
Finally, our bipartisan Wisconsin Healthcare Stability Plan just received approval from the federal government; going forward, we'll have lower premiums, more choices and better health care for our farmers.
Agriculture makes up more than $88 billion of our economy in Wisconsin. We need to make it easier for our farm families to grow.
Evers: Wisconsin's farms are a tremendous asset, with more than 68,000 farms occupying 14.3 million acres of farmland. To keep our farm economy strong, Wisconsin needs to reinvest in diversified agriculture, value-added farm products and food processing, and farm product marketing. As governor, I will:  
• convene a Blue-Ribbon Commission to advance agriculture and economic opportunities in rural Wisconsin
• reorient our economic development agencies to increase incentives to support rural and urban agriculture and businesses through training, labor attraction, market development and business support
• provide additional support for business investment in value-added and on-farm processing for farm products
• ensure that our farm marketing labels support Wisconsin-grown farm products (For example: "Something Special From Wisconsin")
• promote local and regional food systems by expanding farm-to-school, farm-to-cafeteria and farm-to-table promotions and programs
• invest in the next generation of family farms by building on apprenticeship and agricultural education programs, expanding borrowing for first-time farm purchases supporting succession and farm transfer planning, and refinancing student loan debt

INVESTING IN NEXT GENERATION: Tony Evers, the Democratic candidate for governor, says it is important to "invest in the next generation of family farms by building on apprenticeship and agricultural education programs, expanding borrowing for first-time farm purchases supporting succession and farm transfer planning, and refinancing student loan debt."
How can the state improve support for Wisconsin's dairy industry?
Walker: Members of Wisconsin's agriculture community, and especially dairy farmers, face a variety of challenges in today's environment. With these challenges, it's more important than ever that we work together to find ways to remain a leading dairy state — that's why we created the Dairy Task Force 2.0. From dairy farmers to milk processors to allied organizations, the task force stands ready to discuss and recommend actions that'll ensure our state's proud dairy heritage remains strong moving forward.
In addition, in 2018 we launched the Governor's Dairy Scholars Program to support students studying dairy science at the University of Wisconsin or at technical colleges; this is specifically targeted to keeping family farms.
And finally, we're constantly working to help Wisconsin's dairy farmers while maintaining appropriate regulation. Our goal is to make state government more efficient, effective and accountable to the people of Wisconsin.
Evers: Walker's corporate subsidies have left most of Wisconsin's agriculture industry and rural communities. Wisconsin's dairy farmers are exiting the industry at an unprecedented rate following years of low milk prices and industry consolidation. Wisconsin is losing hundreds of dairy farms every year, while in western Wisconsin we have led the nation in farm bankruptcies. Our farm families and rural communities are struggling under this crisis.
Wisconsin must expand access to innovative farming, dairy and cheesemaking techniques; explore a greater investment in biofuels; support beginning farmers; continue building a local and regional food system; and protect our natural resources to ensure healthy soil, water and air.
Additionally, deteriorating roads threaten Wisconsin dairy farmers, who transport milk for processing and heavy farming equipment to grow and maintain crops. Walker found $4.5 billion for Foxconn, but is spending less and borrowing more for rural roads. Our road quality ranks 44th in the country, and some towns and villages are even returning to gravel roads. Fixing Wisconsin's transportation crisis is a Day 1 priority for me. As governor, I will: 
• work with both Democrats and Republicans to implement a sustainable, long-term fix for how we fund our roads 
• significantly increase state aid for local roads, bridges and critical infrastructure
• ensure our highways and bridges are safe and reliable for farmers
How do you think your policies will enhance Wisconsin agriculture if you are elected governor?
Walker: I believe our policies of lower taxes, reasonable regulations and ending frivolous lawsuits saved money for our farmers. Our focus on rural schools and rural broadband will continue to help rural areas prosper. And our health care reforms will lead to lower premiums, more choices and better health care.
Our opponent embraces policies that'll likely lead to higher property taxes, and his allies talked about repealing the agricultural production tax credit. He'd likely undo many of our reforms to streamline regulations and stop frivolous lawsuits. On schools, our opponent would undo our reforms that saved $3.2 billion — money that now can go overwhelmingly into the classroom. And he'd expand Obamacare — which led to an increase in premiums in other states. Each of these would be a giant step backward.
Instead, we want to keep moving Wisconsin forward.
Evers: Scott Walker has focused on corporate subsidies and handouts to international companies rather than supporting the kind of homegrown innovation here in Wisconsin that creates good-paying, family-supporting jobs. Wisconsin farmers need a strong and robust economic environment to succeed.
Our hardworking Wisconsin farmers face many challenges, including a shortage of workers. Federal restrictions on migrant and agricultural guest workers has exacerbated this problem. As governor, I will work with state and federal leaders in both parties to streamline and expand the H2A worker program and pass comprehensive immigration reform so our farms can attract and retain workers.
I will also strengthen our University of Wisconsin Extension system to offer support and market assistance to help farmers navigate brutal commodity markets. UW-Extension was key to building up agriculture in Wisconsin — they need to again be a part of finding solutions.
Finally, I will work with governors and farm leaders in neighboring states to find regional solutions, led by farmers, to maintain a strong dairy economy.
Subscribe to receive top agriculture news
Be informed daily with these free e-newsletters
You May Also Like
---