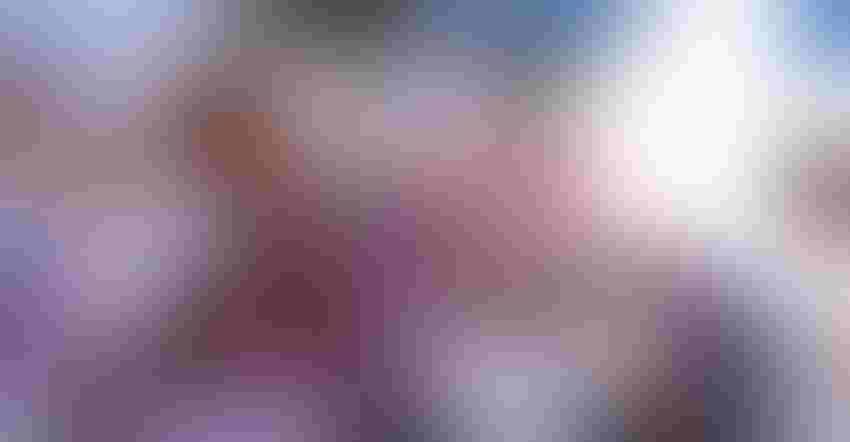 Gerawan employees demand their votes be counted to decertify UFW representation in a march on the Agricultural Labor Relations Board in Visalia, Calif.
An appellate court ordered California officials to count ballots cast to decertify the United Farm Workers Union from representing employees at Gerawan Farms in Reedley, Calif. Those ballots have been locked up, uncounted, since 2013 on orders of the California Agricultural Labor Relations Board (ALRB).
An estimated 2,500 ballots were said to be cast in the effort, according to court documents.
The decision by the Fifth District Court of Appeal orders the ALRB to count ballots they impounded during an odd set of circumstances that included a 17-year hiatus of labor negotiations after a 1994 employee vote in favor of labor union representation.
"This has been a long time coming," said George Radanovich, president of the California Fresh Fruit Association of the latest court decision.
California Assemblyman Jim Patterson, who has supported Gerawan employees in their attempt to decertify UFW representation, applauded the court's decision, calling it "the next step in the most important civil rights battle of our time."
At issue for Gerawan employees has been their right to decertify UFW representation, which they attempted in a vote in 2013. These were not the same employees who voted in favor of union representation nearly 20 years earlier.
Conversely, labor union proponents argued Gerawan committed unfair labor practices, a claim Gerawan denied, but was declared guilty of by the ALRB. The latest appellate court decision states the ALRB "erred in several of its findings of unfair labor practices as well as in the legal standards applied in reaching its remedial conclusions," which included the decision to not count the votes.
Brief history
Court records report that Gerawan employees voted in 1994 for UFW representation. One meeting between Gerawan management and the UFW took place after that vote with the union telling Gerawan at the close of the meeting it would return with a revised proposal. The union failed to return.
In 2012, and without explanation to its 17-year absence from the negotiating table, the labor union contacted Gerawan with intent to restart negotiations. Though Gerawan demanded an explanation into the union's nearly two-decade absence, the UFW refused comment on the matter. More than 10 bargaining sessions in early 2013 ended with a UFW petition for mandatory mediation and conciliation (MMC) from the state after talks failed to produce an agreement.
A completely new set of employees then voted to decertify the labor union, which was seeking a decision from ALRB through MMC. That vote was held in late 2013, but rather than promptly tallying the ballots, court documents report those ballots were impounded and never counted.
In August, 2014 hundreds of Gerawan employees marched on ALRB offices in Visalia, Calif., carrying a petition asking the ALRB to count their votes. Court records show that a month later an administrative law judge heard arguments that Gerawan assisted in the decertification process by allowing an employee to gather pro-decertification signatures.
The case ultimately became entangled in legal proceeding as both sides accused the other of misconduct.
Subscribe to receive top agriculture news
Be informed daily with these free e-newsletters
You May Also Like
---