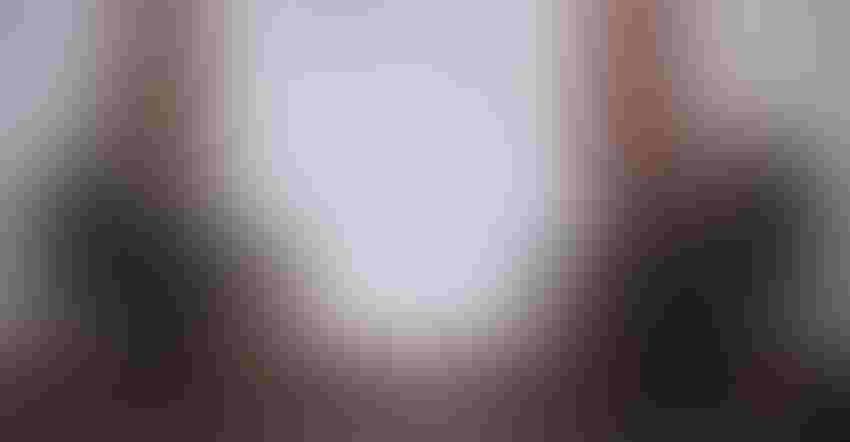 NEW CHINA TRADE STRATEGY: U.S. Trade Representative Ambassador Katherine Tai spoke Oct. 4 at event hosted by the Center for Strategic and International Studies on how the Biden administration looks to change course on China and still keep them accountable to their Phase 1 promises.
U.S. Trade Representative
While U.S. agricultural markets stabilized under the Phase 1 trade deal with China focused on market purchases, U.S. Trade Representative Ambassador Katherine Tai says a new strategy is needed to address the relationship with China. In the coming days, Tai plans to hold frank conversations with her Chinese counterparts about where China has not met its end of the deal.
While speaking at an event at the Center for Strategic and International Studies Oct. 4, Tai outlined as the Biden administration looks to continue its review of the U.S.-China trade relationship, she looks to hold China accountable to its agreement, look to allies to work together in cooperation in confronting China, and look at all the previous and potential new tools to combat China's actions.
The objective is not to escalate trade tensions with China or double down on the previous administration's flawed strategy, but rather look at how to correct course in building out a strategy both near-term and long-term to address the ongoing strain in the trading relationship between the two economic superpowers.
The starting point is the Trump administration's negotiated Phase 1 agreement with China, but she says in her discussions with China an honest conversation is warranted about all the elements of the Phase 1 beyond just the market purchase commitments. She also emphasized the need of enforcement where China has not lived up to its promises in that agreement.
"The reality is this agreement did not meaningfully address the fundamental concerns that we have with China's trade practices and their harmful impacts on the U.S. economy," Tai says. She says USTR has serious concerns with China's state-centered and non-market trade practices that were not addressed in the Phase 1 deal.
More ag purchases coming?
As it relates to agriculture, Tai says the sector hasn't been spared from China's actions. "While we have seen more exports to China in recent years, market share is shrinking, and agriculture remains an unpredictable sector for U.S. farmers and ranchers who have come to rely heavily on this market. China's regulatory authorities continue to deploy measures that limit or threaten the market access for our producers – and their bottom line," she says.
The current commitments, including $80 billion in combined ag purchases for the 2020 and 2021 calendar year, expire at the end of the year. Although the agreement does include language on future year purchases, Tai says it is not as specific. "As I'm looking at this agreement, further conversations have to happen between the two sides to provide for the care and maintenance for this relationship," Tai says.
Secretary of Agriculture Tom Vilsack says China recently has made additional purchases and increasing above pre-trade war levels, but overall purchases are still about $5 billion short of the amount agreed to under the purchasing component of the Phase 1 deal. Becky Rasdall, vice president for trade policy and international affairs for the International Dairy Foods Association, says there could be a surge of ag purchases in the final months, but it's more likely to be crop-based purchases rather than dairy.
In the next six to 12 months, Vilsack expects the United States to strongly encourage the Chinese to live up to the responsibilities they agreed upon in Phase 1. On non-tariff and sanitary and phytosanitary issues, Vilsack says China was initially aggressive in accomplishing 50 of the 57 promised action items, but those seven very still large items including biotech regulatory approvals need to get accomplished. If biotechnology traits become more easily and quickly approved, Vilsack said trade opportunities could expand as China continues to meet the purchasing requirements laid out in the agreement.
Future long-term strategy needed
In her speech, Tai outlined that the Phase 1 agreement wasn't created in a vacuum but was part of a sequence of events starting with the Section 301 investigation that led to several tranches of tariffs and retaliation from China. The agreement came amid increased tensions and trade actions between the two economies. Tai says she saw the agreement as one to stabilize rising tensions, but also to address the need to realign the relationship. Now the time has come to see whether this structure in place is effective in addressing the interests the United States has as an economy with China.
Becky Rasdall says the Phase 1 offered needed regulatory changes that created a stable market for U.S. dairy exporters to China. Rasdall, who served at USDA during the Trump administration and at USTR during the Obama administration, says the recent trade agenda adjustments made by the Biden administration come at a critical time in taking a deep dive with a strategic and thoughtful approach of how to continue the relationship with China.
In seeing the Biden administration address growing market problems long-term, while also "protecting the benefits that we got under Phase 1 while recognizing there's more work to be done is a is a great thing for US dairy exporters," Rasdall says.
Tai reiterated in her speech Monday her commitment to enforcement of current trade proposals, including the Phase 1 deal. Rasdall sees enforcement as key with the ongoing trade relationship with China. "It's absolutely critical that any trade agenda with China is enforceable," she says.
"The way we have enforcement under Phase 1 is not necessarily sustainable in my view to just go through this tariff process and call that enforcement," Rasdall adds of the tit for tat tariff approach in forcing compliance. "It's not a long-term strategy. It's a short-term strategy, and I think it's worked for the past couple of years, but there's definitely a downside to it. It would be great if we could find a little bit more balance in a long-term approach."
Subscribe to receive top agriculture news
Be informed daily with these free e-newsletters
You May Also Like
---