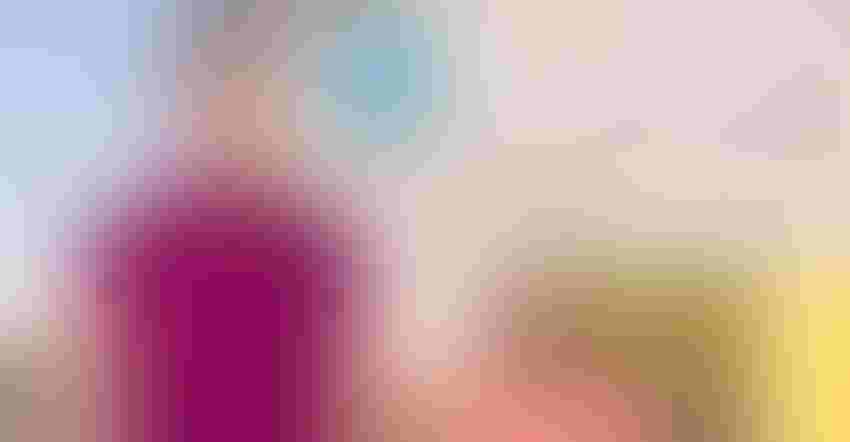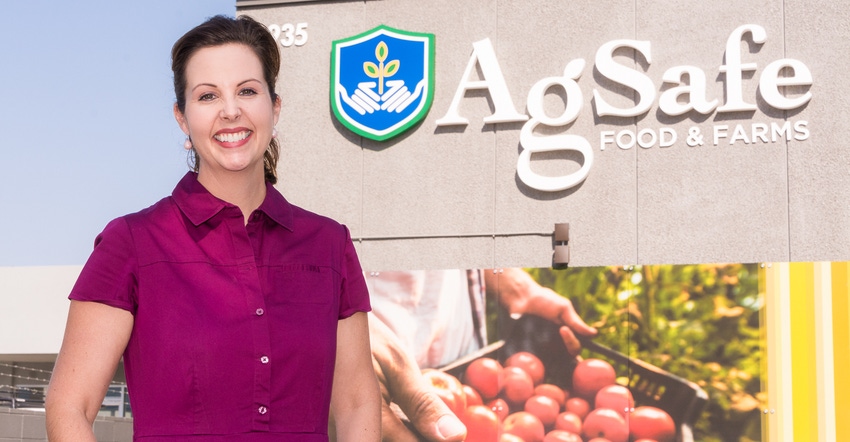 As president and CEO of AgSafe, Amy Wolfe continues to oversee growth in an organization whose mission is helping growers, farm labor contractors and food processors promote worker safety programs in a practical way that also meets growing regulatory challenges.
Todd Fitchette
When worker safety programs were mandated in California in 1991, the agriculture industry saw it coming. Out of that a non-profit organization was borne that in the past five years has seen tremendous growth and opportunity to educate a new generation of farm employer and employee.
More than a quarter-century after AgSafe was formed it has become the go-to farm worker safety association for farmers and farm labor contractors in California, Arizona, the Midwest and Southeast.
Based in Modesto, Calif., AgSafe continues to speak to the unique issues of an agricultural workforce, providing vital training and services to the agriculture industry, according to Amy Wolfe, AgSafe president and chief executive officer.
AgSafe began, and still is, a membership-driven organization aimed at helping California companies "because, quite frankly, the bulk of the regulatory burden is here," she said.
"Many of the growers and food manufacturers we work with in other parts of the country treat California regulations as their best practices, because the regulatory burden is so much lower in other states," she continued.
What is AgSafe?
AgSafe's mission "is to advance the food and farming industries commitment to a safe, sustainable workforce and food supply by providing practical education and resources." They do this through staff and a board of directors who teach practical and effective ways to protect agricultural employees in the fields, and in packing and processing facilities. This covers everything from food, pesticide and worker safety, to human resources.
As a membership-driven organization Wolfe is keen to understanding non-profit organizations and how previously-traditional sources of revenue – membership dues – can be insufficient to provide the income necessary to achieve the goals and mission of organizations today. For this reason, she recently partnered with a couple of county Farm Bureaus to develop new membership levels that include AgSafe membership.
Colleen Cecil, executive director of the Butte County Farm Bureau said she and Wolfe have discussed this idea "for years" and are now rolling out a plan to make membership in both organizations more relevant to today's members.
The idea for Cecil's county Farm Bureau is to create a level of membership that also provides for access to tools and programs AgSafe offers, either for the cost of the initial membership, or at a reduced rate because of that membership.
In part, Cecil sees this as offering her grower members access to information that can help them face the onslaught of regulations that in and of themselves require a full-time staff to understand and help with compliance.
"It is nearly impossible to keep up with the regulations in this state as an organization, and worse for our members," Cecil said. "This is just one of the services we want to give our members."
Separately from the county Farm Bureau example AgSafe recently launched a collaborative membership package in similar fashion. For instance, a large almond processor that joined AgSafe under this model serves as the "parent" member of AgSafe while growers who ship almonds to this processor can enjoy the benefits of AgSafe membership.
AgSafe also provides fee-based services to clients. Additionally, Wolfe says she will also go after any grants she can qualify for but doesn't rely on those funds for day-to-day operations. Instead, grant funding is treated like research and development funds, allowing the organization to do certain things or kick-start a program.
Setting themselves apart
U.S. trade associations typically fit into one of two Internal Revenue Code sections: the 501(c)(4) definition and the 501(c)(6) designation. Wolfe says this is mainly a function of the political activity those organizations undertake based on the types of organizations they are.
AgSafe has and continues to remain a 501(c)(3) because of its educational focus.
"The reason we were a c3 from the very beginning and continue to be today is we are all about education," she said. "The idea is that as a charitable organization, our mission is to improve the life of a group of people and we accomplish this through education."
After the California law changed and AgSafe was formed Wolfe says the organization spent time trying to understand the new law and figuring out ways for agriculture, with its unique circumstances, to comply with the law. They did this trough traditional grassroots efforts and by focusing predominantly in regions that had a heavy dependence on human labor to produce crops.
"I like to say we speak fluent regulator and translate that into farmer," she said with a chuckle.
Part of the challenge of translating government-speak into practical language is that there are regulatory agencies with similar missions that do not talk to one another. Moreover, there are conflicting regulations that must be dealt with from a practical standpoint, she said. For instance, once the food safety regulations started ramping up – first with retailers and later by government regulation – competing regulations have appeared and with them a fight over which takes priority.
Growth
Increasing regulations that farmers and food processors face require more assistance than each can individually employ. Couple this with the reduction in agricultural labor services once provided by Cooperative Extension due to budget cuts and it's not difficult to see where services like this become necessary.
Late last year AgSafe moved into new offices in Modesto as the organization continued to take on more staff and address more issues on behalf of its members. Through the donation of property near downtown Modesto, AgSafe took on a new building and was able to sell its former location to help fund the upgrade.
Wolfe came to AgSafe in 2009 when the association had a staff of three. Today it has a staff of 13 and has seen a 700 percent increase in the number of services provided since 2011. Current services can be categorized in four areas: worker safety, human resources and labor relations, pesticide compliance and food safety. Wolfe says when dealing with employees, most of these tend to overlap.
Wolfe cautions growers in her presentations to various agricultural organizations that workers directly employed by the farmer or those hired through a farm labor contractor raise similar issues for the farmer. Simply because a grower hires a farm labor contractor does not absolve him or her from labor law as California passed a law in 2015 that inextricably links the two.
"It could be the farm labor contractor, the security firm you use to protect your property or the office cleaning company: you are on the hook for workers compensation-related issues, and anything related to wage and hour regulations," she said.
In her own example, Wolfe says because of the number of employees she oversees at AgSafe, she now has the responsibility to reach out to the office cleaning company she hires to find out how the company pays its employees and if it is following wage and hour requirements.
The organization's growth can also be linked with increased public focus on corporate social responsibility and concerns over food safety.
"When I started here corporate responsibility was a conversation that was taking place, but it certainly wasn't a mainstream conversation," she said. "Now, Costco and Walmart audits ask about how your workforce is treated."
AgSafe also provides continuing education to farm labor contractors – not just their employees. Just to be allowed to do these classes requires state labor commissioner approval.
"To be a licensed farm labor contractor in California you must do nine hours of continuing education annually," she said. These classes can be conducted online.
Wolfe says the organization helps facilitate discussions between farm labor contractors and growers, providing both with information each needs to ensure they follow state and federal regulations.
"If you are a grower we have a check list of everything that, at least once a year, you should ask to see from your farm labor contractor to demonstrate due diligence and good faith in checking them out to make sure that you've covered yourself relative to joint employer liability," she said.
For the farm labor contractors she works with, Wolfe recommends they combine this check list shared with growers, along with other pertinent information on the contractor, to effectively market themselves with growers.
"Use it as an opportunity to get more business by saying 'I know you should be looking at this because it's in both of our interests that you ask to see this stuff'," she continued.
AgSafe is also working with trade associations like Western Ag Processors to address worker safety issues through a specialty crop block grant that allowed them to create a three-part series specifically geared towards the equipment side of the tree nut industry. A separate grant from the Risk Management Agency likewise allowed curriculum for an online, self-paced platform on food safety.
Wolfe has a board of 13 growers, farm labor contractors and insurance agency representatives that she reports to. Board members serve three-year terms with about one third of the board rotating on or off each year.
"As someone who's worked in the non-profit arena as I have I'm always impressed by how active our board chairmen are with the organization and how past members continue to volunteer with the organization," she said.
Subscribe to receive top agriculture news
Be informed daily with these free e-newsletters
You May Also Like
---