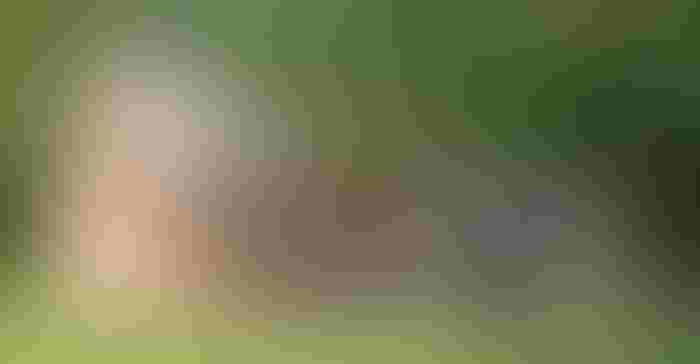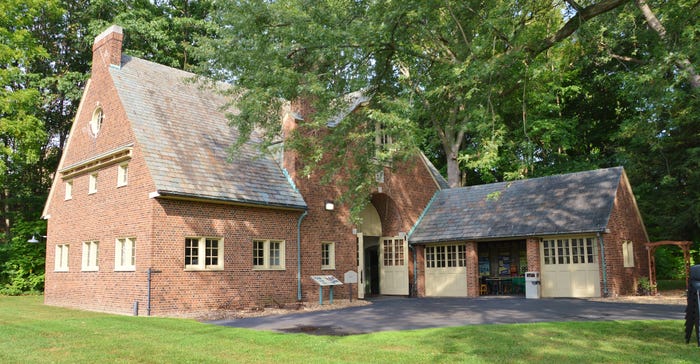 History describes farmers in many ways. A farmer might be known by the crop grown or livestock raised — cotton or wheat, cattle or sheep.
The farmer might be regarded by more sensitive terms — subsistence farmer or land baron. Today's adjectives may denote business structure — feedlot or cash crop, family or corporate.
A descriptor familiar from the late 1700s to the early 1900s was that of gentleman farmer, meaning one who can afford to farm for pleasure, or to dabble in agriculture without regard for profit. Michigan had several gentleman farmers in all parts of the state, from its northernmost regions to its southernmost borders. 
Most made their fortunes in lumbering, mining and industry, among them Charles Stewart Mott of Flint. Mott, born in Newark, N.J., in 1875, took over his father's marginal bicycle wire-wheel company in 1900. He made the wise decision to expand to make axles for automobiles, moving the business to Flint near the young auto industry. 
When General Motors began in 1908, he was well positioned for success. By 1942, he was GM's largest stockholder and served as a vice president for 20-plus years, along with three terms as Flint's mayor. In 1926, he formed the C.S. Mott Foundation, adding philanthropist to his resume.
Mott was fascinated with farming, and while he was candid that the costs for his enterprise would be high, he felt the benefits outweighed expenses. In the early 1900s, he and his first wife, Ethel Harding, with whom he had three children, created a farm, naming it Applewood to honor his family heritage growing apples and an orchard on the property. 
Two parcels were combined for a total of 64 acres of rolling hills. The farm was small in comparison to most gentleman farms, but entirely within the Flint city limits. Its buildings came to include a chicken coop, corn crib, pigsty, hay barn and an extraordinary brick barn.
Mott enjoyed overseeing staff who raised cattle and worked with Belgian and Percheron draft horses for plowing, planting and harvesting. Staff also cared for several well-bred horses ridden by the Mott family, and tended its 1-acre orchard and vegetable garden. 
Arthur Hatherly was the farm's manager for many years and kept detailed records on production — seed potatoes, eggs, hay and other goods. The chauffeur, however, often scribbled vehicle maintenance notes on bricks in the wagon shed, much like jackknife scratches on wood framing denote harvest and height of grain in bins.
The 62.8-foot-by-30.2-foot brick barn at Applewood is one-of-a-kind, designed by Herbert Davis and built in 1916 along with the brick house and in the same style, known as Jacobean Revival. This architecture was popular in England in the late 1820s and was used in college and university construction into the 20th century. 
Its most obvious feature is the exterior use of stucco, brick, stone — or all three — a steep slate vaulted roof, and, in the case of houses, a curious configuration of interior rooms. The barn has copper gutter at the eaves, identical to those on the house.  
The original function of the Applewood barn remained constant from 1916 to 1949. There were stalls for the horses, Louden "triple post call stall" stanchions for six prize-winning Holstein-Friesian cows, maternity and calf pens, and storage for hay, grain, and equipment. 
According to farm records, the cattle produced enough milk for 700 pounds of butter a year. Milk, cream and butter were sold in the community, given to staff, and whatever was left was fed to calves and pigs on the farm.
Special features of the barn were gravity-fed watering cups for each cow, an "Emancipator" Louden litter carrier with outside track supports to allow manure to be dumped into a waiting wagon, and grapple hooks for lifting hay into the mow.
Cork floors throughout the barn were easy to clean, more comfortable and better for animal joint health, with the added advantage of holding heat. Heated water warmed the farm manager's office in the barn and kept the animals' drinking water from freezing.
The brick barn at Applewood's featured pigeon cotes with openings built into the barn's upper south wall behind, which were three small rooms with large nesting boxes. Pigeons helped control bugs and rodents. Baked pigeon or "squab" was a popular dish in the early 1900s.
C.S. Mott kept a detailed journal, recording significant events on his farm, with some of his entries reflecting the ease of his gentleman farmer status:
"… Went down to the barn and fed sugar to the ponies, said 'Happy New Year' to the cows and geese and looked in on the pigs who were all upstairs in bed." (Jan. 1, 1935)
Stalls in the pigsty were on an upper level, accessed by a ramp. They featured gold-painted metal rails, which C.S. Mott often delightfully referred to as the pigs' "brass beds."
Mott believed more people should live on farms where they could grow their own food and avoid being dependent on others.
Mott was very generous with his community and well beyond. As the city of Flint grew, Mott donated the 32 acres of pasture and cropland to the Flint board of education in 1951, along with a large cash gift to build Flint Community College. He once wrote, "I used to look out my front window and see six cows, and now I look out and see 7,000 students. I think I made a very good exchange."
At Mott's death in 1973, the institution was renamed Mott Community College. The remainder of Applewood was turned over to Mott's fourth wife, Ruth Rawlings, and then eventually to the foundation established in her name. 
Ruth and C.S. had three children, after the death of his first wife and his two subsequent brief marriages. Ruth, a visionary herself, led Applewood's restoration as a tribute to C.S. The corn crib, pigsty and hay barn had been lost to development, but the chicken coop and main barn are now learning spaces with exhibits, activities, and indoor and outdoor classrooms used for teaching about agriculture. Live animals are brought in for special events. A demonstration garden is also on the grounds. Applewood is located at 1400 E. Kearsley St. It is open Thursday through Sunday, May through October, for free.  
C.S. Mott lives on in the foundation that bears his name, the Mott Children's Hospital in Ann Arbor, and his accomplishments in both business and civic leadership, proving he was both a gentleman and a farmer. 
Arnett is the author of "American Barns" and co-founder of the Barn Believers Community Project Fund. She can be reached at [email protected].
About the Author(s)
Subscribe to receive top agriculture news
Be informed daily with these free e-newsletters
You May Also Like
---