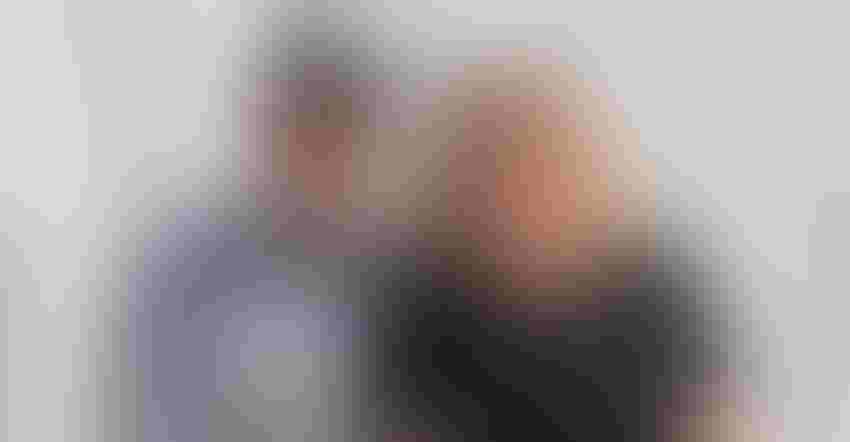 LIFE PARTNERS: Craig and Kim Williams are partners in life and in business. Kim assists Craig both in the seed business and in the farming operation. Together, they form an efficient team that keeps the farm and business running smoothly.
Photos by Tom J. Bechman
Perhaps one of the best things Craig Williams' dad ever did for him was insist that he get a "real" job off the farm to see how the rest of the world operated. Craig found a part-time job in a grocery store in Vincennes, Ind., while still going to school.
"I didn't particularly like the job, but that's how Kim and I met," Craig explains. "She worked there, too. Otherwise, we might not have met. I didn't keep the job long, but I kept Kim!"
Related: Welcome new class of Master Farmers
Kim explains that although she didn't grow up on a farm, she has adapted and enjoys farm life today. Her interest and training is in accounting.
Craig graduated from Purdue University with a degree in agricultural economics. Kim also graduated from Purdue, with a degree from the Krannert School of Management. With this combination of ag economics and accounting, it's no surprise that this enterprising couple has put together both a well-oiled farm operation and an efficient business, Pro-Ag Seed Service, selling Pioneer seed.
Related: Why others appreciate Craig and Kim Williams' achievements
Craig's family operates Sandy Ridge Melon Market, with a retail outlet on U.S. 41 north of Oaktown, Ind., and has for years. Due to a temporary setback in the melon business at the time, there wasn't room for Craig to join the family business immediately after Purdue. So, he gained experience working in the retail crop industry for a few years. Kim has worked off the farm in various accounting positions.
Major step
Craig and Kim made a major move in 2000 when they purchased the location that is now home base for their farm and seed sales business. They have bought additional land since then, but also rent land from supportive landowners.
"We started in no-till out of necessity," Craig says. "We didn't have lots of equipment, and we didn't have excess labor either. So, we dedicated ourselves to no-till and made it work."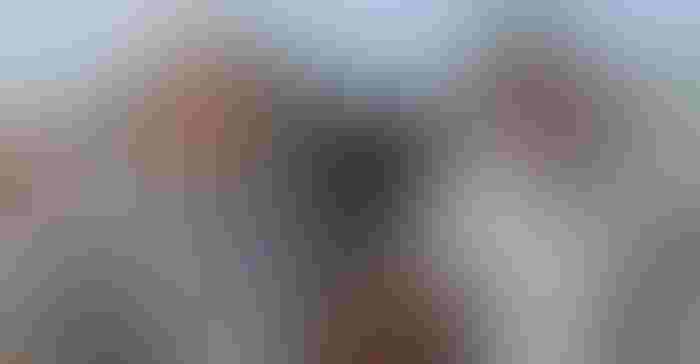 LEAN AND EFFICIENT: Owen Phegley (left) is the only full-time employee for Craig Williams and his wife, Kim. Phegley assists in the farm operation and in the seed business as needed.
Today, they raise primarily corn and soybeans in rotation. They grow some food-grade white corn for Azteca, a local miller, and also produce non-GMO yellow corn for a nearby alcohol plant. In addition, they raise some seed beans for Pioneer.
Cover crops are a major part of their cropping system today. About 75% of their acres receive a cover crop each fall. They use a unique approach for cover crops ahead of some corn the following year, drilling in 15-inch rows with a Kinze planter, alternating cereal rye and radishes in 15-inch rows. They no-till corn in the spring into rows where radishes winter-killed.
More than farmers
Kim assists Craig in the seed business office and by keeping financial records for both the farm and the seed business. Both Craig and Kim have also been active in the community in various organizations for a long time.
Since 2012, Craig and Kim have been an integral part of the Micah 6:8 Project, founded by Christy Farhar of Shoals. This group established and maintains a vocational school in Ghana, West Africa, with the goal of helping break the cycle of poverty and slavery within that country.
Soon after Craig and Kim's son Jacob died in a swimming accident in 2017, they established Jacob's Wells, a nonprofit group that works to install wells in Ghana. So far, 15 wells have been installed.
The Williams family has also made mission trips to Ghana and is dedicated to providing life-sustaining water to as many villages full of children as possible.
Craig and Kim Williams at a glance
Age: 51 (Craig)
Location: Oaktown, Knox County
Started farming: Craig grew up on a specialty melon farm, then worked off the farm in ag retail after earning an ag econ degree from Purdue. Kim graduated from Purdue's Krannert School of Management. The couple purchased the current base of operations for their seed sales business in 2000 and began renting and buying land as opportunities arose.
Farming entity today: They operate Pro-Ag Seed Service, a Pioneer seed dealership, serving customers in the area. They also raise primarily corn and soybeans in their own farming operation. Kim does the accounting and record keeping for both the farm and seed sales business.
Crops: They produce food-grade white corn, non-GMO yellow corn, seed beans and commercial corn and soybeans.
Tillage methods: The Williamses have no-tilled essentially since they started their own farming operation. They also seed cover crops on about 75% of their land each fall. Typically, they no-till soybeans green into cover crops.
Children: Megan Williams, student success coordinator at Vincennes University; Claire Williams, full-time student at VU training to be an elementary school teacher; and Jacob Williams, deceased
Employees: Owen Phegley, full time; Scott Hoke, part time; Earl Volle, volunteers during busy seasons
Leadership: Craig is in his second term as a director on the Indiana Soybean Alliance board and has served on and headed up committees. He served three years as a supervisor for the Knox County Soil and Water Conservation District, volunteered time as a coach for multiple youth sports teams and assisted Kim in helping promote the Micah 6:8 nonprofit project. Kim is treasurer for that organization and is also a volunteer mentor and accountant for the Court Appointed Special Advocate program, or CASA, in Knox County.
Nominators: Mike and Susan Brocksmith, Vincennes, Ind. Mike was named a Master Farmer in 2004. His late father, Paul, was a Master Farmer in 1996.
Notable: Craig and Kim established Jacob's Wells under the Micah 6:8 Project to install wells in impoverished villages in Africa. Visit micah68project.com/our-vision.
Subscribe to receive top agriculture news
Be informed daily with these free e-newsletters
You May Also Like
---