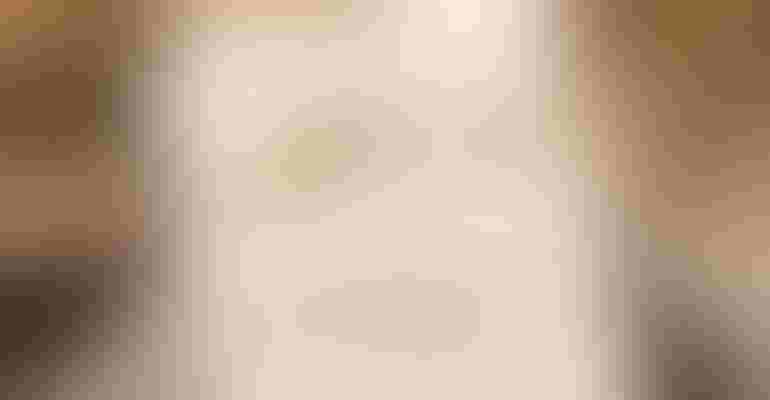 READ A BOOK: Ask yourself, what's saving your life right now? Maybe it's curling up in your sofa or bed with a good book after a long day of work on the farm.
Photo courtesy of Shelby Watson-Hampton
As I go about work on the farm or in my house, I like to put in my earbuds and listen to a podcast. 
One of my favorite podcasters, Jen Hatmaker with the "For the Love" podcast, always ends her talks with a question for her featured guests (a question I believe she borrowed from her own favorite author, Barbra Brown Taylor). That question is, "What is saving your life right now?" 
Responses range from the off-the-cuff simple and witty (coffee, noise-canceling headphones, my car-seat heater), to the deep and meaningful (faith, meditation practices, my children), and are meant to differ depending on how her guest interprets the question and their current mood. 
I really enjoy listening to these responses and almost always nod my head in agreement with whomever is answering. 
So for my column this month, I wanted to tap into that question and energy within the ag community. I put my own spin on it, so my question was, "What are three things that are saving your life right now?"
I reached out to two specific groups online for answers: "The Secret Life of Ag Women," a Facebook group with more than 21,000 members, and "Farm Hats," a coed Facebook group with nearly 15,000 members. I posted my question around about 8 p.m. one evening, added a fun photo for snagging their interest and released the question into the ether. 
I must tell you, the ag community did not disappoint! 
I received over 273 responses from farmers across the country. I really enjoyed reading every one of them, and I wish I could post all of them here. But we don't have space for that. So, here are some answer highlights: (Full authenticity here: Comments are copied and pasted as they were written.)
"Baby lambs, good neighbors and books!"
"Snuggles with my 5-month-old. Feeding cows as a family. Grocery shopping or errands by myself."
"True Crime podcasts, good coffee and naps!"
"Heated water hose, a diesel that starts when it's cold out, and when my husband has a day off."
"ALL machinery working on the same day."
"Curbside pickup, insulated coveralls and Yellowstone." 
"Nap time, a working chainsaw and the days getting longer."
"Finding snacks in the farm pickup when you're starving."
"Making a general plan for the upcoming week; meals, where do all the people need to be and when, etc. French press coffee. Knowing at the end of the busy day I can watch a good Survivor episode with all my teens or 1883/Yellowstone with my husband."
"Good friends, church, living in a rural community while getting through this strange time."
"Talking to smart people. Because real conversations are more cherished than before."
"Amazon Prime."
"Having school open to get my kids out of the house."
"Good coffee, Amazon Prime and my air fryer."
"Wine helps."
"Ivermectin? If you know, you know! Lol. (No one come after me!)"
"Brand-new socks. A cat on my lap at bedtime. Chopping the ice on the tank then watching heifers get a drink."
"Jesus. First sip of coffee in the morning. Fresh new baby calves running full speed around the pasture."
 "Weekend meal prep, getting up before anyone else in the house, and wonderful local dry cider."
"Antidepressants, Mountain Dew and nicotine."
"Tractor with a full tank. Water pressure like a fire hose. Not getting hurt while doing chores."
 "When you can go one day without having to fix or doctor something."
"Good coffee, giggles from my two sweet babies, grocery pickup, and my rancher."
"Coffee and alcohol. That is all."
"Good fences, great herding dog and my boy (5) praying for rain/snow."
 "Automatic waterers with heaters. Coveralls. Muck boots."
"When I get to wear my crown while promoting women in ag! I'm the 2022 Delaware Teen Miss United States Agriculture." (writer sidebar: Congratulations to Miss Ainsley West!)
"Dishwashers. Roombas. Hay grapples and accumulators."
"This winter: timers for all my extension cords to plug in my tractors, my flex hoses that are so much easier to move and a great set of tires on my suburban."
"Sweet tea, baby giggles and a good board game."
 What a great list, right? Can't you just nod your head along to several of those?
Of course, I have to answer this question, too. I wrote my answers down before asking the group, so I wasn't influenced by everyone else's answers.
So here are three things that are saving my life right now: Online grocery ordering for delivery and pickup (hallelujah!), my bedroom humidifier, and sweet-smelling baby head kisses. 
That's all for now, folks. Stay warm, stay safe and keep your heads up!
Watson-Hampton farms with her family on their fourth-generation family farm in Brandywine, Md.
Subscribe to receive top agriculture news
Be informed daily with these free e-newsletters
You May Also Like
---