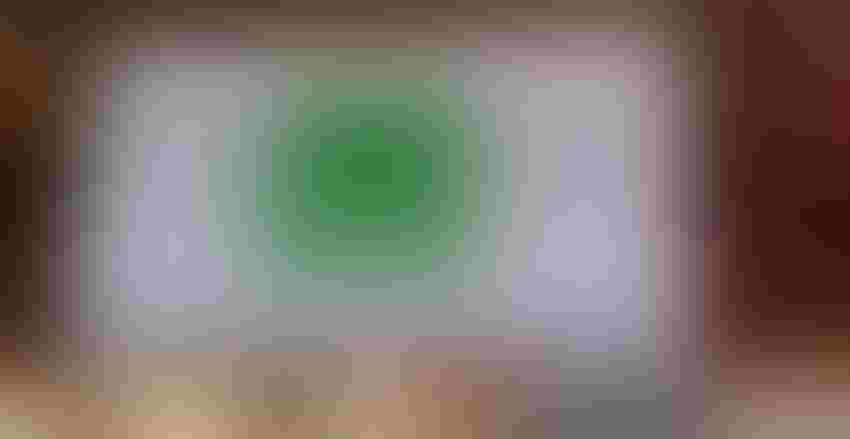 4-H members from Utah and Wyoming fared well in their recent respective robotics and livestock competitions.
A Utah State University Extension 4-H robotics club from Washington County recently won the For Inspiration and Recognition of Science and Technology (FIRST) tech challenge regional qualifier. In March, the club will move on to the state competition at the American First Event Center in Cedar City.
The FIRST Tech Challenge is a robotics competition designed to inspire young people to pursue careers in STEM fields. Teams compete in challenges that test their robotics and technical skills and ability to work together and think critically.
The Team Without a Cool Acronym (TWCA) consists of six 4-H youth from Washington County who used their STEM skills to build a robot designed to compete in a specific game against other robots. 
Team members include Teslyn Hummel, Codi Krogh, Calvin Hummel, Gideon Iverson, Cru Snyder, and Taft Hill. Their 4-H club leader is Amy Hummel.
Of the 31 teams that competed in the tournament, the TWCA club stood out with the member's innovative design and impressive technical skills.
"This season has been different for us because 50% of our team members are new to the FIRST Tech Challenge," said Amy Hummel. "The new and old team members coming together and helping each other learn was a big part of what made them winners."
The team also won the Inspire Award, which is given to the team that shares their experiences, enthusiasm, and knowledge with other teams, sponsors, their community, and the judges.
"This was my third year on the team, and it was so much fun showing the rookies how competitions work," said Teslyn Hummel. "This competition was a good bonding experience with my teammates. I'm looking forward to improving the programming skills I've been developing, especially using vision to help our robot use autonomous decisions."
"Utah 4-H excels in robotics," said Dave Francis, USU Extension youth development director. "We are proud of the TWCA for their accomplishments, for being a positive example to youth and community members, and for representing the hard work and dedication that 4-H involvement stands for."
The 4-H organization provides hands-on learning opportunities for young people in the areas of science, technology, engineering, and math (STEM). Through the 4-H robotics club, members learn valuable technical skills and work on projects while developing essential life skills such as teamwork and leadership.
Visit https://extension.usu.edu/ for more information about USU Extension 4-H youth programs.
Wyoming champions
Wyoming 4-H members claimed top honors at the 2023 National Western Stock Show in Denver, earning the titles Grand Champion and Reserve Grand Champion in the 2023 Catch-A-Calf exhibition in January.
Rowan Wasinger, a member of Johnson County 4-H in Buffalo, claimed the title Grand Champion and Lane Sinclair of Albany County was named Reserve Champion.
For both champions, the recognition was the culmination of a year of hard work, visible not only in their beaming smiles and award plaques but in the top-quality steers they showed on Jan. 8 in the Denver Coliseum.
"It shows that kids doing this care about their learning experience and want to be successful," said Johnathan Despain, state 4-H program coordinator. "It's a reflection of where they are going in life and a public example of what happens on a day-to-day basis in our program."
A total of nine Wyoming youth participated in the 2022-2023 Catch-A-Calf program, which is open to active 4-H and FFA members ages 14-18 who are residents of Colorado, Kansas, Nebraska, and Wyoming.
Since its inception in 1935, the NWSS Catch-A-Calf program has worked with sponsors to purchase nearly 3,000 calves awarded to youth across the western U.S. Participants are judged not only on the steer's production and carcass quality, but also showmanship, record books, and a personal interview.
Wasinger and Sinclair officially began their Catch-A-Calf experience in January 2022, when they first "caught" their calves in a rodeo performance.
"It's an amazing opportunity," Wasinger commented. "You meet so many people, including from other states. I also learned life skills, like setting goals and budgeting for a year."
As grand champions, Wasinger and Sinclair sold their steers at the Auction of Junior Livestock Champions, held on the final Friday of the show.
NWSS regulations dictate that participants can only compete in the Catch-A-Calf contest once. But, as many former competitors can attest, the program fosters lasting connections, bringing together youth across the western region and creating family traditions that span generations.
Wasinger welcomes her new role as mentor to the next wave of Catch-A-Calf participants. "I'd love to see more kids go out for Catch-A-Calf," she said. "Participating at the national level versus county or state changes your perspective and pushes you to do better."
To learn more about the NWSS Catch-A-Calf program, visit https://bit.ly/nwss-catch-a-calf. For more information on Wyoming 4-H programming, visit https://bit.ly/wy-4-H.
Source: Utah State University Extension, University of Wyoming Extension
Subscribe to receive top agriculture news
Be informed daily with these free e-newsletters
You May Also Like
---