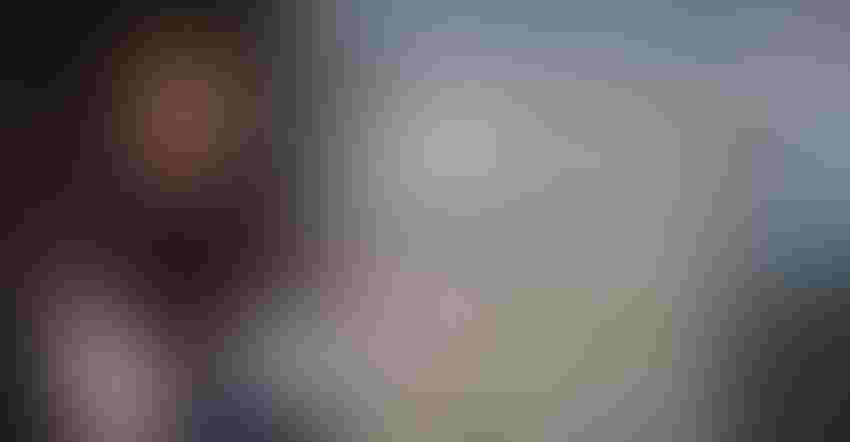 WISCONSIN FFA STAR: Over the years, Cameron Pokorny of Waupun FFA has donated 3,000 dozen eggs to the Waupun Food Pantry and, more recently, 200 pounds of fresh garden produce. Pokorny will represent Wisconsin FFA at the National FFA Convention in Indianapolis in late October.
Photos courtesy of Pokorny family
How's this for achievement?
business owner since age 11

valedictorian of Waupun High School class in June

Presidential Scholar and Coca-Cola Scholar

supplier of poultry meat, eggs and garden produce to the Waupun Food Pantry

Wisconsin FFA Star in Agribusiness for 2022
Cameron Pokorny, 19, the son of Doyle and Kim Pokorny of Waupun, Wis., has been in the poultry business for seven years, starting as a showman at the Dodge County Fair and later at the National Poultry Show in Portage, Wis. In his first year of showing, his Wyandotte Bantam cockerel won grand champion. His young career was off and running, starting with breeding pairs and eggs.
What started as a hobby of exhibiting a handful of chickens at poultry shows has now developed into a viable business and a means for the Waupun FFA member to lend a helping hand to the Waupun community. He calls his business Cam's Coop.
By 2017, Pokorny was raising meat birds as well. Two years later, his life changed again.
"I found an opportunity to help my community," he says. He discovered the Waupun Food Pantry and began donating: in all, 180 meat birds, 3,000 dozen eggs and, more recently, 200 pounds of fresh garden produce. Grants for his benevolent business provided the funding to keep it going as a nonprofit.
College freshman
Pokorny is off to college now. He is a freshman at the University of Wisconsin-Platteville, where he is studying electrical engineering and computer science. But he misses his birds.
"They're a lot of fun," Pokorny says. "They're always clucking to say hello." He worked with about 70 laying hens.
Pokorny is also off to the National FFA Convention at the end of October in Indianapolis. There he will meet other state FFA Stars in the competition for National Star in Agribusiness.
Pokorny says his parents will take care of the chickens in his absence, along with the beef cattle, horses and donkey on the family's farmette outside of Waupun. The operation had to be downsized due to Pokorny leaving home. Although his donations will be reduced, he is happy that other donations will continue thanks to new egg and produce donors who came onboard after he began giving to the food pantry. He says it's "a big deal to see that when I move on to college, there will be others to take over."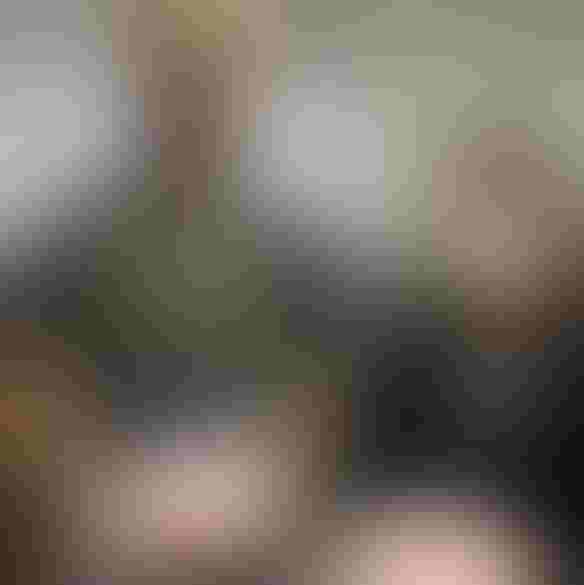 The Pokornys are used to seeing their children perform at high levels. Cameron's older brother Dylon and sister Katrina, like him, were FFA chapter presidents and Presidential Scholars.
The younger Pokorny also raised ducks and turkeys but eventually turned solely to chickens. Last year, he was runner-up for the state FFA's Poultry Proficiency Award.
"I've always been learning, the whole seven years," he says. "It's been amazing. It helped me grow as a person."
His favorite bird? "When I was showing, I loved the Americana," Pokorny says. "They lay a nice blue-green egg. I've got a whole variety of breeds, however," he says of his egg producers. "They lay green, brown, blue and white eggs."
Buchholz writes from Fond du Lac, Wis.
About the Author(s)
Subscribe to receive top agriculture news
Be informed daily with these free e-newsletters
You May Also Like
---